Email Marketing Plans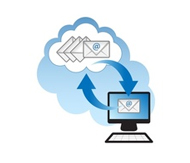 BrainPulse brings to you Managed email marketing solutions with high email deliverability. Our email marketing solutions india are customised and we help clients to setup email infrastructure that enables high deliverability. It is important to understand that the entire process takes sometime to stabalise and align all aspects of email marketing (as conveyed in the meeting) and we can help
Email Marketing Plans For Businesses
3800

13750
22500
1 LAC Mails credit
Web based control panel
Manage Contact Lists
Manage Templates
Subscription management
Bounce processing
Real Time Delivery Reports
Campaign Statistics
List Management
Mailer Template Reviews
IP RBL Monitoring
Domain Blacklist monitoring
Server Management
FBL Management
5 LAC Mails credit
Web based control panel
Manage Contact Lists
Manage Templates
Subscription management
Bounce processing
Real Time Delivery Reports
Campaign Statistics
List Management
Mailer Template Reviews
IP RBL Monitoring
Domain Blacklist monitoring
Server Management
FBL Management
E-mail infrastructure that enables high deliverability.
It is important to understand that the entire process takes sometime to stabalise and align all aspects of email marketing (as conveyed in the meeting) and we can help you jump through all hurdles with ease and establish a stable environment for email deliverability. Our high-tech tool verifies complete data twice that fetched through Data Mining to make sure that that data is active and fit for use.
Core Features of Our E-mail Marketing Solution:
Web based control panel to manage all operations
Manage Contact Lists / Segmentation , Custom Fields
Manage Templates
Subscription management
Bounce processing and Handling
Real Time Delivery Reports
Campaign Tracking / Stats (Open / click / Bounce (hard/soft) etc.)
Performance Based E-Mail Marketing Solutions
Our performance based e-mail marketing campaigns work on an interactive advertising model. Here you needn't to pay for the campaign with a set price but with variable pricing model that depends on the performance of the campaign. Following are the performance based e-mail campaign programs you can choose from:
Cost Per Click (CPC)

Pay for the traffic / click that is derived to your website through our email marketing campaign.

Cost Per Open (CPO)

Pay only for the Emails that have been opened by the users.

Cost Per Mail (CPM)

Pay for each mail sent to the users, buy credits for us and send emails from our control panel with detailed reporting.
Still have queries? Call us now on 0120-6790400 to get in touch with our E-mail Marketing Experts. They will tell you about our exclusive Email Marketing Plans made specially for the businesses like you.
Client's Frequently Asked Questions
Latest Articles Update From Internet Marketing