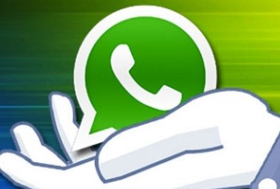 WhatsApp for business is designed for the businesses who want to be in constant touch with their clients. The Facebook owned company launched the app in 2018. Since WhatsApp's standard messaging platform prohibits any kind of marketing activity or bulk messaging for commercial purposes, WhatsApp for business is a way to move forward. It's an instant messaging app that lets business owners connect and communicate with customers. The app is packed with automated features for one-to-one messaging and broadcasting using rich media messages.
How to use Whatsapp Business App?
Many small and mid level businesses are already leveraging on its benefits. The app is currently available for download on Google Play store. Once downloaded and installed, businesses can connect and speak to their customers. To register for a WhatsApp business account, you have to use a number that isn't associated with any other personal WhatsApp account. Once the registration completes and your business account gets verified, you can set up your business profile and begin the communication.
Key Features of WhatsApp Business
To enhance your marketing communication capabilities, WhatsApp for Business provides a slew of noteworthy features and functions to this business focused standalone app. Let's get into those features in brief.
1. Business Profiles
Like you do on other platforms, WhatsApp for business too allows you to create a complete business profile here. The profile may include helpful information about you and your business. The details may include your address, phone number, business description, email address, and website. These details help your potential customers understand your business better and contact you in case they need your services.
2. In-built Messaging Tools:
Aimed at small businesses, the app comes preloaded with two innovative business oriented tools - 'Quick Replies' and 'Automated Messages. The tools are designed to make communication quick and less time consuming. Quick Replies lets you save predefined message templates and reuse them to answer common questions asked by the customers.
Automated Messages, as the name suggests are used to trigger the reply when you are unable to answer a customer. For instance, if a customer tries to contact you when you're offline, the automated message can greet him and tell the expected time when the customer can get a reply.
3. Messaging Statistics:
The app not only allows you to send messages to your customers but also keeps track on how they perform. The app provides marketers a detailed statistics dashboard where they can review message statistics such as the numbers of messages sent, messages delivered and messaged read.
The data gathered from the statistics will help marketers to strengthen their whatsapp marketing strategies. The stats clearly tell which content receives maximum engagement and which messages are turning out to be dull.
4. Labels:
With WhatsApp for business, organizing business communication is an effortless task. Its 'Labels' lets you distinguish your messages and active chats with custom color-coded labels. The most important part is that like regular WhatsApp, WhatsApp for Business also comes free. As of now you only need to register your business account with a new phone number that's not associated with any other Whatsapp account.
Client's Frequently Asked Questions About What is the Purpose of WhatsApp Business App?
Latest Blogs & Insights From What is the Purpose of WhatsApp Business App?