PPC Advertising Services
Brainpulse is a renowned ppc advertising company that has been helping brands for over two
decades with its tailored PPC Management Services in India. We create ppc campaigns based
on client's business requirements and budget. We offer end-to-end business solutions run and monitored by
some of India's top paid search marketing experts. From writing the ad copy to running the
paid campaigns and from optimising those campaigns to measuring the campaign performance, we take care of
everything.
Strategic keyword analysis
Bid management
Ad Copywriting
Performance monitoring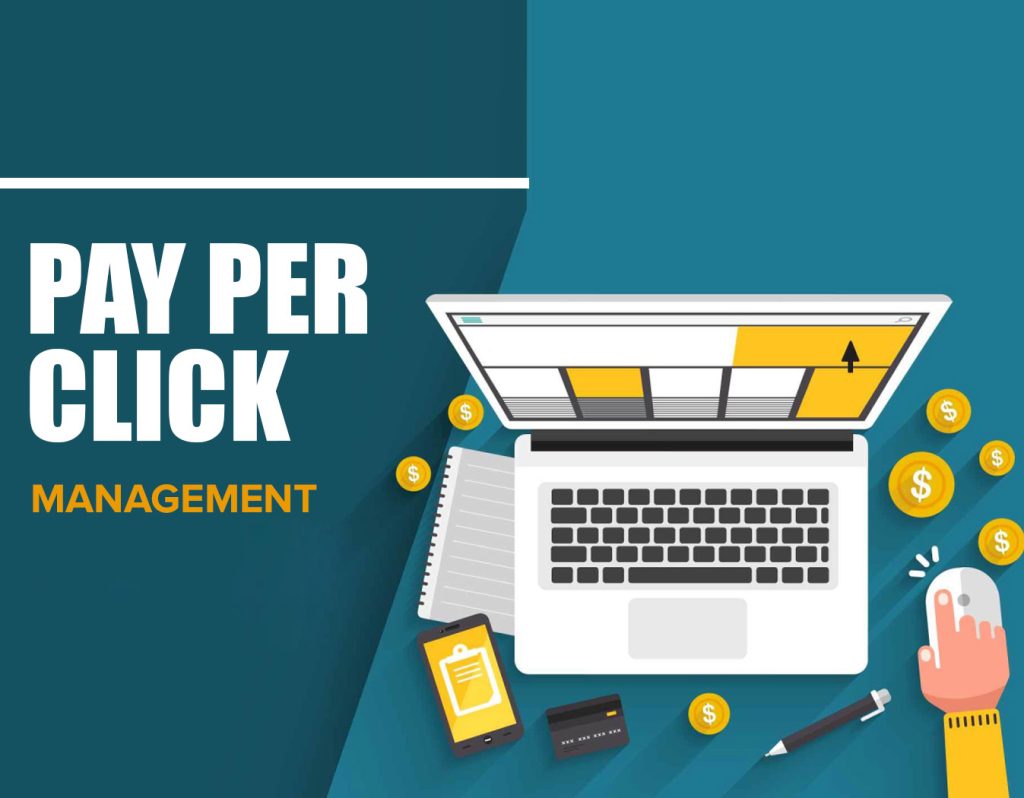 What is PPC (Pay-per-Click)?
PPC stands for Pay-per-click. It's an online marketing model where advertisers run their ads on different online
platforms and pay publishers a certain fee each time one of their ads is clicked. Though this is the most popular form
of search engine advertising on platforms like Google Ads, this business model is now being used by
advertisers on multiple platforms other than this. CPC or cost-Per-Click is the most important metrics to monitor in a
PPC campaign.
How Does PPC Work?
Since the pay-per-click advertisement model is based on keywords that appear in the search results, online ads (also
called sponsored links) in search engines appear when a user searches a keyword related to the product or service being
advertised. Therefore, marketers who plan to run a search marketing (PPC) campaign conduct thorough research and analyze
the keywords that are related to their services and products. Targeting such keywords results in more clicks and higher
profits.
Different Types of PPC Ads
Before running a PPC marketing campaign, you must know the different types of PPC marketing campaigns
that you can run to reachout to the right set of audience quickly. An expert pay per click advertising agency like
Brainpulse brainstorms well to determine the right type of PPC ads that suits client's business requirements and budget.
Based on what your immediate business goals are, there are different types of pay-per-click ads available:
OutreachDisplay Ads
This is the most popular kind of PPC paid search marketing. Search ads appear as sponsored ads on top of the
search engine result pages and cater to those audiences that are already looking for products and services
you're offering. Search ads result in strong and high-quality leads.
Search Ads
Display ads appear on Google's partner websites and are designed to target the target audience who visited
industry-related sites. Display advertising uses high-quality images and captivating text
to capture users' attention and compel them to take the required action and buy the service advertised.
Remarketing Ads
Remarketing ads help marketers to reach out to high-converting prospects. Such ads target those prospective
customers who just have visited your website without making any transaction. By using these ads, you can
encourage them to come back and complete the transaction.
ShoppingAds
Shopping ads run on search engine result pages, Google's partner websites and other social media platforms
that advertisers choose to run the ads. Unlike standard sponsored ads, shopping ads contain a high quality
picture of the product being sold, the price, title and a product.
Paid SocialAds
As the name implies, paid social adverts are shown on social media platforms such as Facebook,
Instagram, Twitter, LinkedIn, and Quora etc. Due to the growing popularity of social media
channels and the time users spend there, brands find it lucrative to run social ads to capture audience
attention.
Amazon PPC Ads
Amazon PPC ads are now popular among brands as they help in generating brand awareness and boosting sales.
Advertisers place sponsored ads on Amazon targeting the right audience for key locations. A strategically
launched Amazon PPC campaign drives more user visits and increases profit margins.
Drive Sales with PPC Management Services
Brainpulse is a professional PPC Management company with 20+ years experience in paid
search advertising for prestigious clients across geolocations. We have helped over 4000+ businesses so far
with improved conversion and increased website traffic. Our PPC Advertising and management services include:
Google Ads (Search & Display Network)
Google Shopping
Bing Advertising
Youtube Advertising
Remarketing/Retargeting
What Does Our PPC Management Cover?
Our expert team takes care of each and every aspect of paid search campaigns. Whether it's a brand awareness or lead
generation campaign, we help you achieve the best results and accomplish your business goals.
Bid Management
Our PPC experts manage your keyword bids to get the most out of your PPC campaigns. By strategically raising
and lowering your keyword bids, we optimise your campaign budget for optimum performance.
Landing Page Optimization
Our pay-per-click professionals help you create highly converting and well-designed landing pages that
capture the visitor's attention. They optimise each page element to better engage your target audience and
drive more leads.
Cost and Performance Analysis
Our PPC cost and performance analysis helps to optimise a campaign to accomplish set business
goals. We conduct a thorough analysis to understand how the campaign did and if there are other
ways to optimise the budget.
Keyword Management
By applying PPC keyword management best practices, we considerably optimize campaign's ad spend and
conversion rates. We use proven PPC keyword research methodologies to deliver exceptional results.
Ad Copy Optimization
Ad copy optimization is way more important than you realise. A slight difference in the ad copy can hurt
your ppc campaign a lot. We create engaging ad copies that improve the ad's quality score.
Campaign Performance Reporting
Once the campaign is done, we provide clients comprehensive PPC reporting that shows the progress over time.
We also present data on how your campaigns (performance metrics) are doing as compared to your competitors.
PPC Management Services Plans
Silver Plan

$

399

per month

500

10 Days

$1000

USD 399.00

USD 350.00
Gold Plan

$

599

per month

1000

20 Days

$2000

USD 599.00

USD 500.00
Your tooltip text!

Platinum Plan

$

899

per month

2500

20 Days

$5000

USD 899.00

USD 699.00
If you are really not sure which plan suits your business,
please feel free to Contact Us.
We can help you find the best solution as per your specific business needs.
** Landing Page Development and Designing will be charge extra.
Proven PPC Management Advertising Process

We are a highly
analytical and result-focused PPC Company in India that helps to design, implement, run and evaluate
exclusive Pay per click management campaigns. While the PPC Services Process remains the same with
set guidelines, the campaigns are customized accordingly to address the unique requirements of the projects' varying
objectives. The methodology saves us from getting involved in anything less important and keep us on track all the
time.
Brainstorming
Account Audit
Keyword Research
Account Setup
Ad Creation
Ad Design
Landing Page Setup
Report Creation