E-commerce Marketing Solution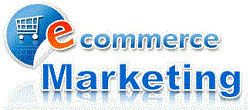 Take you E-commerce Business to the Next Level
At BrainPulse we understand that each problem is different and so are the solutions. Backed by our years of experience we bring to you a complete Internet Marketing Solution designed just for the e-commerce / online retail industry.
Our Methodology for E-commerce Marketing
The basic methodology is not very different from our generic approach. It also comprises of the same 3 basic building blocks.
Traffic Generation
Usability / Conversion
Web Analytics / Tracking
But the marketing vehicles change as you will take a closer look into the whole solution.
Key Areas of Focus in Ecommerce Marketing
Our Ecommerce marketing solution takes care of all the aspects of your business and take you to a level where it all starts to happen. Some of them are listed below:
Usability & Design - Great Usability will get you that conversion on the traffic
Search Engines Marketing - Get traffic that is relevant from the search engines through SEO / PPC
Social Media Marketing - Use the power of Social medias like networks, forums, blogs etc to add more traffic.
Affiliate Marketing - Build a string affiliate network to gain an extra edge on traffic.
Comparison Shopping - Use Comparison shopping search engine to boost your traffic.
Data Feeds - Use data feeds to get your products listed on popular shopping search engines.
Analytics & Tracking - Track the performance of your campaign to refine your act to move forward.
With BrainPulse you are with the best, we believe in understanding your business and adding value to it. Get that perfect solution from our business analysts.
Latest Blogs & Insights From E-commerce Marketing