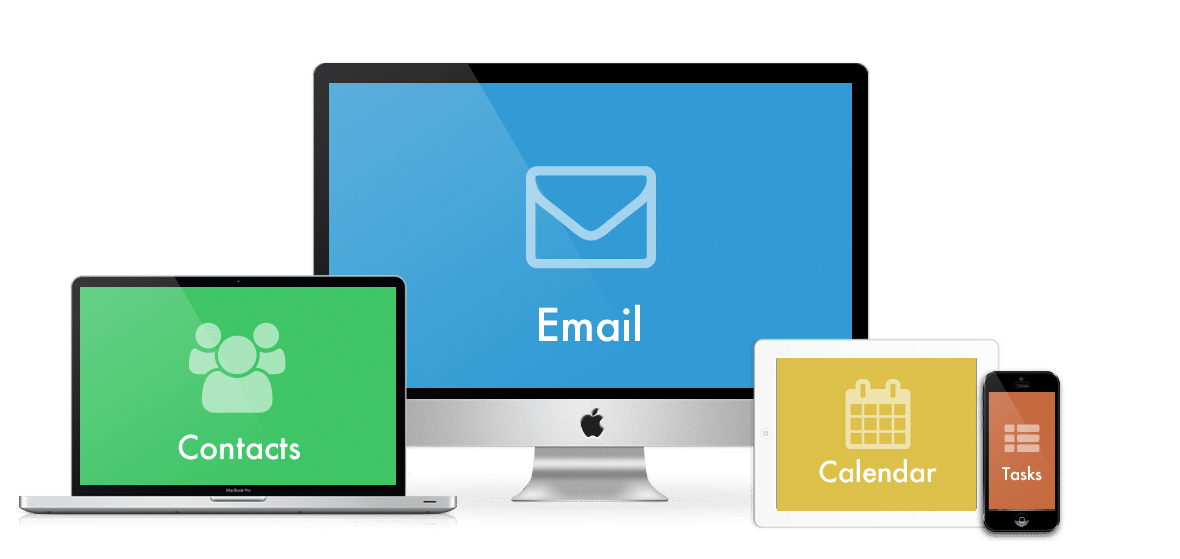 The powerful interface design and enterprise-level conferencing features of Zimbra Email Hosting solution facilitate easy management of meetings in minutes. It represents a way of having well-timed, versatile communication worldwide.
Zimbra is a leading messaging and collaboration solution with an AJAX Web Client. It features email, calendar, contacts, instant messaging, documents, tasks, along with the facility of synchronizing to other desktops and devices. Zimbra is compatible with all currently-in-use web browsers and can also be used with your already employed applications such as Microsoft Outlook, Mozilla Thunderbird, and Apple's Mail and iCal.
A unique business-oriented email hosting solution
In the explosively growing electronic communication market, Zimbra has already marked its standard as a highly advanced business-oriented email hosting solution and collaboration suite. Along with the additional features of your hosting partner, this email hosting solution offers a competitive way to have globally integrated communication, giving your business a more competitive edge through advanced collaboration features. With the attribute of highly advanced features and modern look, Zimbra collaboration suite is the product, designed to support today's grueling communication demands.
Zimbra integrates your worldwide communication
Zimbra Hosted is an apt solution for all IT professionals and administrators wondering to do better than the business of hosting mail and calendar on-premise for their organization. Zimbra Collaboration Suite (ZCS) is an ideal email hosting solution for most of the companies since it is designed for multi-tenancy and can easily be re-branded. Zimbra Hosting Solution is available for the widest multitude of businesses, ranging from small enterprises to huge corporate giants. The hosting partners can further boost up its performance by adding several other professional feature options including complete assistance with migrations, and provision of integrations with other hosted applications of your choice. In comparison to other presently functioning email hosting solutions, Zimbra is considered to be much more advanced and professional.
The Core Features of Zimbra Hosting Email Solution:
Highly Organized:

Zimbra displays email message threading in a hierarchical manner along with the convenience of easy to use drag-and-drop email, calendar and contacts.

Open Source:

Zimbra can be easily accessed from a wide array of mobile devices to enhance the aspect of mobility and productivity for you and your colleagues. It is available with BlackBerry Enterprise Server connectivity and is well synchronized with the iphone. This makes it distinct and so a large percentage of users have made it their first preference.

Mobility:

Zimbra brings to you the very intuitive and familiar interface for ultimate ease.

User-Friendly Interface:

Available as an open source application, it gives you the opportunity easily this inexpensive, robust solution.

Corporate Support:

Unlike many other email solutions, Zimbra lets you enjoy the convenience of complete corporate support.
---