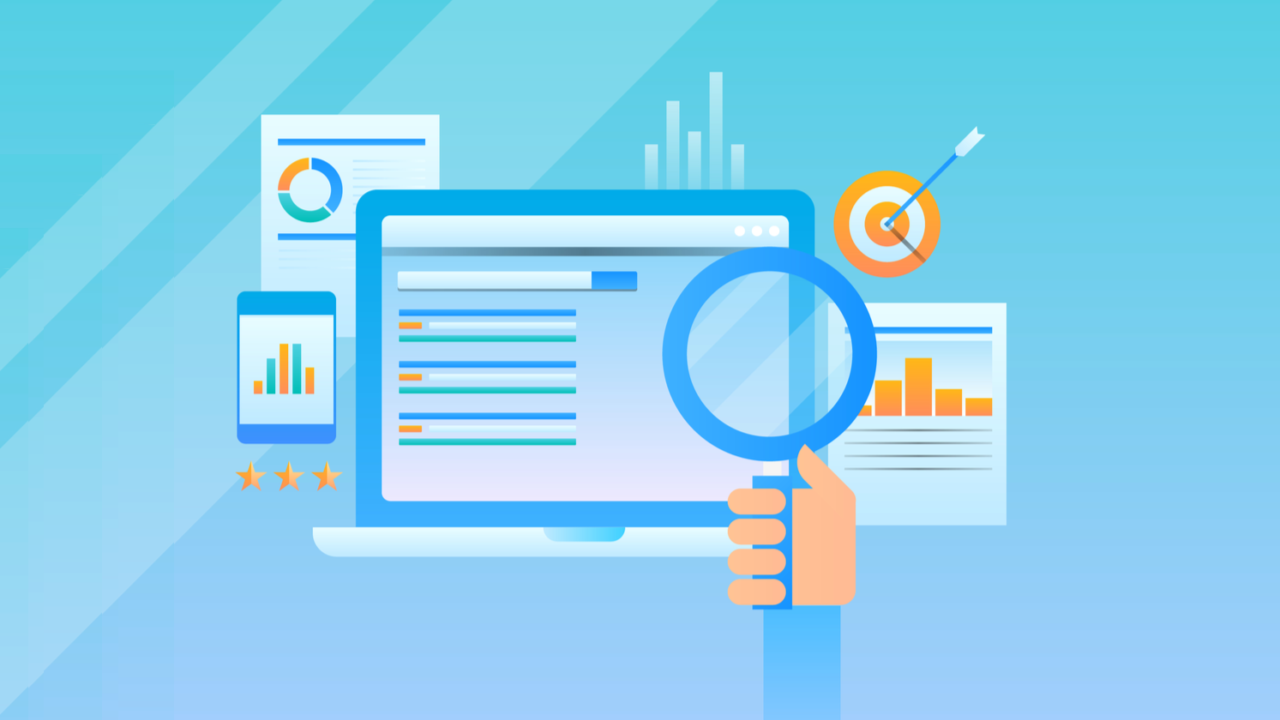 For online websites traffic directly translates into revenue. Whether you are an ecommerce retailer, a service based website or an information aggregator relying on AdSense, visitor traffic can grow your dollars by translating this traffic into direct sales.
For websites traffic is staple food if you need more customers. And in wake of search engines its ranking that leads to traffic. This means any drop in ranking can result in traffic drop too. Traffic drop is quite a common problem for search marketers, webmasters and SEO professionals.
Key Reasons behind Organic Rankings Drops
There are multiple reasons at whole that cause the drop. If it happens it's pertinent to investigate the problem and find a suitable remedy. The article lists few reasons that may cause traffic drop. Simultaneously, we will explore solutions to the problem. Here we go.
Some Links May Have Lost:
It's possible that your website has lost some links that otherwise existed. It may be a reason behind tanking traffic. You can use link audit tools like SEMRush and Ahrefs to find links that you have lost in last three months. If the number is huge this could be a reason for ranking drop.
Once you have the list of lost links try to ascertain if the link drop is sitewide or drop is seen in inbound links to your pages. You should also run audit to find where links are coming from and why they are broken.
Being vigilant about your backlinks is important. As soon you notice drop in backlinks be quick in taking corrective measures to reduce the damage.
Broken Redirects:
Broken redirects happen in case of server migration or when you make incremental changes in your website structure. Webmasters that fail to organize a 301 redirect may see sudden drops in rankings. While using redirects webmasters should also update website's XML sitemaps, canonical tags, and links as well.
Technically a 301 redirect conveys search engine crawlers that page(s) of a website or entire website has been moved.
Manual penalty:
Google's manual actions are an important reason behind website ranking drop. Manual action as implies are applied manually by Google for violating its guidelines. If your website rankings continue to grow on Yahoo or Bing but seeing drops on Google, it's an indicator of a Google penalty.
Regardless of the type of Google penalty whether manual or algorithmic, priority should be looking at the reasons and finding remedies to fix the problem. Google sends notifications via search console in case of manual penalties.
Keep checking your search console for warnings. Here you can see a complete list of violations on your website is not in compliance with their guidelines.
Changes in Google Algorithm:
Google's algorithms are evolving. Google keeps doing its bit to make changes to its algorithm in order to tweak strategies and improve search results. These random and frequent changes in Google algorithm lead lower site rankings or sudden ranking drop. Include a solid cross-channel marketing strategy to cope up with changing Google algorithm updates.
Changes in Search Terms and Topics:
User search intent may change overtime. This means changes made to the search intent and changes in user behavior can lead to ranking drop. Eventually such drops are not directly related to your website. Google has a long history since 2008 to made changes to the type of results based on user behavior.
If the number of searches keeps growing for a new or specific topic, search results may bring up newer results first and drop ranking of static content further down. If your content topics are not being searched as they were earlier, there will be a loss in your ranking for sure.
Drops due to Geolocations Differences:
Locations where searches are made are crucial to your website rankings. Rankings can be different from one location to the other for given search terms. Google has some mechanism in place to show location based search results. Search giant considers websites users have recently visited, locations of those searches and devices being used before showing your search results.
Competitor Advantage:
Another key reason behind the traffic drop is the efforts your competitors are putting into. Sometimes your competitors can outshine your good efforts with their strategies.
It can lead to a dip in your rankings. You should vigilantly monitor your competitors' link profile, social media activities and content marketing strategies to find what they are doing better than you. There are several tools that can be used to unearth what changes your competitors have made to their website.
Additionally, you can run link audit using tools like SEMRush to see if competitors are running any link building campaign that is leading to sudden backlink influx on their website.
Page Speed:
Page speed is another crucial ranking factor. Slow loading websites kill rankings and affect user experience too. Delay in page loading spikes bounce rate since people leave such websites without engaging any further. You can use Google's Page Speed Tool to check your website speed based on real data.
---