With Google updates shuffling results every 6 months, investing a big fortune in existing SEO campaigns is certainly not a good idea. It's more like now you see yourself on the top and now you don't.
Why is SEO not the best way to go?
It would have a great thing a year before but now SEO isn't the granddaddy of all internet marketing strategies. There are reasons that force me to think that a strategy that risen to its peak over the last decade is now on the downslope. The reasons are many:
Google pitched updates one after another that made the success uncertain
Strategies that are ideal now may be six months down the line can get your site banned
Any SEO campaign takes some time to show results
Is your campaign moving forward in the right direction ? You may never know as there is no fixed strategy for SEO.
FACT: For high commercial intent keyword searches 64.4% people click on sponsored results while only 35.4% click on organic results.
Put your Eggs in Different Baskets:
After Recent Google updates, a massive transition has been reported in the existing online marketing trends. Until recently, everything a marketer practiced was SEO centric and meant to grab higher rankings in SERPs. The makeshift made after Google updates has changed the picture. Digital marketing overpowered the stream and SEO was pushed at the end of the row.
The graph below depicts how sharp the investment is surging in digital marketing tools
The majority of the brands is planning to streamline their marketing investments in leveraging premier digital marketing channels.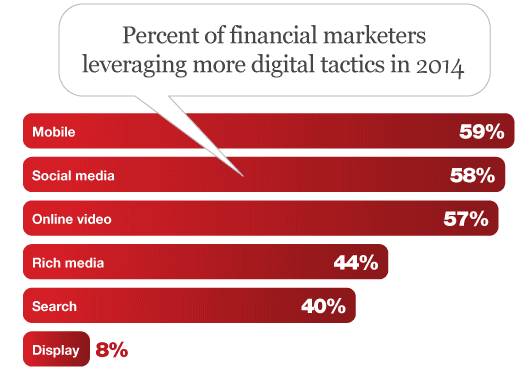 FACT: Now onwards, SEO isn't everything but a part partially integrated into a digital marketing pack.
So far we have helped numerous clients in shaping up their digital marketing budget for maximum utilization and impressive ROI. If you're planning to invest but clueless about how to do it with cent percent success rate, Call 0120-6790400 and call one of our digital marketing consultants now.
---