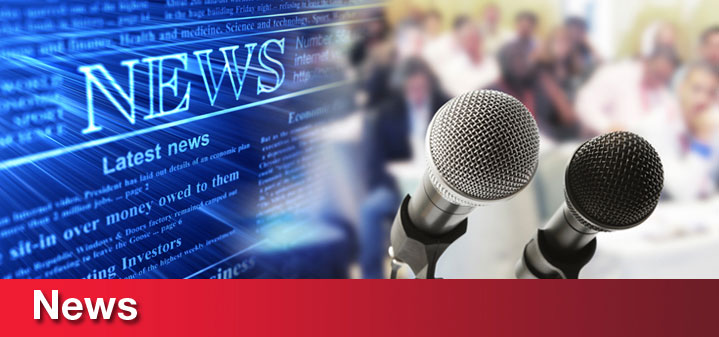 You might have checked all the tools and strategies that help to escalate the number of audience who may be the potential subscribers of your services and solutions you deliver. We have already discussed email marketing and other strategies in greater detail. Now I will explain another very momentous internet marketing tool that intensifies your audience engagement initiatives and potentially conveys your business message across hundreds and thousands of online and traditional buyers. An Online Press Release can be a good addition in your internet marketing campaigns if you are planning to improve your brand reach. A well-defined and well-planned press release contains equal importance as an article or blog post does have. This is probably the best tool if you set to establish your brand presence among the buyers.
Events That Can Be The Part Of Your Company PR
Technically, a press release is a news release comprises solid news inputs about an event or happening occurred in a particular organization. It is important to observe what is the good time to throw a press release and if you are an entrepreneur you can add value to your events and can connect with more people at one go using a well-written and timely fired press release. Let me list some of the occasions when a press release can be a game changer.
News About Company Expansion:
Have you recently added a key person in your organization? If yes, why don't tell others this news. Deliver a press release mentioning all the details about the key employee you hired, his previous work experience and other credentials as well. Let the people know you have a new member in your team and you are planning further expansions as well. Put in detail your further expansion plans and other hiring decisions you have recently taken in your AGM. In this way you can showcase your business in the most effective manner possible and may inspire other potential aspirants to be the part of your venture.
News About Awards / Recognition:
Another reason to celebrate. Whether your Internet Marketing Company gets an award in service excellence or you announce awards for one or more of your employees for the efforts they made in your success, tell it to the outside world. Shout it loud this moment of joy and distribute a press release to tell what you promised you did. It will send out a message in favor of your professional commitments. It will also convey the outer world that you really care of your employees and honor their dedication towards you.
News About Product Launch:
If you have planned a service package or product to launch which has potential to resolve your clients' concerns, say it to them using a solid and news worthy release. Tell them the idea behind the product and how it would be helpful in addressing their business concerns. If you have already made a release for the product, you can refer the release as a beta version for the same. Preciseness adds value to your news release.
News About The Business Milestones:
For an organization there may be a number of milestones already set to achieve. The milestones include customer wins, acquisitions, revenue growth and reaching profitability. If you achieve any one of these in a set time frame, tell the people, associates and clients. It will be a great boost to your product reach and massive escalation to your brand recognition.
News About Your Social Entry:
Lately, you would be a part of the social media. Tell your targeted audience about your presence on social spectrum and how they can be the part of your social bandwagon. Invite them to join your social fan page, share their thoughts and comment their opinion.

Tarun Gupta, CEO of Brainpulse Technologies, is a prolific author and digital marketing specialist. His insightful writings span SEO, content marketing, social media strategy, and email campaigns, offering invaluable expertise to businesses worldwide. Tarun's contributions continue to shape the digital marketing landscape, guiding success in multiple niches.
---