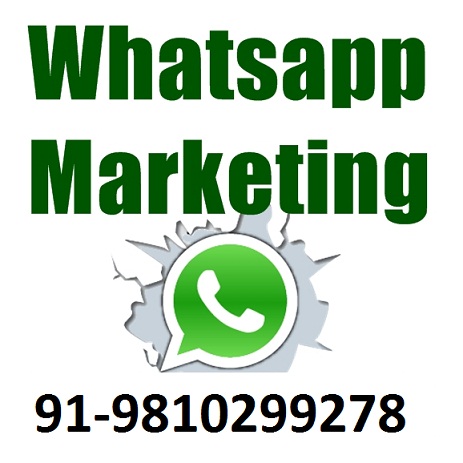 Whatsapp recently created waves when Facebook came and bought it for a whooping 19 Billion Dollars. But now its in news for altogether different reasons. Digital marketing heads of big organizations are eyeing Whatsapp as a new tool for mobile marketing.
1. The obvious reasons what makes whatsapp a great platform for mobile marketing is its huge user base. It has been qouted on Quartz, Here
WhatsApp, which has grown to a staggering 500 million monthly users in only a few years—many of them in fast-growing international markets like India, Brazil, and Mexico.
And this user base carries smartphones which makes it easier to categorize the target audience.
2. Another factor that makes Whatsapp exciting is its ability to use multiple media types for brand communications. It can send messages in:
Text Messages
Images
Audio
Video
Vcards
Which makes it super exciting for Brand Communication as it gives them the power to communicate through different mediums.
3. To top this all up, in India for mobile marketing you could not send traditional SMS marketing messages to people who have subscribed for DND(Do not distrub) Services by there telephone operator. With whatsapp marketing around the corner this entire audience can now be targeted.
So the party has begun for marketers, Hop on and see if whatsapp marketing is something that you would like to use for running for digital marketing campaign. So Hop On. Brainpulse has launched a Whatsapp marketing software / tool through which you can Send Bulk Whatsapp Messages Campaign.
Call us on 91-9810119491 for Enquiry.
---