WhatsApp, the Facebook owned messenegr app is no more limited to peer-to-peer chat but lately several whatsapp for android updates have expanded its reach to unleash several kind of communications like business-to-business communication and business-to-consumer communication.
The popular cross-platform messenger WhatsApp has received an update that adds several cool features to this platform. The features that the update brings are 'mark as unread', 'custom notifications' and more among others. Interestingly, the whatsapp for android update was started rolling out to the users past in July, but, at that time it was available to download via company's official website. The new app update version 2.12.250 is now officially available to download for all via Google Play.
The latest update in WhatsApp for Android brings custom notification settings for individual WhatsApp contacts and groups. Users can spot the new setting in detail page of a contact or a group just beneath the media box. The new notification setting box has two options to explore: mute chat and new custom notification. The feature enables customers to choose custom options for tones, vibration length, pop-up notification, notification light, and call notification tone.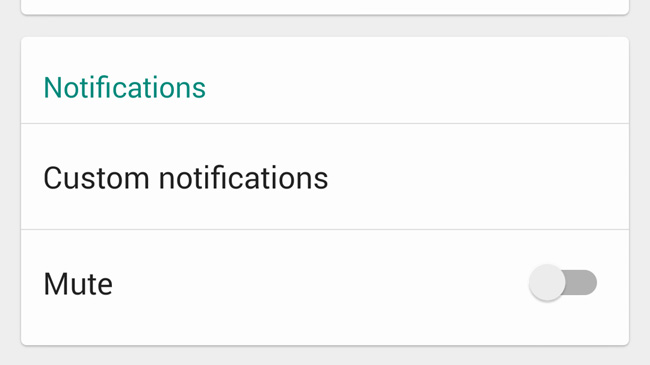 Another key feature that whatsapp for android update brings is 'mark as unread'. As the name suggests, the feature enables users to mark a chat as unread by just tapping and holding any conversation. You should note that the mark as unread feature doesn't switch the status for the sender. It only makes changes at the receiver's end. The feature seems quite helpful in case where a user wants to resume chat later.
Besides, WhatsApp for Android update adds low data usage option for voice calls. The feature is useful at locations where users fight with limited connectivity. Users can opt the option for WhatsApp calls in Settings > Chats and Calls.
With this update, more emojis are added to the messenger. User can can tap and hold onto an emoji to choose a different color. Another feature added via this updates is an option to quickly message or save a contact when someone sends a contact card. The update adds support for two languages - Urdu and Bengali as well.
Disclaimer: BrainPulse does not offer WhatsApp marketing Services or any Whatsapp related messaging platform / software for sending messages.

is head of search marketing division Brainpulse. He covers core search marketing topics that matter the most for online businesses. With over 10 years of his experience in the vertical, he successfully manages marketing strategies for clients.
---