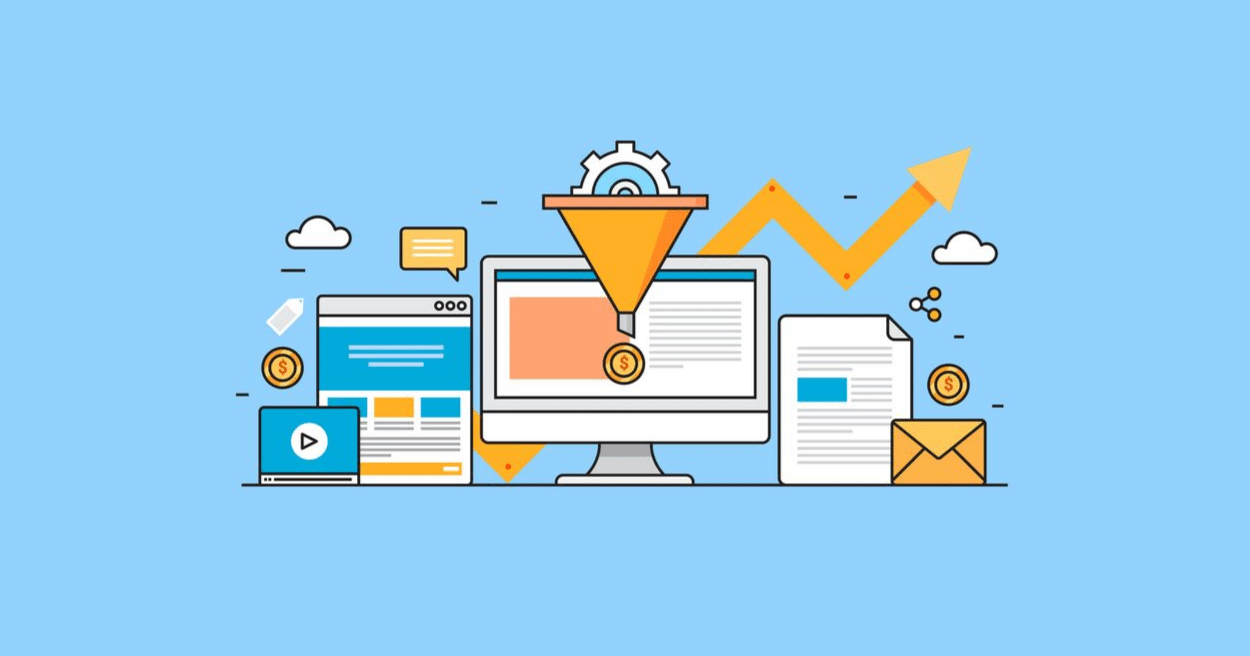 Conversion rate decides the fate of a business website. Websites with higher conversion rates get more customers and business as compared to websites with lower conversion ratios. Websites that fail to retain impressive conversion rates, struggle to service in such a competitive online space. Having in mind the importance of conversion rates for an online business, marketers should constantly monitor the website's user experience (UX).
Website Factors that Influence Conversion Rate
UX is essentially the most important factor that impacts conversion rate. To ensure a frictionless user experience, you must provide users with the quickest possible way to find things they are looking for on your website. Unnecessary obstacles can lead to a bad user experience and an increase in bounce rate.
The article discusses a few important website elements and the way they impact the conversion rate of the website.
Videos on Landing Page
A standard landing page consists of text, images, and videos. However, marketers mainly focus on text to make audiences understand offerings better. Usually, a landing page is a kind of sales pitch that compels the audience to click on the call-to-action button right on the page and make a purchase.
Sometimes marketers have no choice left but to have lengthy text if they need to portray a very detailed overview of the product or service they are talking about. Unfortunately, it makes pages cumbersome, cluttered, and disengaging. This isn't the case with videos.
t's a proven fact that videos on the landing page can significantly increase conversion rates. Videos improve the page's user experience by successfully conveying its value proposition. The audience tends to appreciate video over text.
Call to Action Button
The call to action buttons placed on your landing page can significantly improve the UX of the website. Place CTAs at the places where they are easy to see, read or click else they may lead to a negative impact on UX and conversions. CTAs and their placement are integral to your business goals whether you're selling products, offering subscriptions, or growing signups.
Placement of the CTA above the fold or below the fold makes the real difference. Above-the-fold content can be seen by users without scrolling down whereas the below-the-fold content is one that users can only see when they scroll down.
Therefore, it's obvious that devices with bigger screen sizes have more space for content to get displayed above the fold. CTAs that are placed over the fold is seen 84% more than that below the fold. Don't deviate from this fact. Try putting the CTA above the fold for greater conversions.
Website Speed
Google is constantly scaling up its algorithms to bring in more robust ranking signals on board. User experience is one such signal that directly impacts your website ranking. Page speed decides whether or not your website UX is as per the norms. Websites with slower speed may face poor conversion compared to fast sites. Slower sites can see a severe drop in organic rankings too.
Over half of your potential customers refuse to stick to your site if it takes more than three-and-a-half or four seconds to load. They immediately switch to your competitor's site and you're left with a lost lead and an opportunity missed. Thus, make sure your website surpasses the minimum loading time threshold to ensure an optimum user experience.
Website Readability
Marketers most often underestimate website readability as an important UX factor. Readability indicates is how readable your site is. If your audience or potential customers are unable to read the content on your website due to poor readability, it can cause user experience issues.
An unreadable content copy leads to dissatisfied and disengaged readers. Readers landing on your page tend to quickly scan the website's content copy. In such a short time, only a readable content piece can grab the attention.
The idea is pretty simple. None of your readers are going to read or recommend content that is harder to read and understand. That will spell a disaster for your website's conversion prospects.
Frictionless Navigation
The home page is the primary destination on the website where visitors land. They are made to get more conversion. The downside with some landing pages is that they create too much clutter in terms of navigational links.
These links are so vaguely linked that they take visitors away from the desired page they want to explore. Instead of providing too many links on the home page, you can put focus on links that are distraction-free and offer visitors a way to complete the conversion.
Over to You
All the above user experience factors that we have covered so are integral to the website's conversion. Cluttered and ineffective landing pages hit your conversion as they lead to a sudden spike in bounce rate. Even if a user lands on your landing page with an interest in what's being offered, it doesn't get converted if UX on the website isn't up to the mark.

Tarun Gupta, CEO of Brainpulse Technologies, is a prolific author and digital marketing specialist. His insightful writings span SEO, content marketing, social media strategy, and email campaigns, offering invaluable expertise to businesses worldwide. Tarun's contributions continue to shape the digital marketing landscape, guiding success in multiple niches.
---