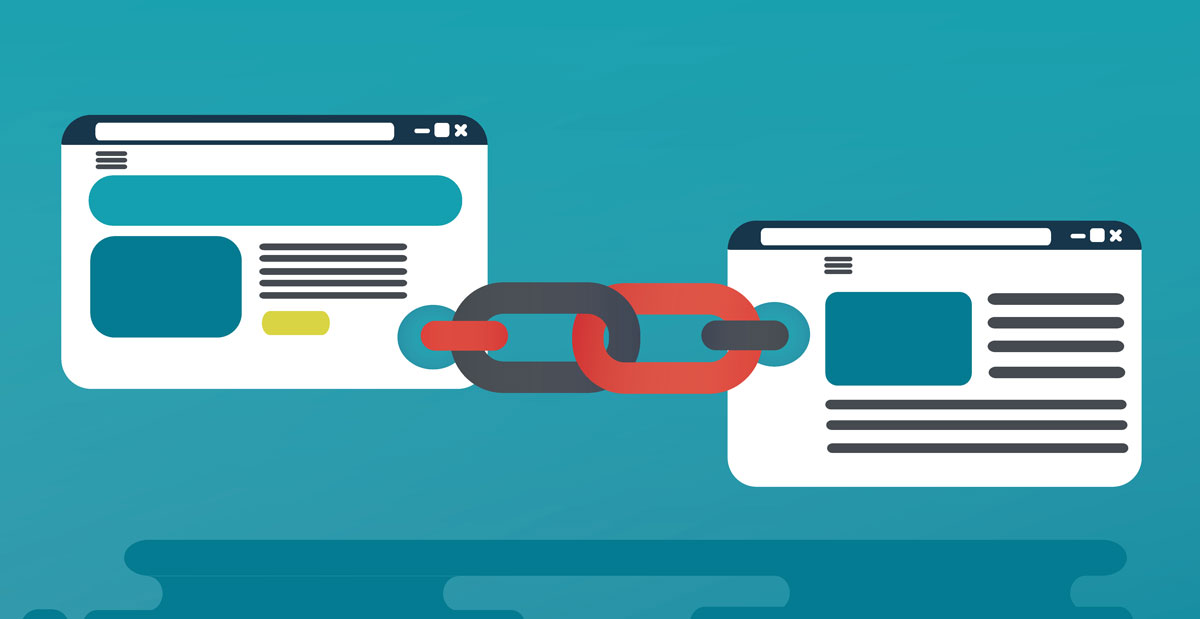 Google is notorious for its penalty regime, and when it comes to penalty due to outbound links, they are cruel. If your website carries some irrelevant or spammy links pointing towards other websites, you could be under Google penalty.There is nothing more fulfilling for marketers to having a website and running it on top of search engine ranking pages. But stooping to the black hat methods to achieve that accomplishment is a real turn off. There are cons out there don't think a minute before jumping to spam to boost their site rankings.
Using unethical means to taste success offends Google and thus invites stricter Google penalties. Once your site gets penalized, it loses its ranking and the overall organic traffic it gained in the past. Traffic and ranking keep falling unless you fix the problem that invites these penalties.
What is an outbound link penalty?
Outbound link penalty occurs if Google detects bunch of illegitimate links to spam pages on your website. This kind of possible link spamming signals Google that your website is a source of spam and should be penalized with Outbound Link Penalty. The penalty to be levied can be both sitewide or page wise. In sitewide penalty, all pages of a website will be penalized, while in page wise penalty all the pages containing the spam links are punished.
Spammy Back Links that Cause Link Penalties
Most of the unethical methods involved in the SEO are associated with Link building. Google favors the links acquired through link building best practices. Inbound and outbound links obtained through ethical link building help websites receiving ample amount of traffic.
The article brings forth some of the Google Link Penalties, many reasons why they occurred and the way they could get fixed.
1. Excessive Reciprocal Links
Reciprocal link building has been quite a norm for the webmasters over the years. Reciprocal linking is a sort of link building strategy where two website owners exchange links for their mutual ranking benefits. Once a powerful strategy, the reciprocal linking is now an unethical activity that could lead to sever Google penalty.
2. Low Quality Links
Link penalties are all about promoting ethical link building practices. It's to encourage webmasters to earn the links the right way. Quality links will always bring better results in terms of ranking and traffic. While running behind the links, don't compromise with the quality and avoid securing links from anonymous or dubious sources.
Rely only on the backlinks coming from reputable sites. It helps you build brand value both for their audience as well as yours. Here are some common link types that can create problem:
3. Paid Links:
As the name implies, paid links are those links that you buy / sell in exchange of few dollars. Buying links, in the first place, are a stark violation of the Google link policy. Yet you can douse the fire by tagging that link 'no-follow' to skip Google's fury.
4. Directory Links
You must have seen web directories that organize websites into hierarchical order. They are almost dead and obsolete. Getting links from these spam directories may invite troubles.
5. Links from Low Quality Article Directories:
The era of writing tons of useless articles and submitting them in article directories is almost gone. These sites allowed users to include a link back to their site. Since, such articles mostly go unread, they don't really act as a true endorsement for your site, and therefore, it's futile to use this practice anymore.
6. International Links
It's of no use of getting backlinks from the international websites where you don't operate. Few links could be fine, but, if you get lots of these, that could create problems. Links obtained from coupon codes, poor quality widgets, affiliates, comments Spam and link exchanges could spell trouble.
7. Links from Private Blog Network
For apt bloggers, the private blog network is a known term. It's a network of blogs/websites that are owned by a single owner or a team of spammer to link to each other on this network. Post-penguin update back in 2011, the PBNs turned out to be a serious risk for webmasters. Now, it's a futile and unethical practice to join a private blog network. Not only it can lead to Google penalty, but also causes a lot of damage to your sites' online reputation.
Types of Google Link Penalties:
Manual Link Spam
Usually, automated Google bots are the real watchdogs for faulty and spam link building practices. However, Google also has a full-fledged team of webspam watchdogs who review sites for its link profile impose manual penalties. Like algorithmic penalties, manual penalties are equally disastrous to the site rankings. Google might put you under manual penalty if it received a complaint about your spammy link profile from either your close competitors or from a Googlebot itself.
Algorithm link spam penalty
An algorithm link spam penalty happens when an action is taken by Google's automated algorithm. Under Google's Penguin Algorithm, these penalties are imposed on offenders who flout Google's link algorithm and keep buying links or obtaining them through personal blog networks or link networks. The moment site gets an algorithmic link penalty, its organic traffic tumbles like a house of cards.
Unnatural outbound link penalty
If you accept guest posts on your website, double check the available content before it goes live. This content might have malicious links pointing back to the guests' sites and can negatively affect the overall link profile of your site. It's recommended to check the submitted piece to check if the links are coming from low-quality websites or the spammy ones. It's a suggestion not to allow 'Nofollow' links in user-generated content and perform manually review of the content before final approval.
Malpractices that Cause Google Penalties(Strictly Avoid)
If you check your website ranking a day and find that it lies nowhere on top, then maybe you are the victim of Google penalty. Perhaps you have already received various notices on SEO malpractices from Google, but all unnoticed. The penalty can be imposed on any website at any time, irrespective of domains or verticals. Although it's very much possible to repair the damage occurred due to penalty, you should have a proactive approach to prevent the Google penalty.
Link Manipulation
Cheap spam links won't be a great deal indeed. Low value back links pointing at your website may trigger the chances of Google penalty. There is no problem in buying links from outside sources but make sure that these links are mentioned as sponsor links. Buying bulk links for the sole purpose of improving the Page Rank is straight violation of the Google SEO Standards. This giant search engine also hates hidden links in the CSS and JavaScript files.
Over On-site Optimization
Once you finish the optimization of every page of your site using all possible techniques, it's time get a halt. SEO services experts always recommend to keep your On-page SEO. Over optimization not only hurts the overall user experience but also leads to severe Google penalty.
Content Spam
Duplicate or scraped contents pose risk to get filtered from SERPs. Thus, it is a good practice to replace or remove any instance of duplicate or scraped content on your website with relevant and fresh articles. It ensures the highest level of natural SERPs visibility for your website. Not only Google but other search engines had also made it clear that they want to give top priority to high quality content in the search results and Top 10 rankings. In the coming future, Google may cover spun articles under the penalty areas.
Keyword Stuffing
It certainly doesn't hurt to include a few keywords in your website's meta tags. Stuffing however turns the things sour. Thus avoid stuffing keywords unnecessarily in the website. Although H1 tags offer some modest ranking benefits for the SEO process but excessive use of this also attracts stringent penalty from the Google.
Among other stuffs that may be the reason of Google penalty, manipulative content and Doorway pages are the important one. Hidden content is also called manipulative content. It is pasted on the website using the same text color that website background has. Search engine crawlers take no time to detect the practice of wrong Guaranteed SEO Services.
How You Can Fix Google Penalties?
Google sends webmasters warning via Google search console if it finds their website containing unnatural outbound links. The warning indicates that you are using linking techniques that are against Google guidelines. Once you are in receipt of the violation, you need to identify which links are unnatural. Then you should start removing those links or applying a rel= "nofollow" tag. Once you finish fixing issues related to unnatural links, you should create and submit a reconsideration request for your site.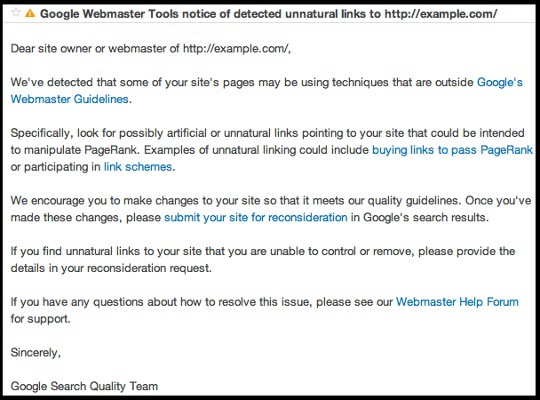 Another type of Outbound Link Penalty warning comes when webmaster receives a message in Google webmasters Tools announcing unnatural links pointing to their site. With this kind of warnings, Google also provides few bad links as example that point to your website. This is also a serious violation of Google guidelines that invites penalty. In technical terms, this is also called 'partial matches'.
To fix the unnatural links pointing to your website, download a list of your links using Webmasters Tools. Check the links to find those suspicious or in violation of guidelines. After identifying links that are harming rankings, you could contact the webmasters of that domain. Request them to remove the link or add a rel= "nofollow" tag.If you have made serious efforts to remove the unnatural links, you might have the manual action removed.
---