Twitter, the largest microblogging site has been testing a feature for those users who don't have a Twitter account and using it as a guest user. This is Twitter's next homepage update after rolling out Facebook like homepage design a year back.
If you are new to the Twitter and going to sign up for an account, the new home page will show up several categories comprising Twitter accounts that you can follow after registration. These categories include popular news websites, celebrities, sports teams among others.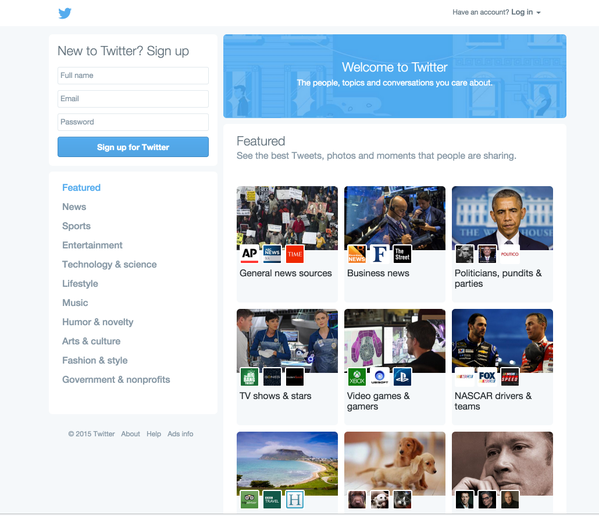 An official from the company has confirmed that testing for the new home page is underway. This is the first occasion when Twitter is mulling improvements for the guest users and not for the registered one. By putting the proposed feature in place, Twitter is trying to add more potential users in its user base. However, we need to wait to know if the idea rocks or backfires.
Experts have already made their dissatisfaction with Twitter's current home page design. They are of the thought that it could be a bottleneck in the company's future growth. In a survey, it has been revealed that about 500 million users visit Twitter each month. While 284 million people are active users of the service.
Twitter Redesigns Its Home Page
---