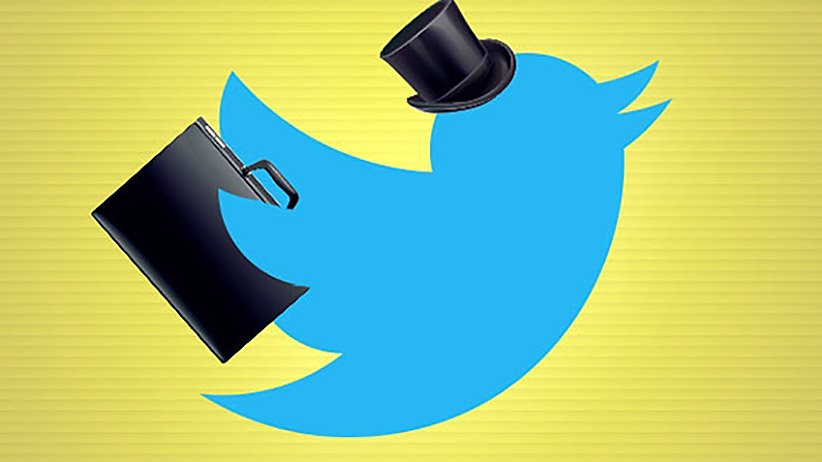 If you still think that Twitter is only meant to send 140-character long messages to your fans, followers and friends, it's time to rethink. The devil micro-blogging social network can also help you in improving your brand presence. Millions of brands have been working hard to fetch buyers through Twitter, and they are quite successful in that. As evident on other social networks, sharability of ideas matter on Twitter as well. Twitter marketing is another term that marketers have coined for the process.
Steps to Generate Leads With Twitter Marketing
The dynamic nature of this platform easily brings value to the brands. Those standard tweets, re-tweets, mentions and messages could boost your business reach if you strategize them all in an order. Here is how you can leverage Twitter to empower your brand and push it into the limelight.
1. Follow the Right Audience
Among the millions who tweet around the Twitter, there is the bunch of people who suit your twitter list. Even I don't think that all the updates, comments and re-tweets on the micro-blogging legend is for you. The essence is that you must choose the people who you can really associate with using your learning curve. Sneak the communities available here and find the most suitable people for you. Remember, you can't sell a transport truck to a customer who is willing to buy a family car. Choose one who seems really interested in your ventures and services.
2. Organize Your Followings
I believe that your list contain those people and entities who have a similar thought process as yours or who influence you. Every incoming stream into your account brings different information or feed about something you love to know or engage with. It will certainly a great idea to accumulate them together and organize them on the basis of the topics and subject matter. It will help you to access tweets on particular topics easily and conveniently. I always love to follow Matt Cutts so pushing Google and him in a said category is no offense for me. After all I will love to dig back with same.
3. Avoid Random Followings
If a person has only a few hundred people in his followers list does it really mean that his thoughts are irrelevant or he isn't popular enough. You may think so but I seriously don't. Alike Facebook, Twitter also allows users to block those who are involved in spamming activities and available there to spread nuisance. If you too have some followers who are there to create havoc or spread spam, don't hesitate to click the block button. A substantial social media marketing framework encourages audience and not the crowd. Judge your followers on the basis of the engagement you seek and not on the number of followers you have.
4. Tweet and Retweet Frequently
Retweeting indicates your interest in the conversation going on. It's quite crucial therefore to re-tweet the conversation in ethical, polite and rational manner. This would lead to the better conversation rate. You should always re-tweeting people you want to have a rapport with.
5. Follow Back
There is no harm in making new connection and expanding your community. Occasional updates and a few tweets can't help in making the rapport at all. You need to add more people in your followings list who arrive in your streams. Here what you need to do is to engage them with your tweets in order to turn them into buyers from visitors.
6. Use Clear call-to-action in Tweets
When a social network limits your words to be sent over, you need to be precise with your content. Be it Twitter or any social platform, content is the key that binds the audience. Any ambiguity may lead to a disaster and utter failure from being noticed. Twitter users keep checking their tweets everyday for exploring stories they love to read. So, you need to showcase only that content to them that resonates with them. And, in order to allure them to click the link, you should serve them explicit, benefit-driven calls-to-action. You should be reading this solid example by Social Media Examiner where two call-to-actions are compared.
Let's assume that you're in the fitness niche. Here's an example of a vague tweet: "This is how you can get in shape for the New Year: CLICK HERE"
Here's an example of a clear, benefit-driven tweet: "Free Workout Guide: The 7 Bodyweight Exercises To Build Lean Muscle From Home: CLICK HERE"
7. Use Catchy Tweet Headings
Content doesn't get noticed until its introductory headline knocks the audience attention. Only a resonating headline could invite people to click link and navigate to that particular page. A creative and inspiring headline will surely encourage your audience to look into your content. I have quick ideas to make a headline captivating. Here they go:
Don't be concerned about the headline length. 140 character limit length is enough to weave a magical headline that may appeal your audience.
Before sending tweet, check the punctuations and typos. A missing comma or exclamation in headline could defeat all your efforts and reduce audience interest in navigating further.
Writing headline in all Caps is a bad idea indeed. Refrain from doing this. Instead, you can capitalize the first letter of each word in the headline.
Refrain from over-promoting your brand. Need not to use brand name in the headline every time. Keep the headline simple, engaging and choose one that appeal to the interest of your targeted audience.
Add striking appeal to the headline by adding numbers. Ex: 3 Twitter hacks that do wonder in lead generation.
8. Use Relevant Hashtags
Used across almost every social media site, hashtags are the best way to bring and engage audience. They are now a key tool widely used in social network marketing for spreading content outreach. More the audience your post gets, more the leads you will be able to have. While using hashtags, certain things should be in mind.
Quality and quantity of hashtags should be kept intact as excessive use may marginalize engagement levels. Hubspot recommends not to use generic hashtags as they are difficult to track. While choosing hashtags, make sure that they deliver a visible and distinct value to your followers on Twitter and are related to your brand.
These are three sure shot Twitter hacks that will surely help you in having lead generation goals fulfilled and leaning business towards maximum growth. There are many other points as well that could help you in generating leads via Twitter. I''ll share them in my next post. Do read and keep commenting.
---