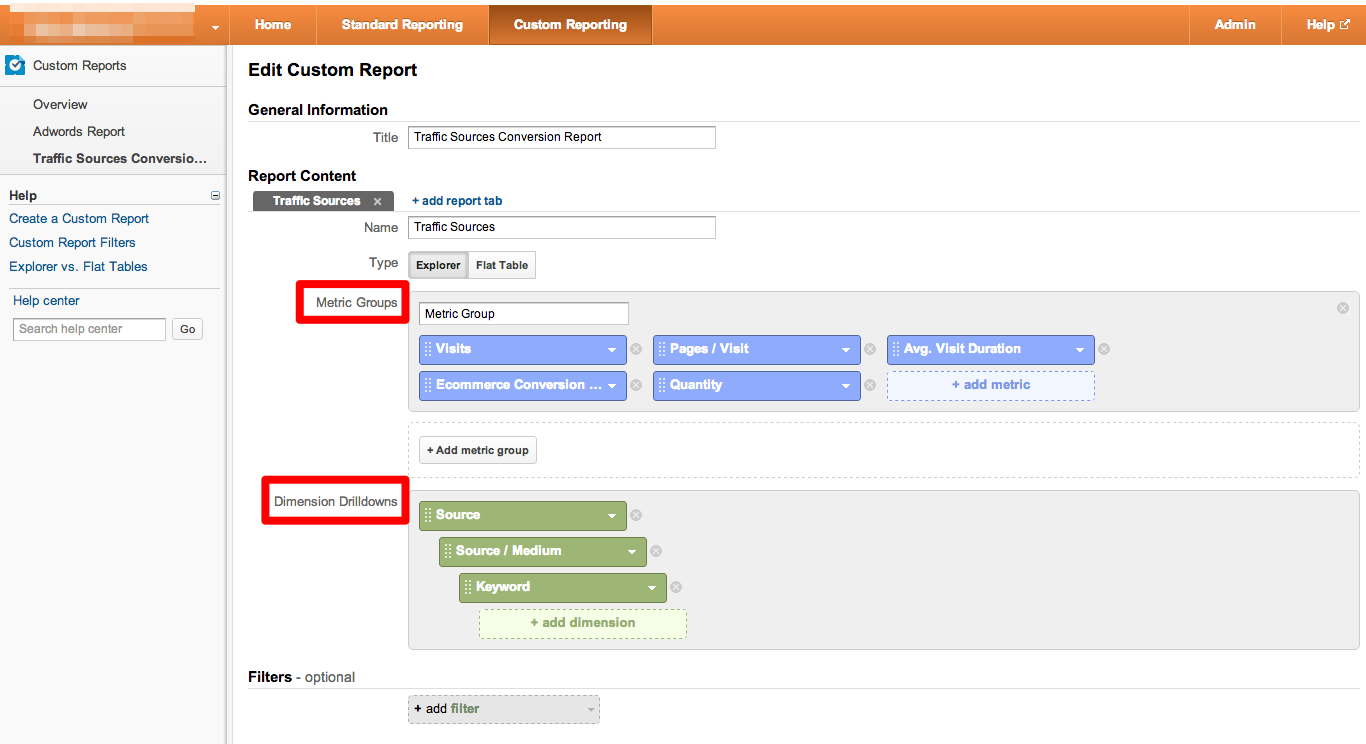 For all those who are using Google Analytics, custom reports are the best tools that not only save a good amount of time but also help to pace up the statistics calculation process. Using the custom reports, one can escape the hassle of measuring infinite data and tangled matrices. If you are still playing with the metrics and don't know how to leverage the full potential of the reports, the article illustrates some of the most important and recommended reports that you can use.
Top Google Analytics Custom Reports
Read between the lines and know the primary custom reports available for the users and how they can get the best out of it.
Content Efficiency Analysis Report:
As the name implies, the content efficiency report answers a number of important questions in a row using the particular metrics. The report reveals various types of content that perform best (text, videos, pictures, etc.) perform better and also asserts which content piece (text, image, video etc.) adds more value to the business. A standard content report establishes the fact that which content initiated better engagement with the users. The report places all vital content metrics at a single destination. The report like other Web Analytics Solutions accommodates a number of columns to help users analyze the metrics.
Pageviews
Avg. Time on Page
Per Visit Goal Value
Goal Completions
Page title
Entrances
Unique Visitors
Bounces
Keyword Analysis Report:
If you are performing SEO Services, the keyword reporting will be a great help indeed. It adds value to your optimization efforts. This custom report's first tab 'targeting' streamlines the analysis on the basis of following parameters.
Unique Visitors
Goal Completions
Goal Conversion Rate
Avg. Page Load Time
Above four parameters will suggest you whether or not you need adjustments and additional efforts in your campaign. Another tab called 'Engagement' conveys that how effective a page is by using following important matrices.
Bounce Rate
Percentage Exit
Unique Pageviews
Pages/Visit
Avg. Time on Page
Goal Conversion Rate
Another important tab 'Revenue' tells users the amount of money a particular keyword fetches. This is also done using three metrics namely Revenue, Per Visit Value and eCommerce Conversion Rate.
Link Analysis Report:
If you are well-versed with Digital Marketing Services domain, you know what is the link building and how it works. The report answers a number of important questions about the link analysis. These questions include :
Information about the websites that are sending the best traffic
Which links are doing good and which should be scrutinized
The link analysis report contains a number of important columns in it namely:
Source
Pages/Visit
Bounce Rate
Percentage New Visits
Landing Page
Visits
Goal Completions
PPC Keywords Report:
Alike other Analytics Tools, the Pay Per Click keyword report extends very important statistics about the search traffic. Using the report, experts can explore high performance keywords and use the data for SEO campaigns to be taken in near future. The report offers following metrics:
Visits
CPC
Goal Completions
Cost per Conversion
Once you analyze and scrutinize the report, you can have the best idea that which keywords you should stop using and which one you can continue with.
Social Media Report:
The report conveys the activity status of various social media channels that you are using. This is the perfect way to get an idea whether or not your social media initiatives are working in the way you want it to work. The report comes in the best relevance if your campaign is based on Traffic Driven SEO Plans. The report speaks a lot about various parameters as mentioned below :
User Visits
Social Actions
User Goal Completions
Goal Conversion Rate
Goal Value Addition
These are the primary custom reports that play a significant role in the statistics collection and decision making in an search engine optimization services campaign. Based on these results campaign owners can have an idea whether or not the campaign is going in the right direction.

Tarun Gupta, CEO of Brainpulse Technologies, is a prolific author and digital marketing specialist. His insightful writings span SEO, content marketing, social media strategy, and email campaigns, offering invaluable expertise to businesses worldwide. Tarun's contributions continue to shape the digital marketing landscape, guiding success in multiple niches.
---