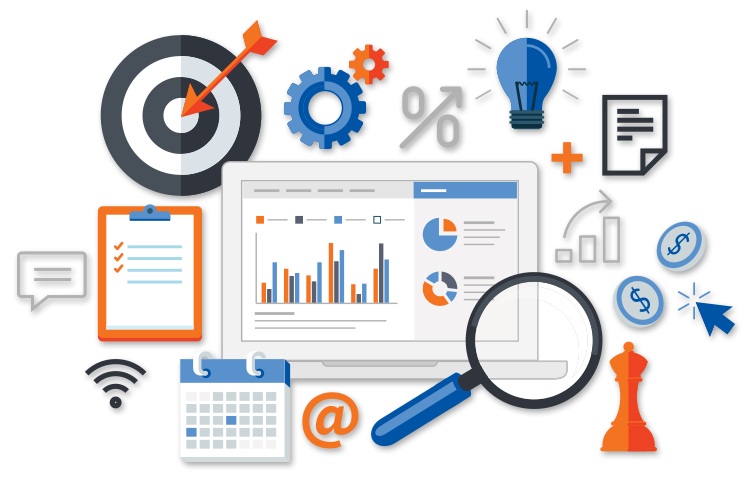 We are living in a data driven world. Data is in the root of every analysis and observation. It determines if you're progressing in right direction or heading to no man's land. Websites are no exception. Tracking your website's metrics using a web analytics tool, you can better understand how well marketing or SEO campaigns are delivering and if they need any correction.
Web Analytics Tools for New Age Marketers
These metrics answer a multitude of questions about your website such as how audience is interacting and what's the engagement on the website etc. But to read through this data you need right web analytics tools. The article scans through top ten analytics tools that you may be using.
1. Google Analytics
Unarguably, Google Analytics is the most popular and top rated web analytics tool. It's delightfully simple to set up and use. The tool is in free and paid versions. However, its free version as well can provide enough insights for decision making.
Google analytics helps you to collect basic information about your website including audience, visits, engagement and bounce rate etc. I have used many tools so far to analyze data and measure metrics, but GA is the fabulous one for many reasons.
Google analytics is free to use with its basic functions and features. But if you run a big organization, you need to churn a large amount of data. For this, Google Analytics 360 is a perfect fit. It's the premium version of the tool with advanced features. The tool can be integrated with other Google platforms such as Google Ads, Google Data Studio, Google Optimize and Google Search Console.
2. Chartbeat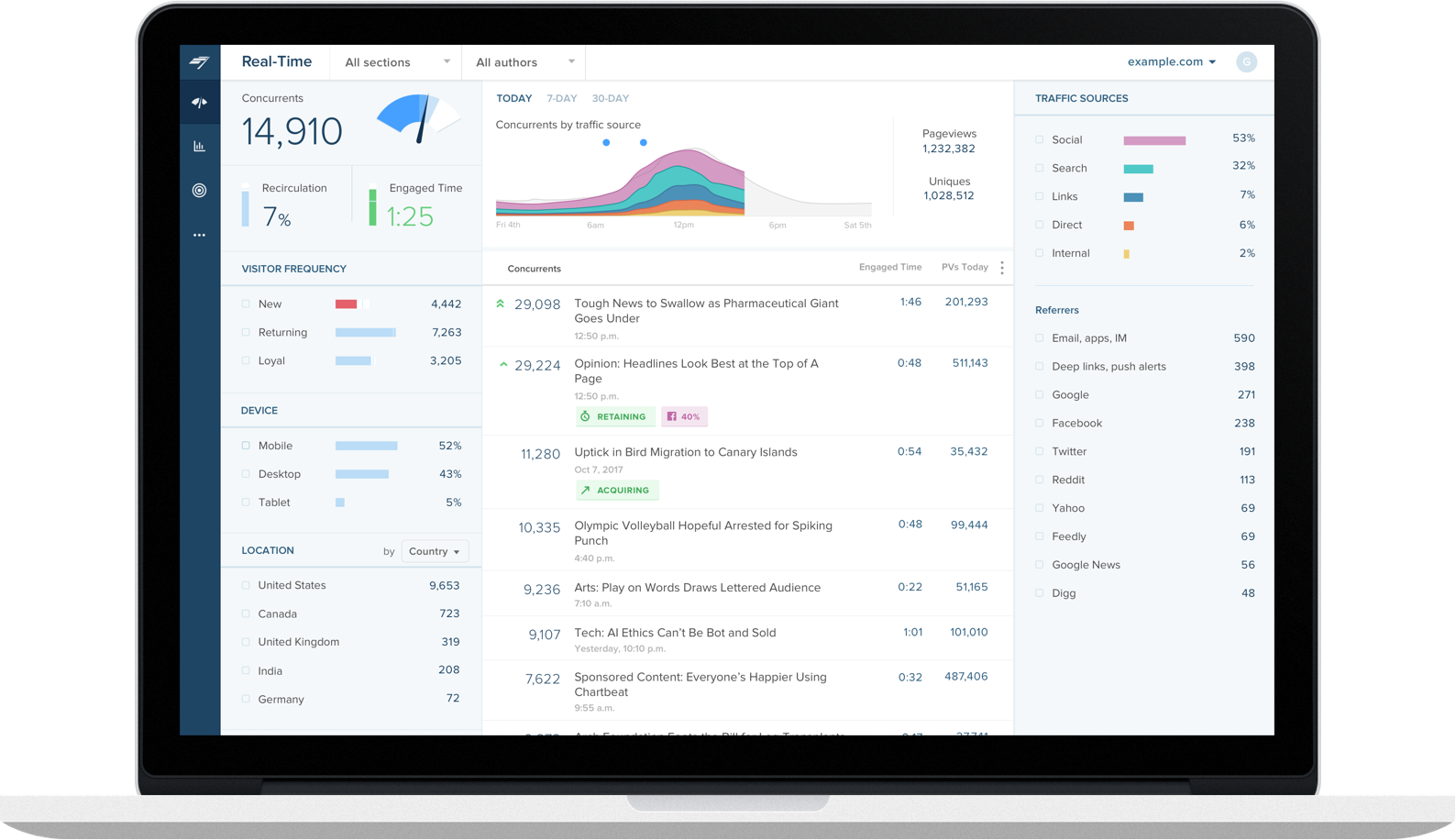 Unlike GA, Chartbeat is a web analytics tool that offers detailed analysis about how your audience is interacting with your website content. Ideally, the tool is made to capture and track content related data. In case you have plethora of content on your website, Chartbeat is a web analytics tool that lets you track the way people interact with your content. The tool collects measurable data regarding your content into one place.
3. Optimizely
If you are looking for a tool for testing site UX, Optimizely is a fair deal. It helps marketers in performance optimization through experimentation and testing. The tool is an ideal solution since you need software that quickly conducts a test without throwing errors. This tool help marketers to perform A/B tests on your site so that you can optimize it based on metrics and data.
4. Crazy Egg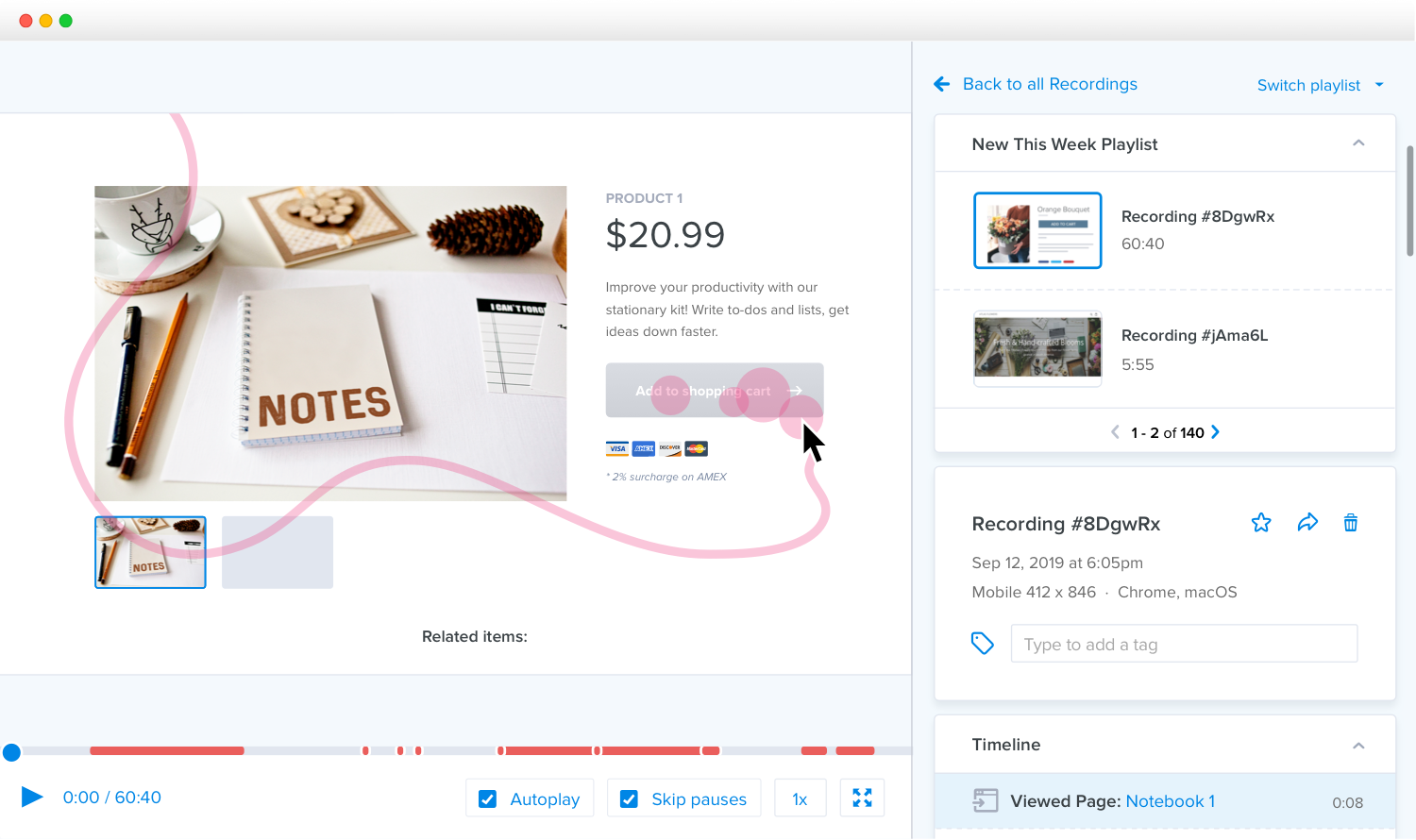 Crazy Egg is our next analytics tool in the list. Like other tools in the list, it provides loads of information about the website. In addition, the application is equipped with features like Heat map, Scroll map, Overlay, and Confetti. These features present the data about how your audience is scrolling through your site pages and where they're clicking the most. For A/B testing, Crazy Egg is a fantastic tool. Give it try. Tool's free version is available for 30 days and thereafter you can opt for a plan.
5. Clicky Web Analytics Tool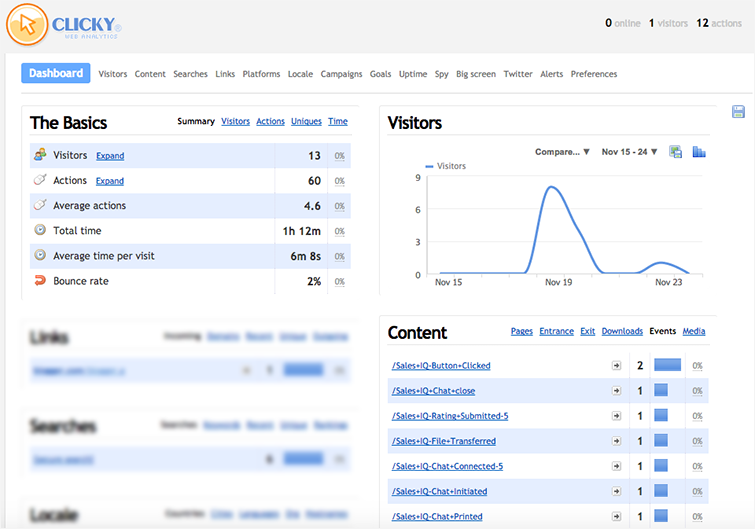 Clicky is our next web analytics tool as powerful as Google Analytics. Amazingly there are slew of features that you won't find in GA or any other tracking tools. The tool is equipped with a Big Screen feature. The feature tells marketers a lot about what's going on their websites.
It looks into insights like how many visitors coming to your website; how they are interacting with your content and in what situations they are leaving the website. It also provides a Twitter analytics feature that helps you unearth mentions of your business on Twitter.
6. Kissmetrics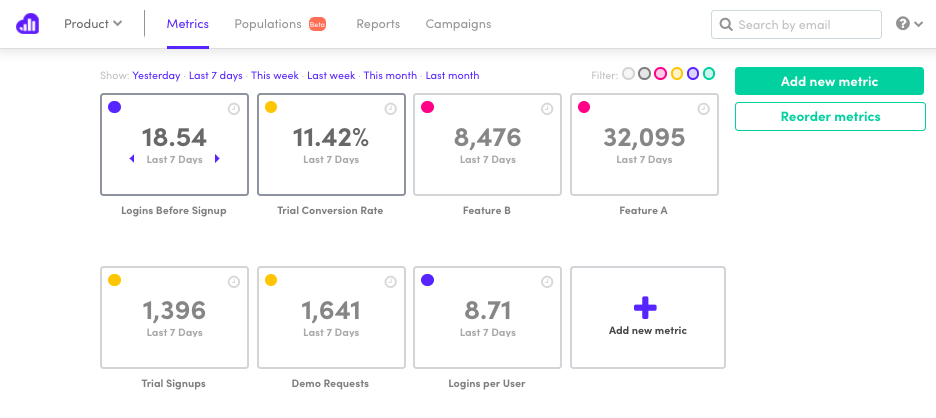 Kissmetrics navigates a step further from putting forth the basic and advanced website metrics. It evaluates all the customer data you need for your website. Besides the basic customer information, Kissmetrics also provides a deeper insight into each customer's journey through your sales funnel. This tool tracks your audience and their multiple visits to your site. It helps to find how people are making their purchase decisions. Another key feature of Kissmetrics is an inbuilt email marketing functionality. It lets users to shoot automated bulk emails triggered on user behaviour on your website.
7. SEMRush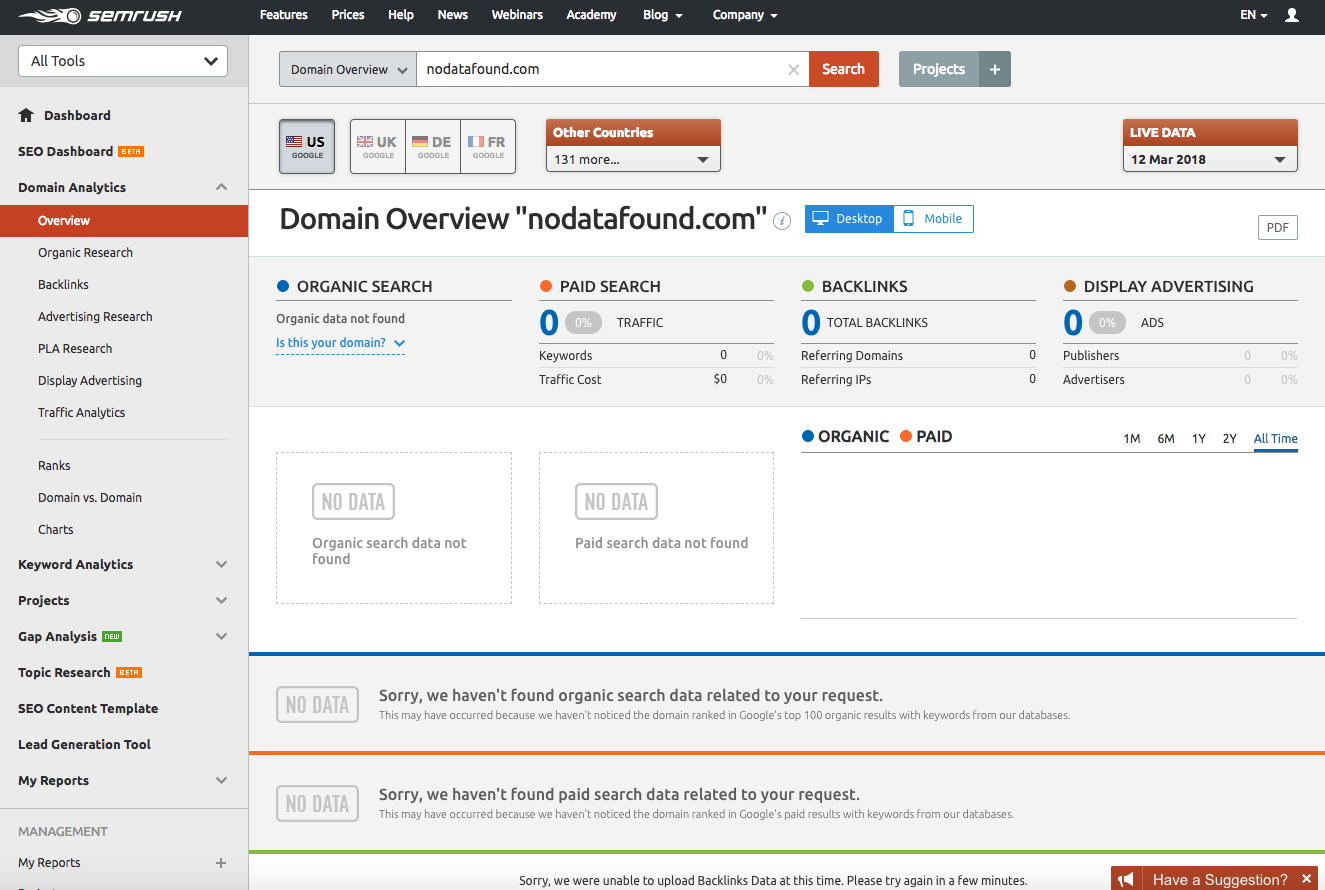 This is another popular and very effective analytics and all-in-one marketing tool. This is also a content marketing and keyword research tool built with features for competition and keyword research. The tool provides deeper insights into how your keywords are performing and how competitors are doing for those keywords. It helps you to sharpen your existing content strategy and keyword positioning. In addition to this, SEMrush also provides you tons for new keywords you can create your keywords around.
8. Matomo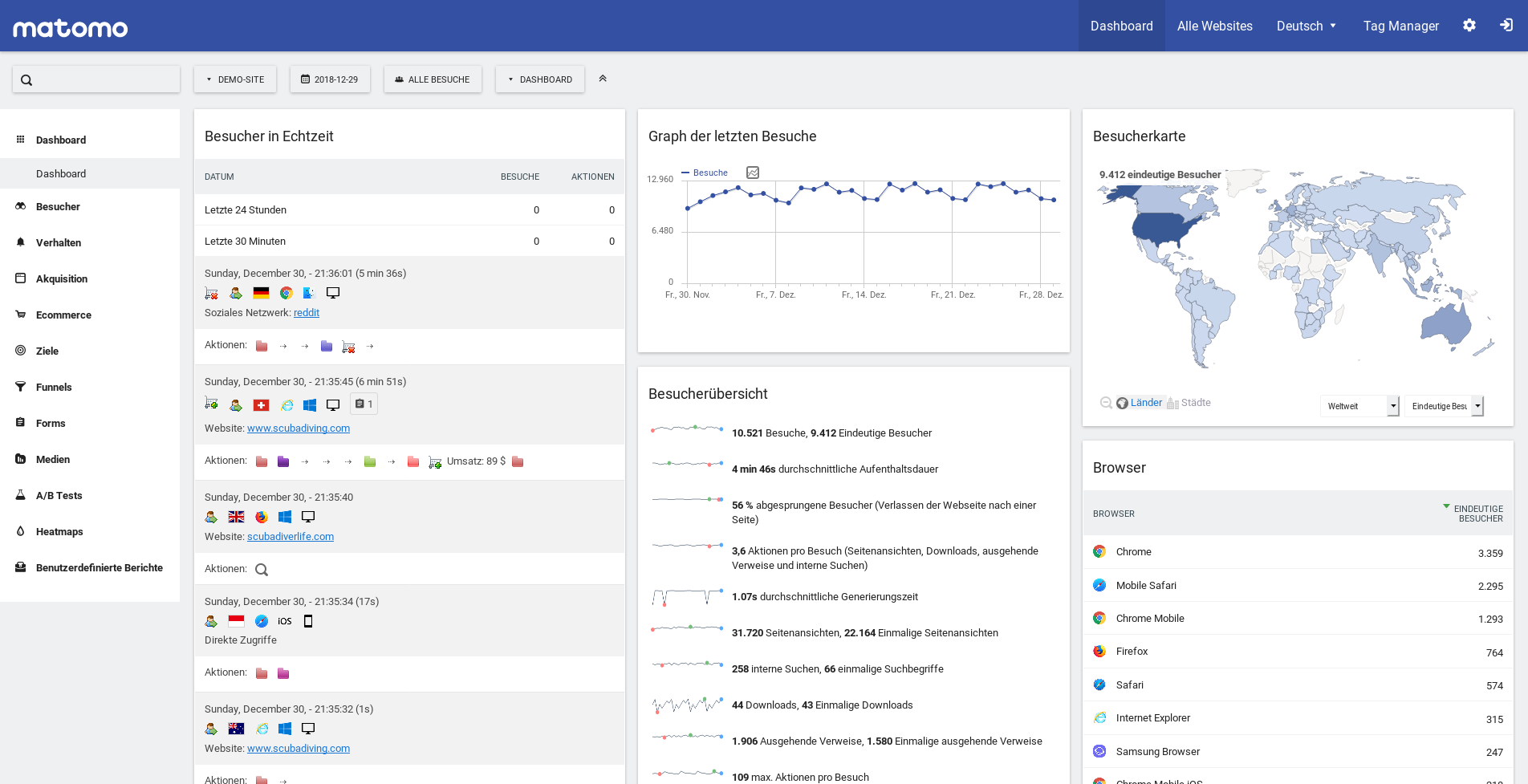 Matomo is an open source analytics application equally powerful as GA. Erstwhile named Piwik, Matomo is hosted on your own server. With Matomo, your data is private, safe and in under your control. You can customize the tool the way you want. It hosts multitude of plugins to visualize data and information more deeply. If you're an agency serious about data privacy, Matomo is certainly a great tool to adopt.
9. Mixpanel
Unlike other analytics in the list, Mixpanel lets you determine the events you want to track. This is equally powerful analytics platform as Google analytics. Like GA, Event tracking is the key feature of Mixpanel tool. The application boasts of its intuitive user interface. You can start tracking the events just by specifying the events you want to track. The USP of the Mixpanel is its customer support it offers. The support is available to all the users of the tool irrespective of the plan you are using.

Tarun Gupta, CEO of Brainpulse Technologies, is a prolific author and digital marketing specialist. His insightful writings span SEO, content marketing, social media strategy, and email campaigns, offering invaluable expertise to businesses worldwide. Tarun's contributions continue to shape the digital marketing landscape, guiding success in multiple niches.
---