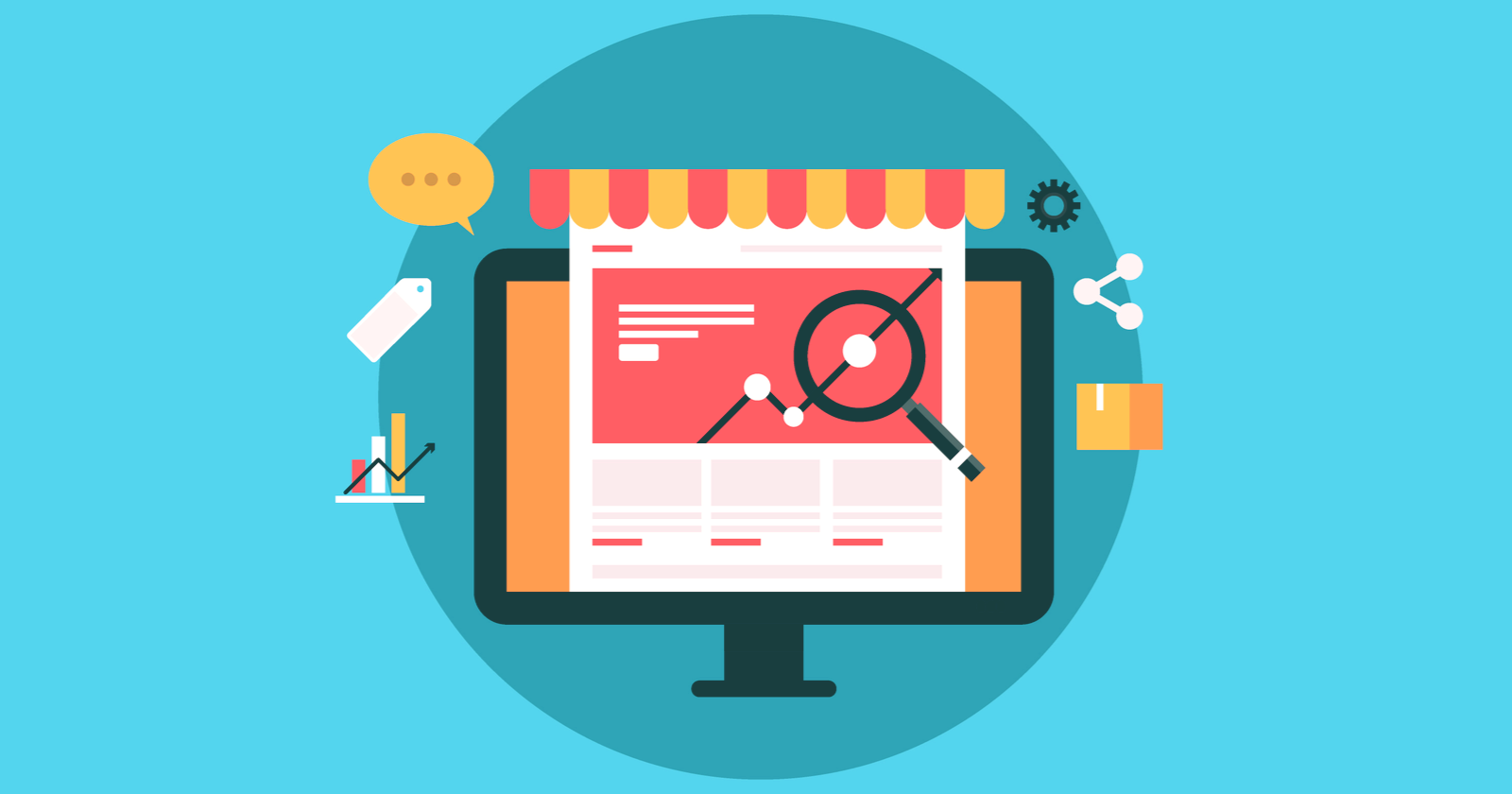 Search engine optimization helps all kinds of websites in growing their online visibility and ranking. But they impact Ecommerce websites more than any other domain since Ecommerce is directly related to revenue.
People tend to visit search engines for buying products. If your retail website exists there in the top ten positions for the searched keywords, you will get a constant stream of potential buyers. Thus, your retail website must rank in the top positions of the SERPs.
Best Ecommerce SEO Tips for Retail Websites
Having good rankings helps your eCommerce website in two ways. One, it improves the website visibility, and two, it drives better traffic and more conversion. If you're struggling to rank your retail website due to inefficient SEO, here are some rock-solid strategies that will surely help you.
Discover Relevant Keywords
Keywords are crucial to any SEO strategy. They can make or break your SEO aspirations. When finding the keywords for your eCommerce, be watchful and attentive and do enough research.
Find those keywords that are highly relevant. Search volume, cost-per-click, and the-user intent are some factors that need to be considered before deciding keywords for a product or category page.
To find the right keywords based on the keywords your competitors are using you can conduct competition analysis using tools like SEMRush or Ahref. The use of longtail keywords is always recommended as they most often fit with the user intent and improve the conversion rate.
Build an Easy Site Structure
The site architecture of an eCommerce website is a critical aspect. The site architecture helps websites manage their navigation process and arrange products and category pages for easy discoverability. website structure should be easily accessible to both the users and search engines.
When considering the navigation, make sure that each product page should take only three clicks from the homepage. That means you have to ensure that a user reaches the desired page within a maximum of three clicks from the website home page. When you create a new category on your website, don't mess with the site structure. Instead, analyze and organize things accordingly.
If the site structure allows users to reach the desired page in less than three clicks, pages receive the relevant authority from the homepage. It also helps search engines to crawl and index the pages.
On-Page SEO
In ranking and visibility of a website, the role of on-page SEO is significant. In case of an Ecommerce website, On-Page SEO deals with optimizing the product and category pages to rank higher for the related keywords.
Top ranking for those keywords is eventually translated into higher traffic and conversion rates. The strategy is similar to any other website with a few noticeable additions and improvements. For an Ecommerce website, following are some important on-page SEO factors:
Write and use to-the-poit and optimized meta titles and descriptions
Make URLs that are short and keyword-rich.
Use LSI Keywords in product description.
Build a relevant internal linking structure.
When thinking about the on page elements, think beyond ranking only. Instead, consider user experience also. Alongwith the great content you built for the website, you can use relevant, and high-quality images boost your rankings further.
Create Unique Product Descriptions
In case of ecommerce websites where products matter the most, product descriptions are very crucial. But when there are hundreds of prodcuts that website is selling, duplicity of the product information is always a concern. It's always difficult to write a unique description for each product when similar products are being sold in different or identical categories.
Similar descriptions lead to duplicity that drastically hits the traffic, ranking and conversion. To rank your products in search, it's important than ever to write unique description for each product. Here are some working tips that you can apply when writing the product description tips Some tips of the tips regarding writing a product description are given below:
Create product description that exceeds 1000+ words.
Spread your primary keywords in the description organically
Spill the LSI keywords appropriately
Add modifiers like "Buy" or "Sale"
Improve Site Loading Speed
Slow loading speed may make or break an ecommerce websites. Buyers cant wait over three seconds to see the website fully opened with all the products in front of them. If site takes more than three seconds to load, potential buyers switch to the competitors websites. It turns to be a real disaster for your retail website.
Despite a great collection of products, impeccable customer support and other lucrative offerings, your slow loading site can lead to a huge loss of customer base. Besides, search engines also consider site loading speed a significant ranking factor. That means, the faster your site will load, the better ranking it will achive in search engine ranking pages.
Create High Quality Backlinks
Regardless of the niche of a website, backlinks are unarguably the most important ranking factor. The requirement of high authority backlinks goes further in the case of e-commerce website. A backlink from an authority website means a recommendation to by industry leading resources.
Quality backlinks not only increase the website visibility but also generate huge traffic on your website. When building backlinks, choose only authentic and relevant sources as per your niche. Irrelevant and spammy link building practices may cause link penalty and ranking drop.
Conclusion:
We have covered some major SEO strategies for ecommerce sites that can help merchants rank their website higher in the SERPs. Employing these strategies rightly can improve search traffic and conversion rate further. Optimize your retail website to according to dominate your search presence.

Tarun Gupta, CEO of Brainpulse Technologies, is a prolific author and digital marketing specialist. His insightful writings span SEO, content marketing, social media strategy, and email campaigns, offering invaluable expertise to businesses worldwide. Tarun's contributions continue to shape the digital marketing landscape, guiding success in multiple niches.
---