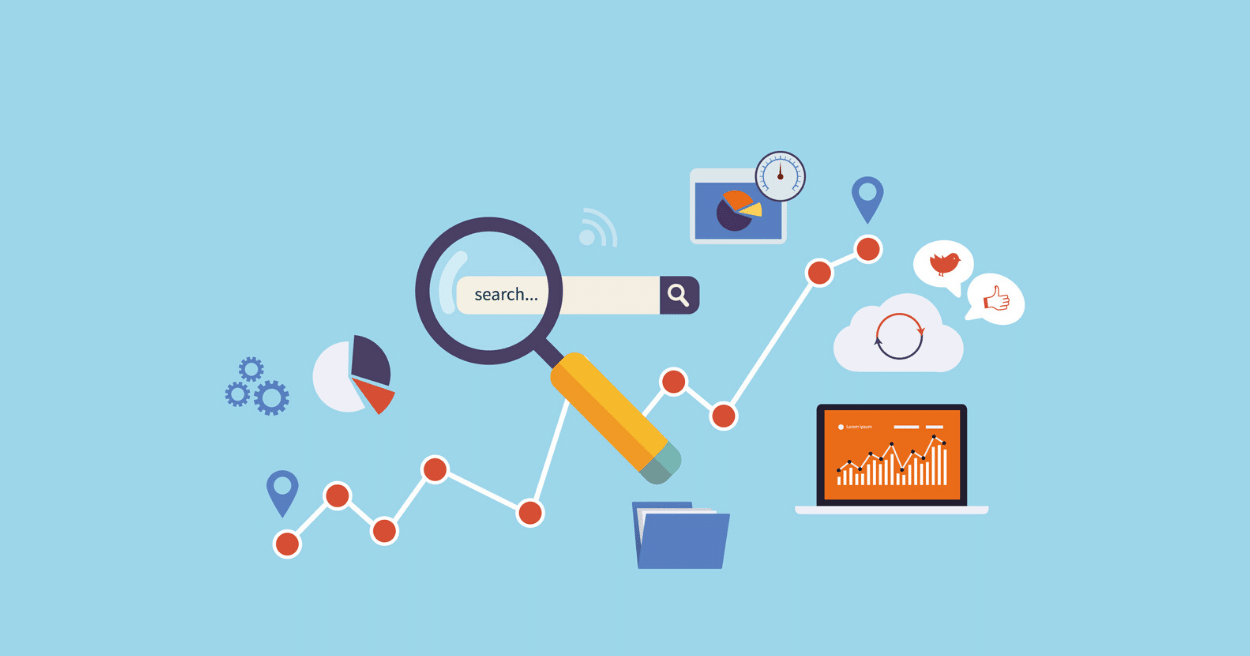 Are you running a business? Then in this clear cut world, you need to bring a dramatic change to your advertising and marketing. It is never possible without SEO strategies. In this technological world, everything is dependent on IoT, and the demand for a website is on the rise. If you want to increase the visibility of your website, it is best to follow the latest SEO strategies.
The trends are changing ever, so in the competitive online environment, make sure of your client's expectation and increase the chance of being noticed by following the right strategy. Therefore, you can increase the visibility of your business to boost your brand and achieve success.
How to Empower SEO in 2021
The latest SEO strategies effectively attract potential customers to your website and generate organic traffic to rank on page one of the SERP. Here let's see the effective SEO strategies for 2021.
Create a list of keywords:
Keyword research is more important in search engine optimization; it is the first step of any legit SEO strategy. Customers may search a lot online, so make use of the Google suggestion and find the relevant keywords. When you perform a Google search for the keyword, make sure that your intent matches searchers' intent to rank up your business.
Type a keyword, and Google suggests you a list so you can know what people are actually searching for. For a longer time, you have low search volume levels. You can rank them faster by typing a few different keywords relating to your business into Google.
Search wisely until you collect a list of about 10 keywords. Make use of the popular keyword tool and check out the competition levels and search volume for those terms. Searching for an effective keyword is one of the best strategies to bring leads to your business.
Analyze Google's first page:
Are you having a handful of effective keywords? Now it's time to check how these keywords are working by just typing the keywords in Google. And relating to your search pattern, cover that topic on your site where first page results are the popular list posts. After a lot of research, publish a list post on your blog to improve the traffic on your site.
Mobile-Friendliness impact search rankings:
Today, technological innovations have changed the world, and every person relies on mobile phones for every search. While designing your website, make sure that your site is mobile friendly to make sense of your site.
Most internet users access the internet via mobile phone devices, so check the compatibility of your site with the mobile. Google can crawl your URL, so ensure you don't disallow a directive in place. Also, know that Googlebot won't load content that requires user interaction like swiping or clicking. Google will see this as lazy-loaded content. At last, make sure to use the same Meta robots tags on the desktop and mobile sites.
Artificial intelligence:
As like most industries, AI is revolutionizing the SEO and marketing industry. The reason is AI personalizes and provides the searchers with results that they are looking for. It would be difficult to understand the search engine algorithm used to rank web pages.
Creating an effective strategy will take a lot of time, so it is advisable to use SEO experts. They are the professionals who know the strategies very well. Utilizing AI and machine learning can be a game-changer. The experts will be much more powerful and efficient in decoding the algorithm and creating favourable strategies.
Video marketing:
These days' people are more interestingly searching for video contents. If you have created the video content, then first know how to optimize your video content for search engines. Start to optimize your video channel name and description.
Make sure not to overload the description with keywords and try to provide a user-friendly description of what your channel is going to say. Keywords are so important, so start typing your keyword topic, and in the search field, you will get some suggestions.
Make use of the suggestions that are the related keywords that you can use for optimizing the video for reaching a potential audience.
Influencers SEO:
Influencers are the ones who have millions of followers and use the influencer to get your business in front of their followers. Influencers are the trusted peoples over the years, so the potential buyers will come forward to support your brand.
Influence marketing will bring an enormous ROI. Not every influencer helps your brand, so choose the one who has the right audience and the audience you want to target.
Link building:
Link building encourages other websites to link your content. Backlinks always work where it is an important ranking factor. It is essential for you to build a high-quality backlink to create trust among customers and influence their purchasing decision.
Brand visibility and engagement:
Influencers can make your content viral by sharing a post that is share-worthy traits. The shared content will be higher in the SERPs.
Social media traffic:
Vibrant content will certainly increase social media engagement and referral traffic.
Wrapping it up:
Did you want to experience the magic of SEO? Then make use of these strategies to rise in rankings and get the traffic that you deserve. Follow these trends and efficiently stay ahead of the competitors.
---