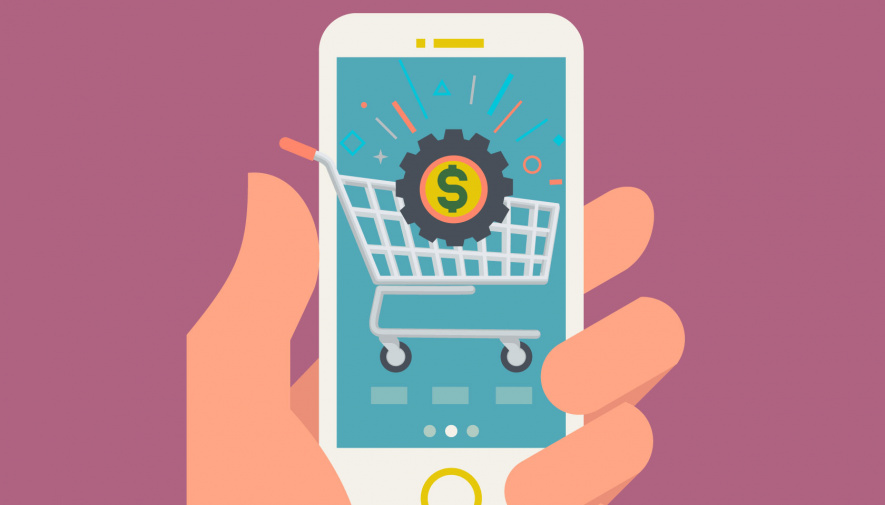 Optimizing an ecommerce website isn't easy. Sites that sell products may have hundreds of pages that need to be optimized well. This is indeed tedious and complicated. ECommerce websites are very much different from regular service websites and business blogs. How the product pages appear in search engine result pages depends upon how well are they optimized. The article explains five power packed ways to make your ecommerce website SEO ready.
SEO has an essential impact on ecommerce websites. It helps to boost rankings and drive traffic. The strategy eventually helps brands to engage more users and spike up sales. When a normal user lands on an ecommerce site for buying purpose, he generally compare products, read reviews or explore buying recommendations. This means, your website should be visible to them when buyers are searching for products your selling.
SEO for Ecommerce Sites: Strategies
If you miss out optimizing your ecommerce website, you will lose potential customers. It can adversely affect your revenue prospects. This is where Ecommerce SEO helps brands. It's a white hat tactic to boost ranking, improve visibility and surge visitor traffic. But it isn't as simple as it appears. You have to have a fool proof and power packed SEO strategy in place to gain desired momentum. Following are a few very important SEO elements that you should be looking at while optimizing your ecommerce website.
1: Keyword Research
Keywords are those 'phrases' that let both Googlebot and users find you online. It helps Googlebot to recognize what a given page / product (in case of ecommerce sites) is all about. So, to improve your product's visibility in search, make sure it's optimized using right set of keywords. Well-researched and relevant keywords improve the findability of your brand for both search engines and end users.
There are several free and paid keyword research tools that offer in-depth keyword suggestions for your business niche or products you're selling. Some top rated keyword research tools that you can use include Moz,Ubersuggest, AHREF and Google Trends etc. The tools may offer you valuable insights into how efficiently your keywords match user queries.
2: Content Optimization
Ecommerce is all about selling products to people. Therefore, the content should be aimed at the end users. It should be written to serve their buying intent. An ecommerce website contains different sections where content are required. These are product pages, categories and blog pages.
While writing for product page, sneak into your competitors' website. It will shed light on how their product pages are arranged in terms of content. Keep checking if the product page has products that are out of stock and obsolete. If there are few, remove them. If such products are left in indexing for longer, it may hurt ranking.
Blog is an important element of your ecommerce website. It enables you share your product information and valuable resources to your buyers. If those blogs are well optimized, they can pull visitors to your ecommerce portal from search engines.
Make sure the blog post includes targeted keywords that bring your pages higher in search engine ranking pages. It would be great if the blog answers for some of the most asked FAQs like how to use the product, what are their pros and cons and how to process the payment etc. Besides captivating text, use stunning and informative visuals to spur user engagement. The blogs should also contain links to important categories and products from your website.
3. Meta Title Optimization
Search engines refer Meta titles to understand the page. Well optimized Meta title and description.
While writing Meta title and description for your product pages include short summary of the subject of the page. It will help buyers find and understand your page quickly.
Competition is getting fiercer every moment. Being unique and distinct is the only way to outperform competitors. It's a challenge to write product descriptions for the products that're almost similar. Since a website consists of hundreds and thousands of product pages, providing identical product descriptions may pose threat to SEO quality and user experience.
It's almost impossible to write cent percent unique descriptions for thousands of product pages on your online store. But the only way out here is to be unique. Google hates plagiarized descriptions. Absence of unique descriptions will prevent you from gaining any SEO advantage.
Provide the product description for as many products as you can, especially for the products that you want to rank on Google SERPs. Ensure that descriptions are fresh and unique. That means, write unique and easy-to-read product description for each product you offer. No duplicates at all.
4. Product Reviews
Buyers don't necessarily sway away by your exaggerated claims. They tend to believe reviews by existing customers before making major buying decisions. Online users visit unbiased testimonials on independent review platforms to know more about products. Most customers trust online reviews and personal recommendations from friends or family before buying.
More positive reviews on a brand page embrace authority and brand trust. Negative reviews won't have repercussions as long as they are few in numbers. User reviews are critical to SEO. If you run an ecommerce website, let users review products and put their honest feedback. Websites owners ignorant to the reviews may damage their website's SEO. Studies say that reviews on the ecommerce website leads to almost 30% growth in just one month.
Enable users to write down their reviews whether negative or positive. From the SEO perspective, it is always a good idea to have user reviews enabled on your site. Additionally, put an effective mechanism manage reviews to keep genuine reviews on the website and weed fake reviews out.
Having only positive product reviews may seem suspicious and spam. It indicates the lack of ingenuity in posting reviews. By inviting people to post reviews provide original, you will get consistent stream of fresh content that is helpful for both search engines and potential customers.
5. Website Speed Optimization
Website loading speed is #1 user experience indicator in new Google regime. Google doesn't want to see users waiting for a website to load. Slow website loading speed is one of the many reasons why visitors leave your website / cart without buying anything. If you are running an ecommerce site, keep a check on website's loading time. It could cost you badly. It's evident that the longer your website takes to load, the higher the chances of lower conversion rate, high bounce rate and so on.
Experts say that 2-3 second of website loading time is idea. Anything above 3 seconds could lead to traffic loss which in return will mean lost revenue. So what you need to do ensure a fast loading website? Choose a right and authentic web host after a bit of consultation. Additionally, install a good cache plugins to optimize the website further.
Since ecommerce websites contains thousands of associated products, they put massive load on web servers. That eventually affects the website speed. Install an image optimization plugin to compress images in size and speed up website loading.
6. Website Redesign
Your website's design is another important aspect. Many websites focus on merely launching their online store and jotting down strategies to generate revenue. Bigger challenge is, though, to have a proper website site design and redesign scheme. Make sure that the website is responsive and designed for multiple screen size. An ecommerce website should be optimized for SEO and user experience. In most cases, if design/ redesign of a website are done correctly, you can see up to 75% increase in organic traffic.
7. Image Optimization
The next element to be considered is images used on product images. Optimized images help your website with page speed as lightweight images let your website page load faster. When it comes to images, certain points you need to consider. Make sure images are uploaded in the right format such as PNG, JPG or JPEG. Before uploading, compress the images to make it lightweight using various fermium image compression tools. Finally, define alt text and image description for the images with keywords embedded into it.
8. User Experience Optimization
It's of utmost importance to ensure user experience on your e-commerce website. Regular audit of website usability is essential from SEO perspective.The audit is conducted to find several crucial insights including the time does the average user spend on the page, the bounce rate on the website and the pages that are most visited by the users. As per as website navigation is concerned, it must allow customers to find your product quickly. Your navigation menu should be convenient, intuitive, and must enable customers to find the shortest path to important sections of the website.
The issues that affect usability may be both technical and non-technical. Find and fix them as soon they happen. As user experience is now an important ranking signal, keep checking if for any reasons it's compromised. Website's UX may be affected for many reasons like a product page containing many ad pops, poor content copy, too big or too small fonts or color scheme that's strain eyes.
9. Install SSL Certificate
SSL certificates are indeed very important to all websites and inevitable for ecommerce website optimization is inevitable. SSL is a crucial part of the technical SEO and provides security cover and as well as SEO advantage for the websites. Visitors are more likely to visit and execute transactions on the ecommerce website that has SSL. SSL guarantees safeguard of private and confidential information being passed through the payment gateways. With SSL users can use their payment options without worrying about data theft.

Tarun Gupta, CEO of Brainpulse Technologies, is a prolific author and digital marketing specialist. His insightful writings span SEO, content marketing, social media strategy, and email campaigns, offering invaluable expertise to businesses worldwide. Tarun's contributions continue to shape the digital marketing landscape, guiding success in multiple niches.
---