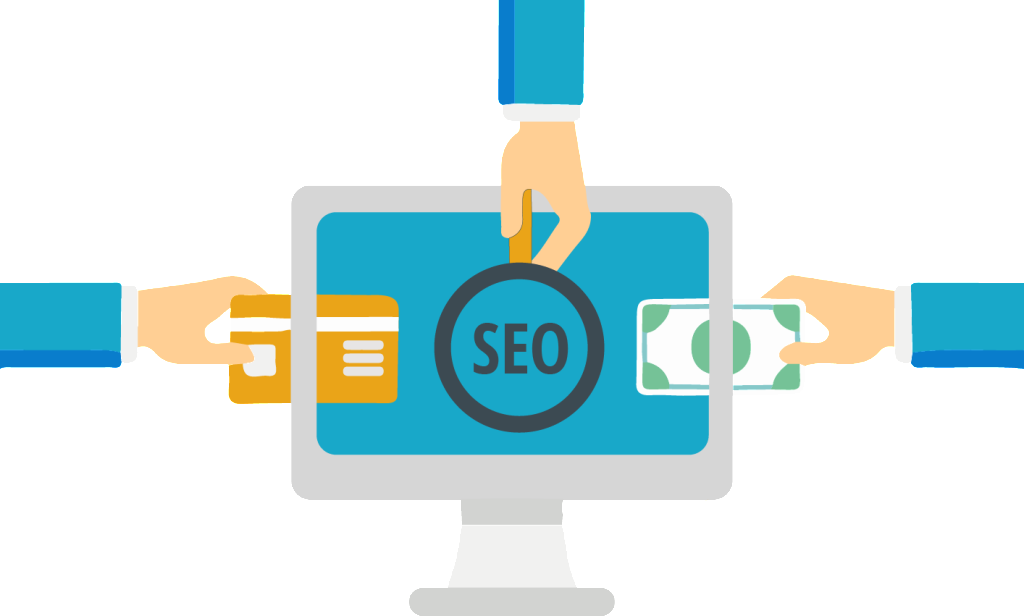 Optimizing an ecommerce website isn't easy. Sites that sell products may have hundreds of pages that need to be optimized well. This is indeed tedious and complicated. ECommerce websites are very much different from regular service websites and business blogs.
How the product pages appear in search engine result pages depends upon how well are they optimized. The article explains five power packed ways to make your ecommerce website SEO ready.
5 Ecommerce SEO Strategies for Starters
1. Create Catchy Product Descriptions:
Competition is getting fiercer every moment. Being unique and distinct is the only way to outperform competitors.
It's a challenge to write product descriptions for the products that're almost similar. Since a website consists of hundreds and thousands of product pages, providing identical product descriptions may pose threat to SEO quality and user experience.
It's almost impossible to write cent percent unique descriptions for thousands of product pages on your online store. But the only way out here is to be unique.
Google hates plagiarized descriptions. Absence of unique descriptions will prevent you from gaining any SEO advantage.
So, what to do?
Provide the product description for as many products as you can, especially for the products that you want to rank on Google SERPs. Ensure that descriptions are fresh and unique. That means, write unique and easy-to-read product description for each product you offer. No duplicates at all.
2. Audit Website Loading Speed:
Website loading speed is #1 user experience indicator in new Google regime. Google doesn't want to see users waiting for a website to load.
Slow website loading speed is one of the many reasons why visitors leave your website / cart without buying anything.
If you are running an ecommerce site, keep a check on website's loading time. It could cost you badly. It's evident that the longer your website takes to load, the higher the chances of lower conversion rate, high bounce rate and so on.
Experts say that 2-3 second of website loading time is idea. Anything above 3 seconds could lead to traffic loss which in return will mean lost revenue.
So what you need to do ensure a fast loading website? Choose a right and authentic web host after a bit of consultation. Additionally, install a good cache plugins to optimize the website further.
Since ecommerce websites contains thousands of associated products, they put massive load on web servers. That eventually affects the website speed. Install an image optimization plugin to compress images in size and speed up website loading.
3. Install SSL Securities:
SSL certificates are indeed very important to all websites, but their inevitability for ecommerce websites is inevitable. SSL is a crucial part of the technical SEO and provides security cover and as well as SEO advantage for the websites.
Visitors are more likely to visit and execute transactions on the ecommerce website that has SSL. SSL guarantees safeguard of private and confidential information being passed through the payment gateways.
With SSL users can use their payment options without worrying about data theft.
4. Managing User Reviews:
User reviews are critical to SEO. If you run an ecommerce website, let users review products and put their honest feedback. Websites owners ignorant to the reviews may damage their website's SEO. Studies say that reviews on the ecommerce website leads to almost 30% growth in just one month.
Enable users to write down their reviews whether negative or positive. From the SEO perspective, it is always a good idea to have user reviews enabled on your site. Additionally, put an effective mechanism manage reviews to keep genuine reviews on the website and weed fake reviews out.
5. Site Design and Redesign:
Your website's design is another important aspect. Many websites focus on merely launching their online store and jotting down strategies to generate revenue. Bigger challenge is, though, to have a proper website site design and redesign scheme. Make sure that the website is responsive and designed for multiple screen size. An ecommerce website should be optimized for SEO and user experience.
In most cases, if design/ redesign of a website are done correctly, you can see up to 75% increase in organic traffic.
---