Matt Cutts, the head of Google's search spam team staged the most happening SEO show in 2012 and 2013. He is the person responsible for spine chilling experience both for the websites and the webmasters in those years. His masterstrokes duo Penguin and Panda updates led to an SEO paradigm shift ever anticipated by the businesses. Now SEO After Penguin is a changed thing. Thanks to Matt. Ever since these updates surfaced a lot has been changed or on the verge of changing. This article binds together a number of activities that altogether are facing the Shift.
What's Truly Dead Post-Penguin
Every time Matt appeared with a new argument, something happened. I don't believe in the term 'risky' as long as I am talking about Google guidelines. Google admits only two scenarios when it comes to their terms. One, an activity that is no more relevant or dead and two, an activity that still holds the key. An activity is called risky if its impact is unknown and for Google these activities have finally lost the ground. Bypassing the Google terms is the clear breach of its guidelines and invitation to Google Penalty. Let me start with a few tricks that are no more in the use or made obsolete by Google.
Article Spinning:
A trick that was in use a few years back and quite popular among the content marketers at that time is finally buried. It was a technique that allowed content marketers to generate 'reproduced' and 'rewritten' versions of an article. Although this trick worked well before panda, it's almost done. Now it has no impact on search rankings at all.
Exact match Anchor Text:
This is another story with no takers after penguin update. I haven't found yet a single site that favors it. On the contrary I can show up hundreds of websites that have been hit by penguin because they relied on this. The takeaway is : Google is no more interested in giving this practice a damn so it would be better to keep away.
Link Buying:
The whole fiasco that Penguin created so far conveyed a stern message to those who still think that links escalate rankings. The old age tradition of bulk link building and link networks have been taken to the task. Websites, still indulged in the link building are on the higher risk of being penalized or permanently banned. Although, Google hasn't made the entire framework of link building outdated yet hardcore link building is no more a way to go.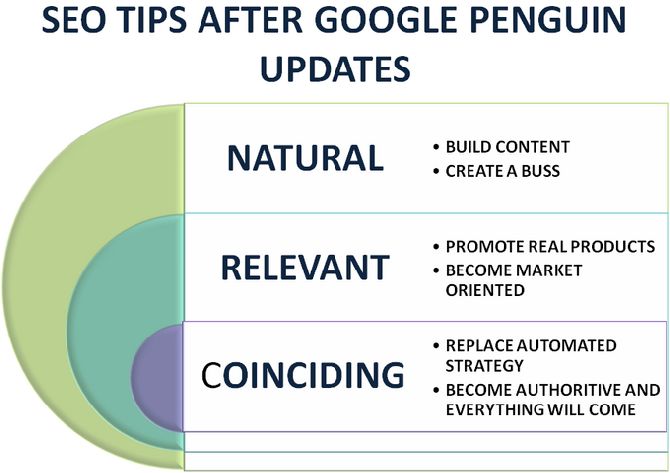 Guest Post For SEO Purpose:
Recently Matt announced the soon arrival of the next Google update to hammer low quality guest posting and manipulative infographic. If your guest blogging initiatives aren't offering value to your readers and seem merely a manipulative link building technique, you would be under the Google hammer. In his stern message to the webmasters Matt iterated that if they are using gust blogs as a link acquisition tool in 2014, they must stop.
It's Now All About The Content Marketing
The death of link building has set an entire new and enhanced content marketing framework to improve and optimize website for the end user experience. The only thing that will work in the days to come is the content a website contains. Redefined content marketing strategies adopted by sites like Facebook, YouTube and Amazon are the new trends to be adopted. Improvised content marketing initiatives comprisea few new and proven tactics that act upon engagement, mutual communication and value proposition. These tactics work the best in the coordination with new outreach techniques for the marketers focusing business relationships. These outreach techniques include working with industry influencers, interviewing experts and taking interviews on podcasts.

Tarun Gupta, CEO of Brainpulse Technologies, is a prolific author and digital marketing specialist. His insightful writings span SEO, content marketing, social media strategy, and email campaigns, offering invaluable expertise to businesses worldwide. Tarun's contributions continue to shape the digital marketing landscape, guiding success in multiple niches.
---