Facebook has always been serious about the security measures to be taken to make Facebook experience breach-proof. The social network has announced the roll out of Security Checkup tool to focus on the security of user accounts.
The tool will let users utilize the security controls available to them in Facebook. The controls already do exist in Facebook, but either users are unaware of or they buried under under several security and privacy tabs of Facebook. Now the tool will pop-up those features when required.
The security checkup tool gives users three respective options to perform security checks before pursuing further. The first step asks users to sign-out of devices they have not used for some time or may have stopped using.
The second step acts as Login Alerts Feature which notifies users if someone else tries to log in their account. The feature triggers notifications as an email or a regular notification if your Facebook account is logged in from any unknown device. The third step gives some tips to users as to how they can create a unbreakable password.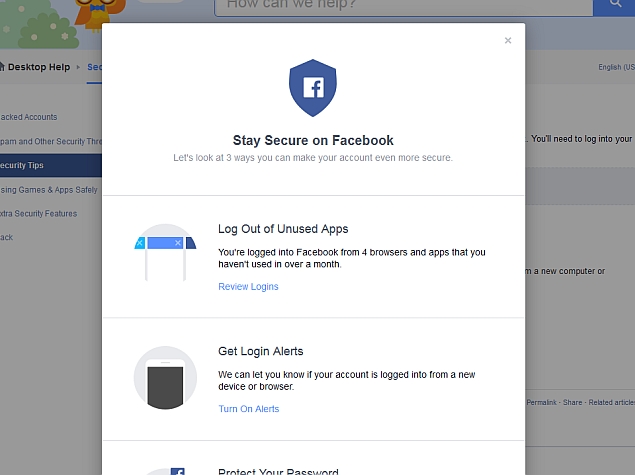 Melissa Luu-Van, Product Manager, Facebook writes on the company blog post:
"We recommend not using your Facebook password anywhere else online, never sharing it with anyone, and avoiding common words that may be easy to guess."
The Security Checkup Tool is now available globally for desktop users and will be rolled out for mobile version of Facebook soon. Within a week, people would start seeing the reminder for Security Checkup on top of the News Feed.
---