Incorporating social media in your marketing initiative and business operations is an important thing indeed to consider. It helps you to explore new business opportunities and diverse success spectrum. I believe that you folks are quite familiar with the mainstream social networks like Facebook, Twitter and Pinterest and their superlative use in Social Media Marketing initiatives. Ever since these social networks have invaded the floor, its role in the branding and business promotion became evident. It is true that you need a precise and perfect social media plan to crack the social world but in the meanwhile you can't even ignore the risks attached to it in terms of negative reputation. In this comprehensive illustration, I am going to focus on the relationship between reputation management and social media and the manner in which social networks can reduce the impact of your negative reputation online.
Social Media and Online Reputation : An Overview
I won't question the contribution that social media does add in the business promotion but on a number of occasions I feel worried due to its adverse impacts. The proportion of the risks involved is quite high with these in comparison to the traditional media. With millions of potential users on-board, a negative mention takes almost no time to spread across. The mention could be a big blow on your online reputation and a tough call on your business potential if you own one.
A comment specially negative in nature could be grabbed and sent around the internet in a single mouse click. That is why, you should be very careful while designing a social media marketing campaign for your online or offline business. It is very important to grow your social networks in order to establish good reputation across the World Wide Web. I am listing below some of the strategies in an order that help you to build a promising online reputation in long run.
Listening to Conversations.
Establishing Share of Voice.
Setting Goals/Benchmarks.
Searching Bloggers and Communities.
Identifying Influencers.
Developing a Content Strategy.
Creating and Delivering the Content.
Engaging and Facilitating Conversations.
Measuring Results.
Online Reputation Management With Social Media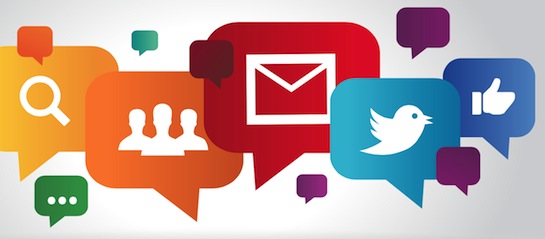 Once you have developed a massive user base, this is the right time to tackle your negative reputation online. Experts in the social media marketing management domain suggest a number of very important measures that help to curb negative mentions across the internet. An essential Online Reputation Management Service comprises and suggests numerous steps in order to manage the things and put them in the order.
Develop A Social Media Reputation Plan:
An organization should set up a professional social media plan for the organization in the very same manner it does with finance, accounts and management departments. Social media requires a foolproof and overall business plan in place. The plan beholds the scenario in which an organization should move ahead with the social media thing and tackle it properly. I will however distinguish that a plan for personal profile is entirely different from one meant for the corporate profile. A good SMM plan covers various aspects of the online reputation management (ORM ) such as :
Who will lead the ORM initiative ?
How it will be promoted ?
How it will be monitored ?
Designate A Lead Or Outsource The Campaign:
Since, this is a specialized form of media, only an expert in the vertical can extract nectar out of it. You can either hire an individual to lead the team or can assign this responsibility to an outside SMM Services Company. Both the alternatives are quite feasible as per organizational norms and budgetary constraints. Anyone who is being authenticated for the task should be trained according to the company training manuals to ensure the best results.
Constitute A Crisis Management Team:
If your company's reputation goes negative due to certain negative mentions online, you need to respond quickly with an intensive thought process. Prepare a crisis management team under the leadership of an Digital Marketing Services Expert. Train and educate every team member about the social media and its intrinsic mechanism. It will help them to understand the basic idea about how this crisis should be handled and what are the measures to take up in order to accomplish it.
Monitor Your Online Reputation:
Among all the strategies, this is one among the most important tasks a company should take care of. Your social media marketing should monitor comments posted on your website, Facebook page and other platforms closely. There are plenty of platforms beyond Facebook and Twitter where your online reputation can hurt by your competitors. It doesn't however very tough to handle as numerous effective online tools are available to lessen the impact. Google alert is such a tool that helps you tracking the mentions of your company name, brand or a service, whenever it comes online.
Build A Positive Presence:
You may start bringing the heat down as soon you find it approaching. When you find the first instance of negative mention, respond to your audience with patience. You might get benefit of the doubt if convey your side with logical interpretations. If there is something really wrong with your service and offerings, apologize for the mistake and ensure the best customer service in the future. In addition, you may also request and encourage your loyal customers to write testimonials in support of your service. It will even help you in Search Engine Reputation Management as well. You can effectively deal with the reputation crisis if you have good brand image among your potential buyers.
Respond Immediately:
Communication is the key in any negotiation and when it mingles with social media, it gains lightening fast speed indeed. Response time matters the most in the reputation management process. Let's understand it with an instance of Facebook Marketing. As soon as a buyer or a potential customers posts a complaint on your Facebook page or your social media manager tells you about a negative mention on any one of your marketing channels, respond immediately. Post a response against the complaint and explain the situation to the customers and apologize if necessary. Transparency is a crucial part of an engagement process and you must adhere to this.
A clear and precise social media strategy takes the best route only if you add some of the most innovative social media management tools to it. Tools like Google Analytics allow business organizations evaluate and scrutinize the various social statistics and measure the results to check if more efforts need to be put in the place to manage the reputation online.

Tarun Gupta, CEO of Brainpulse Technologies, is a prolific author and digital marketing specialist. His insightful writings span SEO, content marketing, social media strategy, and email campaigns, offering invaluable expertise to businesses worldwide. Tarun's contributions continue to shape the digital marketing landscape, guiding success in multiple niches.
---