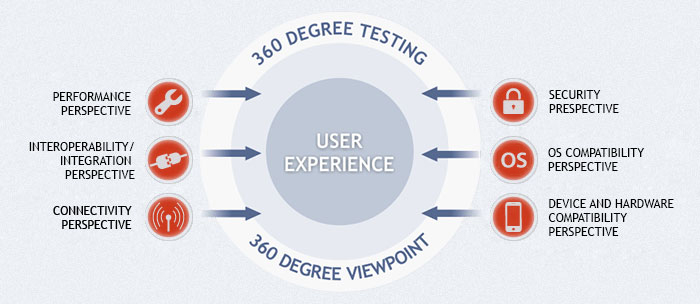 By 2014, the number of the mobile users will be multiplied manifold in comparison to the users who use other computing devices such as laptop and desktop. This evident craze of Smartphones is now visible with Google Play and Apple Store housing half a million apps and even more to entice and pause their audience at their own platform. Across the verticals, organizations are trying the best mobile applications to increase revenue and improve user experience. To get the deal done they associate with service providers who deal in Mobile Apps Development and help them to compete the mobility curve. But things are not as colorful as you think of.
Challenges That Need To Be Resolved
The initial phase of mobile app development faces a number of development challenges to be sorted out in adherence to your IT investments as a priority. Every individual mobile user has his own list of expectations with a particular application. The assertion goes same with the business apps as well. Business owners think of a mobile app in different dimensions. They need to sort out below listed primary challenges using proven Development Methodology during mobile application development.
Operational Efficiency and Cost Reduction
Increased Productivity and Sales
Security and Compliance
Business Strategy Flexibility
Being an emerging platform, the nature of mobile app development is quite different from the apps meant for the tablets. There are a number of questions that reflect in the developer's mind while developing the apps. These include concerns on the device, screen, user experience and data synchronization. Until you have a solid plan to uncover these concerns, you can't end up with an application as per expectations.
Offering Convincing User Experience :
Let's start with the primary challenge to develop an application suitable for every device irrespective of the screen size and resolution. This is quite important for user experience the top most priority when development is done in a cross-platform scenario. Better user experience can only be ensured if applications are designed accurately for all device resolutions and orientation. When I am talking about the real time user experience, it is important to add that an application should contain simplicity and clarity above all the attributes in order to ensure maximum user experience.
Choosing The Right Mobile Apps Development Tools:
Choosing right design methodologyand development technology is another important concern for the developers who work in this spectrum. When a development methodology undergoes through cross-platform environment, there is always a need of standard tools and technologies to handle project management, project testing and reporting. Before starting the app development whether iPhone app development or Blackberry apps, make sure that the tools have provision for designing, testing and reporting. In the same manner the mobile development team should include the experts with massive knowledge of the technologies.
Handling Key Security Issues:
Addressing security concerns are another challenge, mobile website designing experts need to be taken care of. If experts are to be believed, mobile devices are quite vulnerable in nature. During the Windows mobile phone app development, developers must inherent various security capabilities to the mobile apps. There should be certain tools that ensure complete encryption for sensitive data and backup mechanism for data restore.
Other Challenges In The Spectrum
The above listed are a few factors that need to be fixed during the development but there exist other challenges as well that a mobile developer undertakes to resolve. These challenges include:
API Management
Application Analytics
Data Access
Feedback Mechanism
Testing And User Experience
A proven and well-defined mobile apps development strategy is the only way to overcome these challenges. Dedicated web developers can do this by optimizing their development and app testing efforts for the target platform. This will lead to the better deployment of the applications and the best returns on the investment.
---