A few weeks ago, search engine land reported about a new possible feature Campaign Groups to be added to Google Adwords. Webmasters claimed the the feature was being rolled out slowly and quietly. Now, Google has made the official announcement on release of Campaign Groups feature.
The feature will let advertisers and PPC management experts group campaigns with common targets to monitor performance against those goals. The feature can be accessed from the left sidebar in AdWords
Setting up the feature is simple, and advertisers can set up multiple Groups with distinct targets. Once campaigns are added to the groups, advertisers can choose to monitor performance based on either clicks or conversions goals and set specific targets for metrics such as spend, total clicks or conversions, and average CPC or CPA.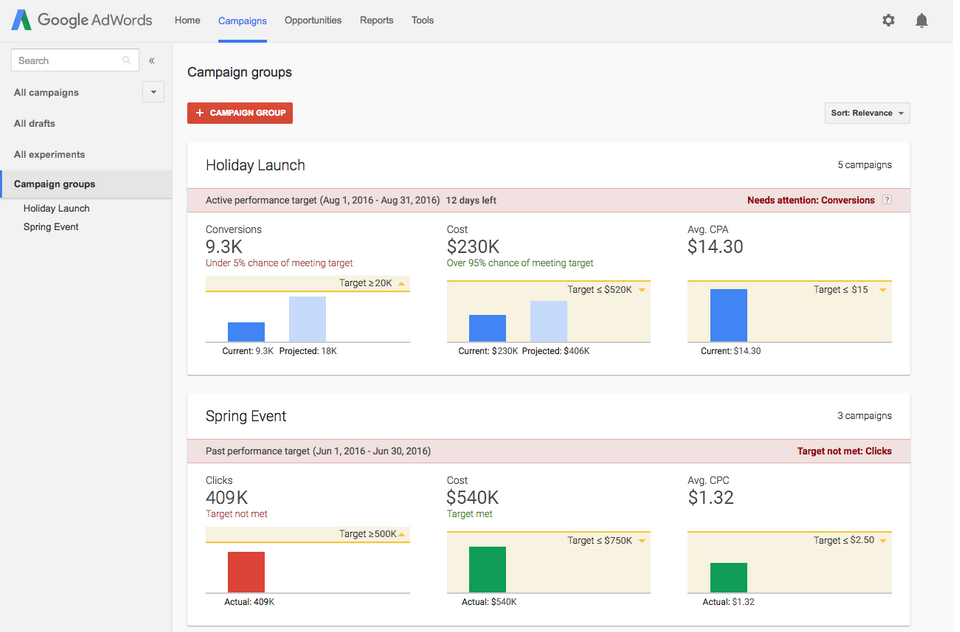 Campaign Groups feature will enable advertisers to group all their Google ad campaigns including search, shopping, display and YouTube all into one campaign. This makes PPC management easier to track and improve. Notably, the feature is not meant to help you optimize your campaigns, but just an evaluation tool for advertisers.

Tarun Gupta, CEO of Brainpulse Technologies, is a prolific author and digital marketing specialist. His insightful writings span SEO, content marketing, social media strategy, and email campaigns, offering invaluable expertise to businesses worldwide. Tarun's contributions continue to shape the digital marketing landscape, guiding success in multiple niches.
---