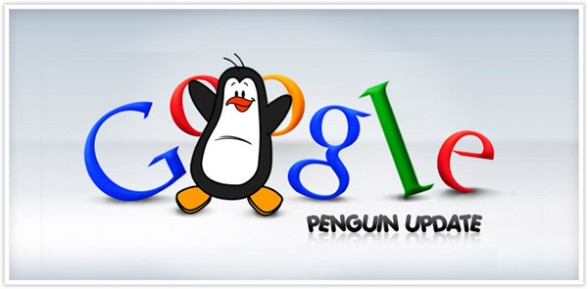 Ever since Google's Penguin 2.0 update rolled out, webmasters left with no option but to ensure a huge paradigm shift in their conventional off-page and on-page optimization strategies. The kick turned even massive with the launch of Penguin 2.1. Using Penguin as a brutal force, Google launched a manhunt to nab those who frequently do webspam and spamming to manipulate search results. The algorithm made it loud and clear that the core of search engine optimization has to be changed at a greater extent.Google finally conveyed it to the webmasters that they have to distinguish between a good and bad thing and put on the table the stuff Google bots and spiders are looking for.
In his recent educational video on Penguin update, Tarun Gupta, MD, BrainPulse Technologies covered Penguin update as a whole and put focus on the buzz that Penguin created so far. All he asserted in the video was the essence of a complete set of Google Panda and Penguin compatible SEO services, company offers to its clientèle." The excerpt below is an uncut text version of what he said in the video.
Excerpts of Penguin 2.1 Update Video :
About Penguin 2.0
"Penguin 2.0 happened somewhere in April 2013 and hit approximately 3% of search queries. In the same row, Google rolled out Penguin 2.1 in October 2013 to address webspam on a different yet stringent note. Penguin 2.0 was all about off-page optimization and links pointing towards your website. It made a clear distinction between good links and bad links and focused precisely on the website's home page."
About Penguin 2.1
"On the contrary, Penguin 2.1 wrapped sub-pages and sections of the websites as well. It led to a severe downfall in the ranking of the websites with deep linking. Google has taken them to the task and penalized them. October update was a big blow to the webmasters in a manner that they have never anticipated before. Not only their own website but also their clients' websites were thrown out of the SERPs"
Transition in Off-page Optimization:
"Google algorithms pushed webmasters to re-think on their conventional and age-old off-page optimization strategies. If we recall off-page strategies five years back, they were nothing but a basket of black-hat techniques to trick Google into ranking websites higher. These black hat strategies piled up heavy spam that Google is now trying to fix with Penguin 2.1 To put the things in order, Google has been consistently upgrading its algorithms. Penguin and panda are just the instances since other updates as well are waiting their turn to hit the platform."
Idea Of Good Link And Bad Link:
"Another key issue that Google addressed with Penguin 2.1 was the distinction between good links and bad links. From a search engine's perspective, good links are those links that support content (also called natural links) and bad links are those that generated to support the content (also called unnatural links). Good links are the editorial links obtained by creating a great piece of content and sharing it further on the web using social networks, subscribers base and RSS feeds."
How To Comply With Google Penguin 2.1 Standards:
"Penguin 2.1 hits back at self-generated links secured from low PR article directories. The primary idea to be in compliance with Penguin 2.1 is quite simple. All you need to do is to produce informative content of great quality that may create connect with your targeted audience. A good piece of content always gets link back."
This video is the part of our educational series introduced to make webmasters informed about the newest trends post-penguin in search engine optimization and digital marketing.

Tarun Gupta, CEO of Brainpulse Technologies, is a prolific author and digital marketing specialist. His insightful writings span SEO, content marketing, social media strategy, and email campaigns, offering invaluable expertise to businesses worldwide. Tarun's contributions continue to shape the digital marketing landscape, guiding success in multiple niches.
---