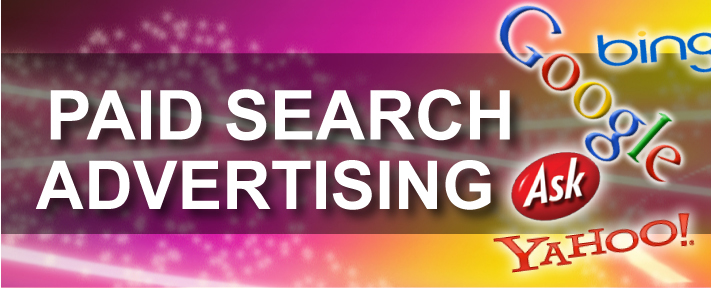 As digital marketing grew bigger in 2015, paid search or PPC was also thrived manifold. I have expected sharp growth in PPC advertising long back and in 2015 I witnessed the same. Be it Yahoo's solid re-appearance to the PPC fore, Google AdWord's 15th anniversary or Bing's bang with promising revenue forecast, the signs were promising.
After clinching search deal with Microsoft, Yahoo also announced the receipt of regulator approval that would allow them to display Google search ads on Yahoo properties. These historical agreements made the year incredible for paid search marketers.
Let's pick some major shifts in the paid search happened this outgoing year.
Search Engines Observed The Major Transition:
A lot had happened this year from search engine perspective as well. Google, the search giant entered into third-quarter of the year as a new entity of brand new conglomerate Alphabet. From the very beginning, Alphabet declared mobile search a key driver for strong growth. There was a time when company went in a deep shocker seeing YouTube TrueView clicks behind the declining CPCs.
.

Microsoft, another tech giant announced that Bing Ads contributed around $1 billion to the company's bottom line. Microsoft's flagship Windows 10 led to a 29 pc growth in the company's revenue.
Another search Juggernaut Bing said that company is all in on search and pointed integrations into key Microsoft products like Windows 10 and syndication deals with AdMarketplace, Gumtree.com.
Yahoo too emerged as a big player in the year and lately agencies started showing the faith in the company. Yahoo CEO Marissa Mayer reiterated :
"Mobile search continues to be a critical area of investment for us" on the company's third-quarter earnings call. Despite the encouraging mentions by the top boss, Yahoo couldn't come out of the skepticism and might spin off the company's core business in sometime.
Mobile Apps To Manage Paid Search:
In 2015, app install ad market also grew at considerable pace. Both Google AdWords and Bing Ads launched their apps. Companies had no way out but to listen to the PPC managers' wish lists who demanded these app since long. Google got its Android app for AdWords in March, Bing Ads followed up in April with an app for iOS. In September, Bing ads released its Android app. In addition to it, Google also announced sign-ups for its iOS app beta recently this year.
Audience Targeting:
This year search has received series of updates that brought several key features to audience targeting. These updates made search as special and crucial as display search. In June this year, retargeting lists for Search Ads got access to Google Analytics. It allowed the use of some dimensions for building lists of users who clicked on an AdWords ad based on the Google Analytics cookie rather than the AdWords cookie.
In October this year, Google introduced customer match to AdWords. The feature, already available to Facebook and Twitter, where customer match lets advertisers upload their email lists for ad targeting. Google opened up customer targeting on search, YouTube and Gmail.
New Ad Copies With Extension Snippets:
Search engines have constantly been testing new ad copies to improve click-through rates. This year, this new way led to the ads served with ever more extensions and snippets — even if advertisers don't set them up themselves. After almost one year of Callout extensions debut Google added Dynamic Callout Extensions to automatically pull information about the business and products from a website into text ads.

Tarun Gupta, CEO of Brainpulse Technologies, is a prolific author and digital marketing specialist. His insightful writings span SEO, content marketing, social media strategy, and email campaigns, offering invaluable expertise to businesses worldwide. Tarun's contributions continue to shape the digital marketing landscape, guiding success in multiple niches.
---