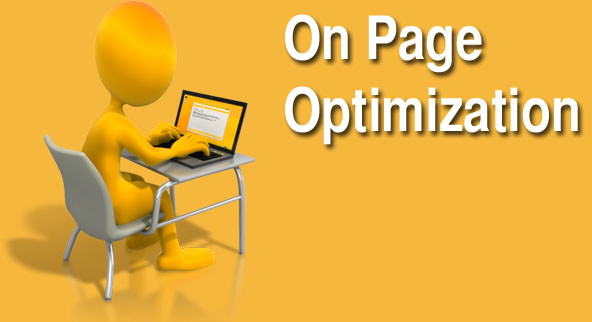 On page optimization factors are directly related to the structure and the content of the website and it is about the techniques that make your web pages more search engine friendly. It is essential to gather enough information regarding on page optimization to assist you to build a strong foundation for a successful SEO campaign.
On page optimization is a term that describes the necessary changes made on a site to increase its presence online. This includes a lot of things from designing to optimizing a site. It means a lot more than just keyword density and putting the right words in the headings. It is a complicated part of SEO optimization that helps the site to get their desired rankings through their keywords. On page optimization is something that can give an extra boost to your website in the SERPs. The most important thing about on page SEO is providing good and relevant content to the visitors who share it with their friends by means of social book marking, blogs and even emails.
There are various techniques for on page optimization that are greatly considered during the search engine evaluation process. The factors are not restricted to title tags, keyword density, headers; Meta tags etc but the structure of links of the website also plays a vital role. Search engine optimization is done to make the site look natural and display valuable information to the visitors. On page optimization is said to be the oxygen of SEO process and can be done with little efforts. All you need to do is to pay attention to the keywords, concentrate on the needs of the users, seek new content and rework on it to fit the search engines.
Few Steps for Better On Page Optimization
Keyword analysis:

Keyword search is an important part of an SEO campaign and the ranking of the site depends on the best keywords chosen. For this you can hire services of an SEO professional. They are able to identify the right keywords that will attract the search engine spiders and help to get a better ranking.

Quality and updated content:

Fresh and interesting content is always useful to attract the visitors and providing relevant and genuine information is an impressive way to get back the visitors again and again.

Anchor text:

They are click able texts that points to a particular website. They play a vital role in getting the higher ranks with all the major search engines.

Title tags:

They enable the search engines to understand what your website is all about. Placing your main keywords or phrases into your title tag can help you attain a better ranking.

Use of keywords in the Domain name:

While optimizing your website, it is better to keep in mind that using the selected keywords in the domain name is the initial and vital step in creating a website. The domain name should not be too long or too short.
---