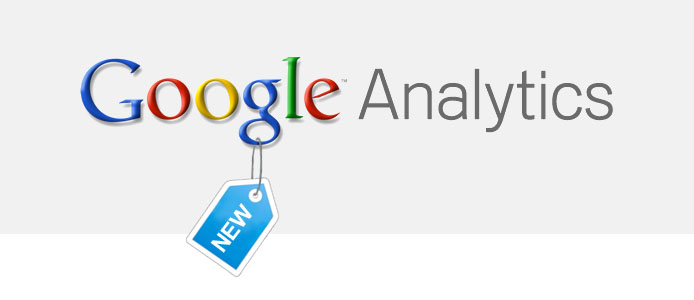 Like every other entrepreneur you access Google analytics to make decisions after analyzing user behavior and other decisive statistics important to your business. To make your data manipulation more precise and far sighted, Google adds additional features to its Google analytics tool over time. Find below the list of a few additions that Google made to the Google Analytics recently.
New Google Analytics Reports
The new look Google analytics replaced its existing tabs 'Traffic Sources' and 'Content' with two new entrants namely Acquisition and Behavior. The new acquisition section contains two new views: Overview and Channels. The Overview report displays a comprehensive Analytics data for your social, organic and media channels. The report helps you to gather an idea of:
Which channels influence more visitors
Which channels engage more visitors
Which channels convert more visitors into actual customers
On the contrary, 'Channels' report displays a detailed view of visitor acquisition on a per-channel basis. This new acquisition report that helps webmasters to define the channel groupings so that they can track different sources or media in a customized group.
New Analytics ABC Reporting
Analytics ABC is quite a significant change Google analytics observed so far. This is a particularly new report format proposed by the Google. The format groups data based on parameters like acquisition, user behavior and conversions. The report helps you to read out the information about the acquisition of new visitors on your website, how they behave or act on your website and how they convert into loyal readers. This analytics ABC report is clearly visible in Overview report, Location, Demographics, New vs. Returning and Landing Pages report. Now you can get in touch with a varied range of conversion data in the summary view of the report.
The All New 'Segments':
The Segments in Google analytics is really fantastic feature both for novice and expert Google Analytics professionals. Using the brand new segment available with a new user interface, webmasters can segment their visitors, do cohort analysis and create varied segment templates. Users may also create their own segments here or import a few already done and stored in the Google Analytics gallery.
New Demographic Data:
By including new demographic dataset in Google analytics, Google finally acted on the request webmasters were constantly making. The data collected from third-party cookies are now easily available to the new Demographic report for further analysis and decision making. Now webmasters can access crucial information about their audience's gender, age and interests without any hassle. They can now do a lot of things using new demographic data:
Improve your re-marketing campaigns in Google AdWords
Analyze A/B tests
Use Content Experiments from within Google Analytics
New Tag Manager Auto-Event Tracking:
The newly added Auto event tracking in tag manager makes is easier to measure calls to action or clicks on ads. Now you need not to worry about annoying HTML and Javascript codes to execute a setup. Google Tag Manager allows you to manage various tracking codes from a single point. Unlike other Analytics tools, following are the tracking codes you can now easily manage use Auto-Event tracking:
Google Analytics tracking code
Re-marketing tracking pixels
AdWords Conversion Tracking
Facebook Conversion Tracking
Analytics Academy:
Apart from the above changes, Google analytics has introduced several improved educational resources for the webmasters with the name Analytics Academy. It acts as a resource hub for the marketers and business owners who want to learn and grasp the principles of Google analytics and improve their business results.

Tarun Gupta, CEO of Brainpulse Technologies, is a prolific author and digital marketing specialist. His insightful writings span SEO, content marketing, social media strategy, and email campaigns, offering invaluable expertise to businesses worldwide. Tarun's contributions continue to shape the digital marketing landscape, guiding success in multiple niches.
---