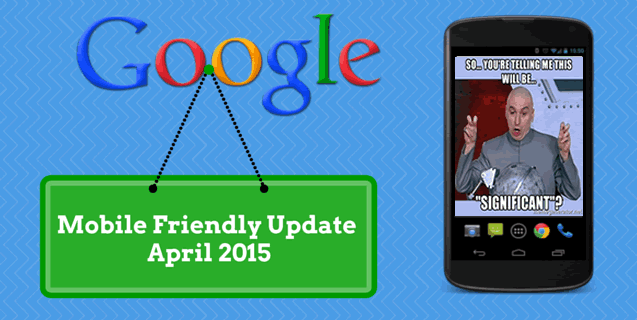 Google's Mobile Friendly Algorithm is up now and webmasters are waiting to see the changes in their rankings. Search Engine Land's Barry Schwartz in his blog post reveled some interesting facts that he noticed just a day after the mobile-friendly update went live.
No Big Changes In Rankings So Far
Barry writes that he searched through all the metrics from large data companies and discussed the event in webmaster forums, But didn't see any evidence of a change at all yesterday.
Google already made it clear that it might take a week or more to finish the roll out. The changes in mobile search results might appear thereafter.
Barry, in his blog, quotes two companies to whom he contacted. They were Search Metrics and SEO Clarity. The company Search Metrics said that there were slight changes in the mobile search results but not so big. Both the companies told Barry to wait for the results as they were running a process to analyze their data deeply.
Barry however added that for a handful of queries, he noticed the change in the search rankings. He checked the queries on his iPhone. He shared that Moz dropping from position one to position two, since Moz is not a mobile friendly site currently. (See the screenshot)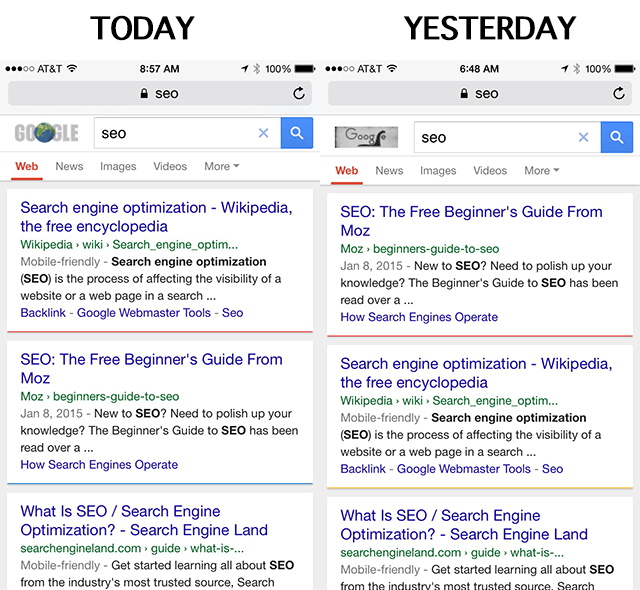 SEO Clarity's Ryan Heuser said:
1.7% difference in ranking domains between desktop and mobile versus the previous few days.
This is just an instance. Beyond this, webmasters have hardly notice any changes yet. We need to wait for some time to see the ranking shift in entirety. So far, Wikipedia is the winner with a full-fledged mobile-friendly site in place.
---