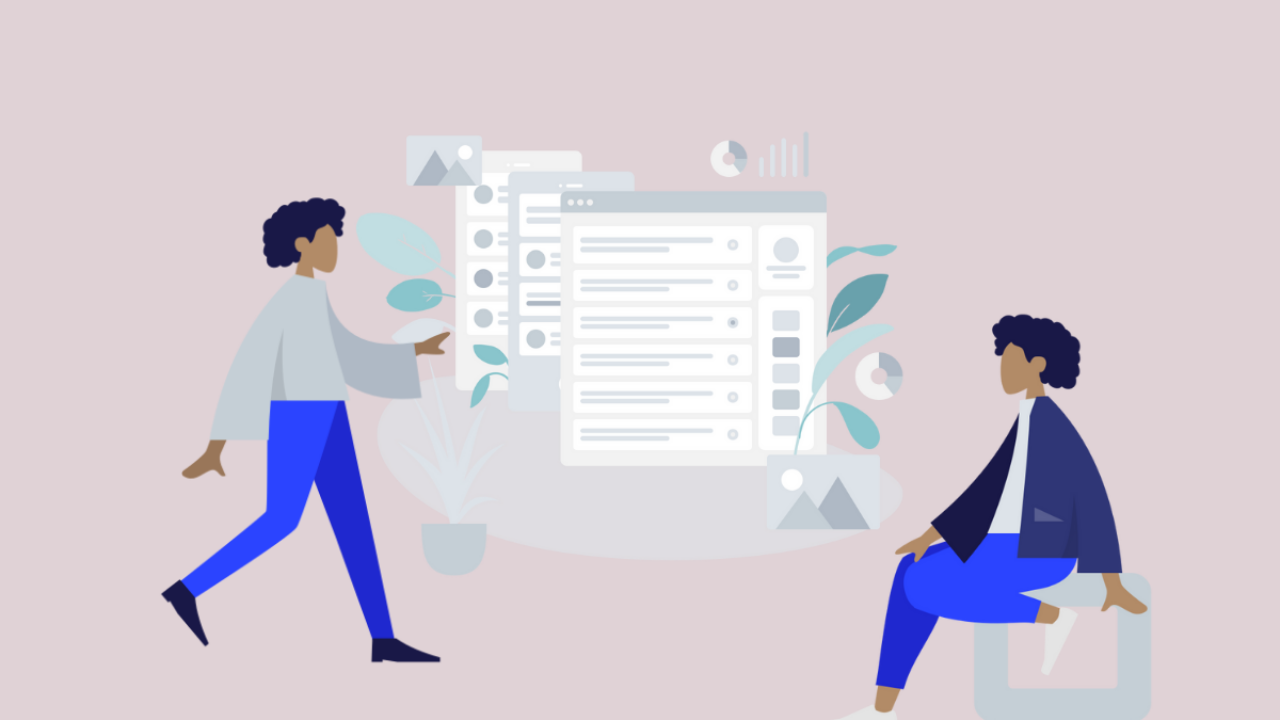 Designing a well-optimized landing page is a hard nut to crack. To accomplish the task, you have to put in your best efforts. It's essential to have a great landing page if you want to convert your visitors into paying customers.
It will always be a great practice if your page is delivering the same experience your visitors are looking for. These pages are called landing pages. Before diving into more about the basics of landing page optimization, let's understand what a landing page is all about.
What is a landing page?
In terms of digital marketing, a landing page is a web page where a visitor lands first when he or she visits the site. This is the page where the visitor has been sent after clicking on a Google search result, or after clicking on links available at several locations such as paid media banners, email links, and social media posts.
An ideal landing page has several elements in place, especially a clear call to action(CTA). The CTA helps brands to accomplish certain objectives such as capturing leads, generating sales, increasing sign-ups, and driving content downloads.
Different Elements of a Landing Page
Each element of a landing page should be optimized well so that its layout, copy, and design must offer a consistent user experience. A well-optimized landing page shows overall relevancy to the specific target audience, which eventually turns into high conversion rates and better performance.
The Copy
The landing page should have a compelling content copy that inspires customers to take desired actions. The copy should be written in a manner so that it can address the customer's main pain points. While writing the content, use a standard format for sub-headlines and obtain a clear layout to make it easy to read.
The content copy should be clear and conversational
The content must convey a single objective
The content must have real examples taken from real brands
The Call to Action
As stated already, the call to action is the most important element of a landing page. Always create a strong and compelling call to action that is visible and stands out in the copy and design.
When creating a CTA button, the best practice is to use contrasting colors that surround the CTA button. The idea is to distinguish the button from other elements. To make sure that the button is visible and distinguished, try using different patterns, layouts, proportions, and sizes.
Trust Indicators
Trust indicators are the elements that help brands build trust and earn loyalty. To increase brand loyalty and trust, include positive testimonials, reviews, and successful case studies in your website copy.
Certificates earned, tools being used, and associations can also be added to strengthen the social proof. Using trust indicators in your content copy will boost the brand credibility and help the potential buyers. Eventually, authentic social proof on your landing page can influence your brand reach.
Key Landing Page Optimization Strategies
Unless you have a clear and concise landing page optimization strategy, it would be difficult to achieve your goals. Though there are no hard and fast rules for the optimization, here are some tested rules that would surely work.
Know your target audience
Knowing your target audience is very important if you want to create a landing page that converts. Before planning and launching your landing page, you should ask yourselves the following questions:
The target audience you are looking at
If your offer interests them
What are their pain points?
How do you solve those pain points?

If you understand your target audience and their unique needs, you can easily customize the messaging you have to convey. If you have already used analytics to analyze the visitor data, you can discover valuable insights about your audience. The software helps to unearth several metrics including age, gender, in-market segments, and categories of the audience.

Determine the business goals

What you're expecting from the landing page is an important aspect while designing the page. Once you defined the objective, stick to it to create an amazing lading page. Moreover, don't focus on more than one objective at a time.

It will help you skip distractions.

The idea is to offer a convenient and clutter-free navigation process to the users so that they can reach their goals prominently. Whether the goal is to buy a service or signup for the newsletter.

Test and Optimize the page

Optimization doesn't impact the landing page performance unless it's tested. A/B testing is a great methodology for optimizing your landing page since guesswork doesn't always deliver the best estimation of page effectiveness.

Conduct regular tests to check page headlines, page copy, page length, structure and element positioning, etc. It will enable you to analyze the overall page design. Testing is a continuous process and gives a solid boost to your landing page conversion optimization process.

---