It seems webmasters' wait for a full fledged Google penguin update is finally over. They had waited to see it happen since October 2015 when Penguin 3.0 rolled out. I am not sure if Penguin 4.0 is here but massive chatters around the SEO community on possible are sending signals.
Last week, possibly on Friday, SEOs started voicing that Google is testing various ranking changes. That fueled the rumors of possible update. However, Google didn't respond in the favor, thus, we couldn't confirm the news that Penguin was officially released.
There are serious discussions going on at WebmasterWorld and BlackHatWorld threads on the topic. Same sort of debates are running on Twitter and Google+ as well.They eventually indicate that some sort of update is being tested from Google.
Here are quick bites from the community discussions that ignited the rumor of possible Google Penguin update 4.0 . (Inputs: Search Engine Roundtable )

Seeing significant positive changes here on the east coast for long time penguin hit sites.

I am seeing a large increase in traffic on a squeaky clean USA site that has been around for a couple years. There are three links the site acquired throughout this time, and Google traffic changes to it is a good indicator of non-penguin updates for me. The industry the site is in is also clean with no spammers I know of in it. If what Google is doing is penguin, I would not expect any of the sites in this industry to move.

this is not (only) Penguin, but imho a refresh or update of the core algo.

I've also got some positive movements. Looks like a big update rolling out.

I am guessing this is a test run of the real-time Penguin that's supposed to be released this month.

I still see nothing happening but the normal fluctuations, i am monitoring a lot of sites right now, but nothing going on here.
Screen shots taken from automated ranking tools are suggesting the same.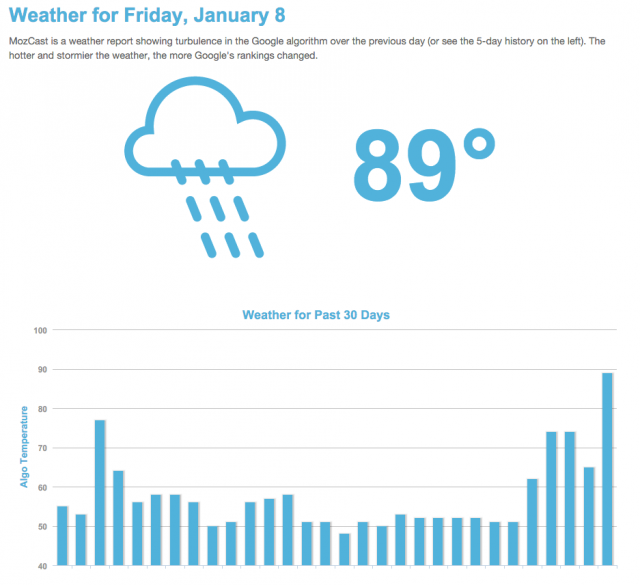 Though, I can't comment on accuracy of the chatter, I' m sure Google is testing something big, very big. Let the Google confirm if it's speculation, a refresh or a full fledged Penguin update.

Tarun Gupta, CEO of Brainpulse Technologies, is a prolific author and digital marketing specialist. His insightful writings span SEO, content marketing, social media strategy, and email campaigns, offering invaluable expertise to businesses worldwide. Tarun's contributions continue to shape the digital marketing landscape, guiding success in multiple niches.
---