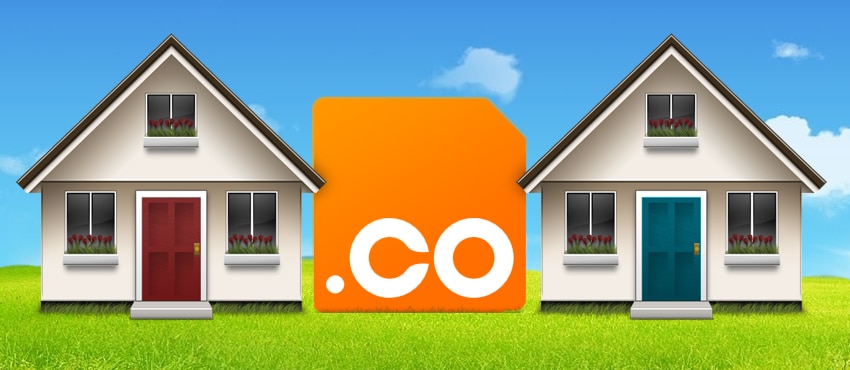 .CO domain has recently acquired international targeting acclamation by the search engine giant Google. From the Columbia, .CO has arrived to the international platform and started to grip the people with huge possibilities and excellent opportunities all across the world.
Finally its official. The .Co domain is emerged as the big winner among all available TLDs. Since its very inception in 2010, .CO is being portrayed as a stiff competitor to most popular .Com domain. Before moving on Google's take on .Co, lets move with some brief about it. This domain basically traverse from Columbia somewhere around 2001 however it wasn't recognized as an international domain till January 2010.
Till the time, this domain didn't reflect in international searches but was commonly found in the searches in Columbia region. Now the search engine giant has finally changed its stand on .CO and finally enabled international targeting for all .CO domains and offered a big breather for domain registration companies.
International Targeting :
The World Wide Web has over 200 different domain TLDs which are country codes for specific regions. For instance, .in is the TLD for India and .Uk acts as TLD for United Kingdom. Among all available domain TLDs, some are specifically meant to target internationally, that simply means that irrespective of the region, these domains appear in any search result. If observing technically .Co is the Columbian country code but later Google has acclaimed it as an international domain name due to the the huge response from the users and its ability to target those contents that have international recognition.
Google assures that .Co will rank in very appropriate manner if the contents are based on global targets. Google specifies it by enabling Geo-targeting options in Google Webmaster Tools. A number of speculations are also on high.
Users have shown reluctance to have a domain with .Co since they aren't sure about the search prominence of this domain in the search engines. However huge masses are now interested to have one for their upcoming online ventures on this domain as Google ensures the credibility of this domain and extends the trust of its augmentation ion times to come.
With the international targeting mechanism, Google infuses his optimization strategies in order to make this domain highly competitive and popular among domain registration companies.
The .CO Domain registration rush :
At the very moment when Google has announced this TLD a global extension, the owners of these domains became the happier persons as they can now have the equal presence and common prominence in all the search engines and irrespective of the country or region. Since the inception, this domain has made a potential reach among the Online business owners.
The Google changeover finally has taken the shape and the entire world is getting crazier about the new and probably the most popular entrant on the scene.

Tarun Gupta, CEO of Brainpulse Technologies, is a prolific author and digital marketing specialist. His insightful writings span SEO, content marketing, social media strategy, and email campaigns, offering invaluable expertise to businesses worldwide. Tarun's contributions continue to shape the digital marketing landscape, guiding success in multiple niches.
---