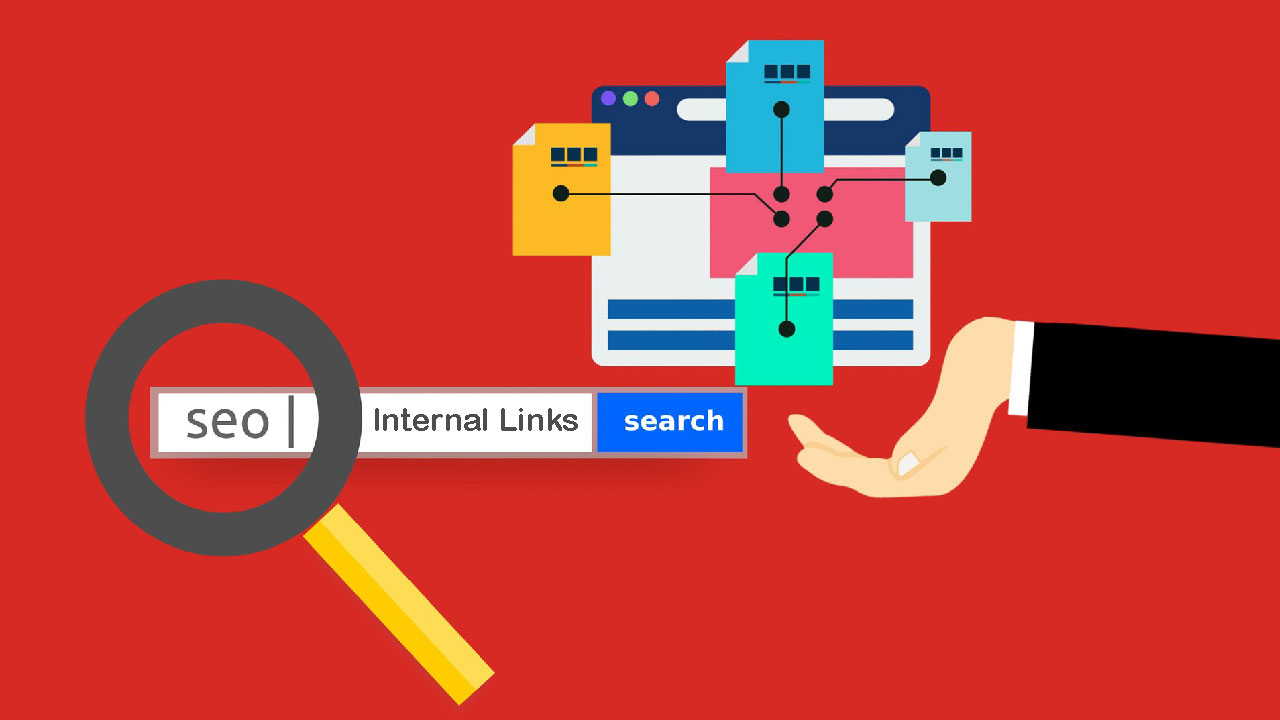 Merely creating an internal linking structure for your website won't bring the SEO impact. It works well when rightly aligned with other important ranking signals such as website UX, Content quality, and indexing, etc. Proper interlinking can bring in tons of benefits for your website.
Internal Linking for SEO: Key Elements to Consider
From getting link value to improving conversion opportunities, the internal linking structure is an important consideration for your website. The article covers a few of the important factors that help brands boost website SEO from internal link structure.
User Experience:
Your users are the real asset to your website. If they feel good, your website presence will grow. Google considers user experience an important usability and ranking signal.
User experience falls flat if your website is filled with low-quality content, too many ads above the fold, or disruptive interstitials. It annoys users and forces them to go back to SERPs and find a better website than yours.
A website offering a positive user experience can secure higher places in organic rankings as compared to one that fails to do so. It's deemed that websites that manage to offer excellent user experience care about their end customer. Search engines have so far tweaked their real-time algorithms include user- experience as an essential ranking signal.
Content is possibly an excellent way to stay your readers engaged and happy. Eventually, if your content successfully navigates a user journey that ends with a sales or potential transaction, you can get even more satisfied and delighted customers.
Link Value:
Internal linking is as valuable as external backlinks. As in the case of backlinks where link juice is passed to a domain, in internal linking link value passes from page to page within a website. To cash on internal linking for maximum SEO value, your website must have streamlined navigation.
Don't focus on passing link juice to every page on your website, instead, focus on spreading link value to the most important pages. These pages may be top-level topic pages or a silo of content. How your internal links flow depends on how you have structured your content and how you want to pass link juice.
Link Context and Hierarchy:
It's not mandatory to keep your best content on the first or second-level page of your website. Instead, develop a mechanism to organize the content around topics.
Check which pages of the website should be on top-level and which pages may be taken down deeper in the hierarchy. It helps marketers to split the content into topics and topics-within-topics on the website. This will ultimately help your website ranking in broad top-level keywords and long-tail keywords for your content.
Ordering content in a hierarchy is crucial both for search engines and users. Structuring can give your content context and relevance. Organized content can also facilitate users with logical content navigation.
Unique and Quality Content:
For websites, quality content is always the king. They help brands build a strong brand foundation to ensure a quality user experience. Allowing users to navigate through content is the essence of internal
linking. But the problem occurs if the content is duplicate or redundant. It can hit your internal linking strategy hard. Search engines are witty enough to find duplicate content and you too can introduce ways to weed out duplicate content issues within your website.
In some industry verticals like eCommerce, duplicate content may have a valid reason to exist. eCommerce portals have a lot of common content. They have similar product categories with products carrying the same or identical product descriptions. It's almost impossible to write a unique description for a single product available across hundreds of e-commerce websites.
Still, you can customize the content as much as possible. Find out the areas where you have duplicate content issues. It's difficult to remove every instance of similar content. Yet you can use tools to ascertain the level of duplicate content issues within your website.
Crawling & Indexing Issues:
Unless the entire navigation schema of your website is indexed and registered with the crawlers, your efforts will go in vain. Make sure that all primary and sub-navigation are crawlable.
The idea should be to ensure that the search engines can see all of your content and get through the depth of content. It helps crawlers to understand the linking association between the pages.
If crawlers fail to properly crawl or index website top-level and primary navigation, it becomes difficult for websites to rank higher on specific keywords. Lack of focus on crawling prevents websites from getting spiders to certain pages.
Conclusion:
Search engines tend to tweak their algorithm over time. There are many reasons behind this including changing website design trends, user
behavior, and search engine priorities, etc.
What seems to be the persistent element is the internal linking structure and factors affecting it. To get the best results out of the website's internal linking, a brand must have an impeccable UX, a controlled flow of link value, and the right content context and hierarchy.

Tarun Gupta, CEO of Brainpulse Technologies, is a prolific author and digital marketing specialist. His insightful writings span SEO, content marketing, social media strategy, and email campaigns, offering invaluable expertise to businesses worldwide. Tarun's contributions continue to shape the digital marketing landscape, guiding success in multiple niches.
---