After Penguin 4.0 roll out on 23rd September, it's time for recoveries. After almost a week of ruckus, SEOs are finally coming out with their own versions of how the algorithm impacted the results. SERoundtable reports that there was minimal impact seen by the SEO community after the recoveries processed. As Penguin penalty reversals started and will continue for the next few days, the reversals and recoveries would be there.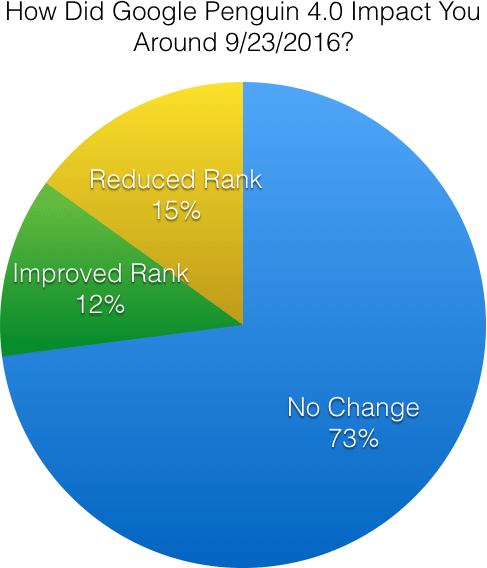 SERoundtable conducted a poll and asked SEOs if they saw any changes to their rankings specifically around the September 23rd date. The poll ended up with interesting results. Among 600 people who responded to the poll, 73% said they saw no changes, only 12% said they saw an improvement and 15% said they saw ranking drop.
As recoveries are being made and could take a while to get finished, we can expect more positive changes in rankings.
---