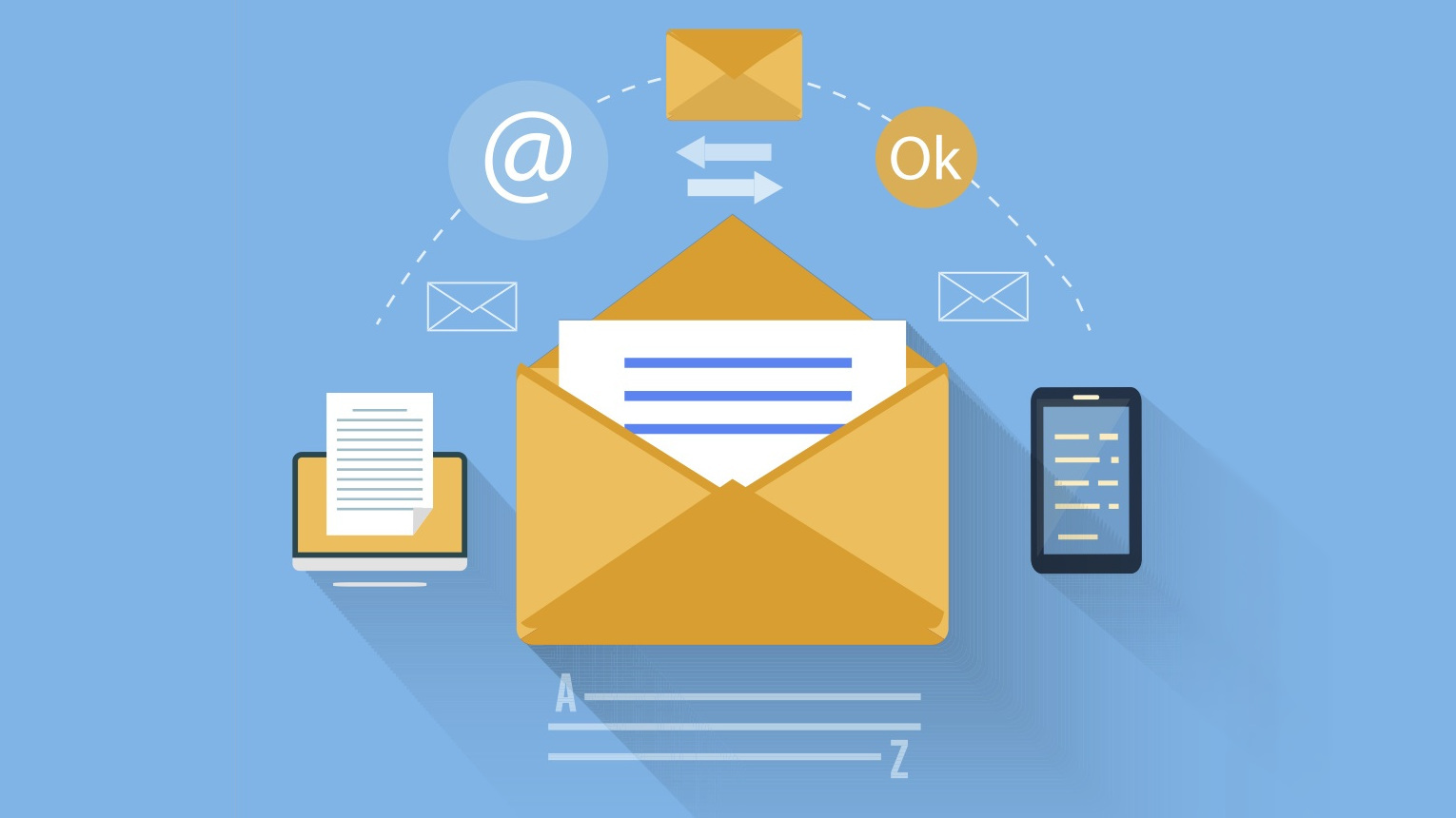 Email Marketing is evolving as the most efficient and cost effective marketing tool. Companies across the global sphere are putting their best efforts to reap maximum profits out of their investment. Interestingly, most of the organizations, if not all, don't have a plan in place to measure ROI. Even the latest benchmark report asserts that 59% of marketers answered "no" when asked if they have a proper plan to measure their email marketing ROI.
Email Marketing ROI Goals:
Organizations should stand clear of their email marketing goals. They must know where their email-marketing results stand today, and if improvements are required to improvise existing email marketing campaigns. Measuring the status of running email campaigns isn't hard. All you need to asses if the goals set are achieved. Like you, most of the marketers define certain goals to achieve at the end of an email-marketing campaign. They may be to:
Generate more qualified leads
Boost online sales revenue
Double the downloads of a specific white paper
Increase the number of webinar participants
Drive more visitors to the company website
Add new subscribers to email newsletter
These are the standard goals that I have seen companies played for. Obviously, these are the vague goals, thus, should be defined more precisely to zoom out the key matrices. For instance, looking for more qualified leads could be a generalized goal, instead, you may set the eye at 15% up in qualified leads. You may likewise replace other goals stated above with a precise one.
Key Drivers of Email Marketing ROI:
From scheduling a campaign to its delivery to the end user, email-marketing ROI depends upon number of factors. The following diagram depicts the funnel with the factors deciding ROI in an order:
List Quality Of Prospects:

The list you choose to begin your email marketing campaign decides the fate of your campaign. The quality and authenticity of that list determines new subscribers and minimize attrition caused by inactivity, bounces, unsubscribes, and spam complaints. List quality has direct impact on your ROI.

Open Rates:

The metric defines the number of total recipients who opened an email at least once. Once email campaign is sent, people open your mail and read the message. Believe it or not, open rates are directly proportional to the returns on the investment.

Click Through Rates:

The click-through rate is the percentage of subscribers who click on a call-to-action and ended up on your landing page. Once recipients receive the mail, they open and engage into it further if content is good and they want to reach to the landing page for further information.

Conversion Rates:

The landing page conversion rate is measured by taking into the note the percentage of subscribers who take desired call to action on your designated landing page. Conversion tends to be the final goal of an email marketing campaign. Conversion could be anything like white paper download, purchase, subscription or filling out a form.
How To Leverage The Sales Funnel ROI?
So, how come you can optimize your email marketing funnel for maximum returns on investment. Here are the steps that might help you:
Keep a permission based, high quality e-mail list:

Among other key steps required to achieve high ROI, having a high-quality permission based list is the pertinent one. Your campaign success very much depends upon the quality and authenticity of the list being used in the campaign. To ensure a list healthy and growing, you put your list through Email validation techniques. Here are the ways you can do it:

Have an opt-in process for your list. Ask your audience to subscribe your list, and tell them to confirm this from their email. This is called double opt-in.
If you opt for Email data mining techniques, ensure the method is tested and organized for manual and automated processes.
Don't add pre-checked boxes with subscription form as they can be deemed a forced attempt to subscribe
Include an unsubscribe option to allow people leave your subscription whenever they want
Remove bad email addresses and bounces from your email list.
Find the people who haven't opened your email since long. Send them engaging mails and offers to get them back to your list.
Use social media , ppc, direct mailing to grow your list.
Plan methods to maintain subscriber interest list and reduce list attrition

Optimize Your Email Open Rates:

More the people open your email, more will be the engagement and conversion. See the points below, how can you do this:

Write engaging, factual and concise subject that binds the audience. Make sure that message is relevant to your subscribers.
'From' field is also very important to your email newsletter. You must pick a value for the field that resonates with your subscriber base.
Fix schedule and frequency of the mails. It isn't good to bombard your audience with messages. Annoyed audience may throw your mails to trash. .
Choose the best time of the day to send the email. You can have the idea by analyzing previous campaigns and the way audience reacted.
Go for a responsive email newsletter, to let your email open equally well regardless of the devices being used.
Deliver the content with the newsletter that interests your subscribers.
How To Drive Click Through Rates?
Eventually, click-through rates of an email determine the success of the email campaign. Until you secure a strong click-through rate, your conversion prospects will suffer. There are ways that help digital marketing firms improve their campaign click-through rates:
Keep checking your offers for the best value. Run A/B split testing to determine what really resonates with your audience.
Ensure that the mailer contains enough information so your subscribers understand your offering and how it gives value to your audience.
Place call-to-action buttons adequately inside the mailer. Test the placements of your call-to-action as per your goals.
Avoid cluttering email newsletter with too many call-to-action buttons.
It's always a great idea to have a mobile-friendly version of your emails to let users access it easily on their mobile devices.
9 Tips to Maximize Email Marketing ROI-
At the end of the funnel, comes the conversion metric that tells if the results achieved are one that you wanted. If you are selling products or offering services, high conversion rate is something you desperately require. There are ways you can raise the conversion opportunities of your email marketing campaign.
Have a clear call-to-action button, bigger one is the better one. It should be big enough so that audience couldn't miss it.
Make sure you have a dedicated landing page that a person reach to when he clicks to a call-to-action button.
Navigating people to your website home page is always a bad idea. The reason being is that once he lands up to your website he would need to explore the required information.
Keep your landing-pages consistent and at par to the brand message you're delivering via the email campaign.
Building trust on the landing page is also inevitable to the conversion. To get this done, include certifications, awards, and testimonials on it from satisfied customers.
Test as many versions of the landing page possible. It helps to continually optimize your landing page for better conversion.
Other variables that impact your overall email campaign are subject line, day and time of day sent, offers, design elements, optimize them as well as per
1. Spend Time On Your Subject Line
Your email subject line is the soul of your email content and heart of an email marketing campaign. If it fails, everything fails. Unless you input a catchy and compelling subject line, it won't touch your audience. The subject of your email should be purely in line with the business / product you own. Different brands use subject lines differently. Irrespective of the business or service you offer, your subject line should be able to compel people open the email. Here is a list of the best words to use in subject lines.
2. Segment Your List Properly
Each of your customers is a distinct entity. Their needs are different. Thus, you can't send out the same email to every customer in your list. Imagine sending an email to a doctor and asking him to buy your CRM software. This is where segmentation helps. A list might have people from different age groups, professions and demographics. Filter the list and segment people as per different attributes.
Now start sending emails separately to the people in the list. Integrate analytics to track how your customer base responds to your messages. In this way you can plan your campaign better and can deliver the right message to the right people. Segment your list by product or service type, interest, geography and age or date of last purchase etc.
3. Give Your Message a Personal Touch
Segmenting the data first and then validating it with a data validation tool opens up a set of new opportunities for marketers. Data segmentation helps you to personalize your email campaigns. Customers have become more vigilant now. They're now more specific about what they receive and what they read. Consumers today tend to receive information that is relevant and personalized for them. With a segmented list, you can address the person with his/her first name in the subject line or you can even refer a previous purchase the person has made.
This personalization will make that person feel valued. If he feels that warmth, he will more likely to be one who take the action called for in the email.
4.Use Clear Call-To-Action
A call-to-action is another important component of your email. It dictates users what to do next. Call-To-Action can be of different types. Whether you want your users to download your newsletter or want them to go to the checkout page for payment, your CTA should clearly indicate that. It's really disappointing to see mails without CTAs or with confusing CTAs. Ambiguous call-to-action, not only annoys users, but hurts your business too. After receiving your email, if recipients fail to figure what to do next and how, your CTA is not a good CTA.
5. Perform A/B Testing
Though, you're ready with your email, don't send until you've tested it through A/B testing. This is the quickest way to find what works best and what doesn't throughout your email marketing campaign. You should perform A/B tests with subject lines, email headlines, body copy, CTAs and email content. I'll however recommend you test one component at a time and keep other variations in content minor. This will ensure accuracy in the test results.
6. Offer High Value Deals
In order to increase the conversion rates of e-mail marketing campaigns, you must offer your potential clients very high quality and trustworthy deals. While promoting a product, need not consider its monetary benefits from very first instance but you must emphasize on the product quality and service reliability. Every time a user uses the product, he comes out with either positive or negative feedback. Its now your responsibility to convert negative approach into a positive on and this is only be possible by monitoring the product quality and services with sheer importance.
7. Measure Your Mailing List
Offline conversion software is also very helpful in computing the conversion rate of your email marketing campaign. They accurately measure the conversion rate of your potential business prospects via proven e-mail validation techniques. Go through a routine check for your mailing list to confirm whether all the email addresses are still working. If a good number of email ids are not in working order, it could be a fine reason for reduction in the conversion rates.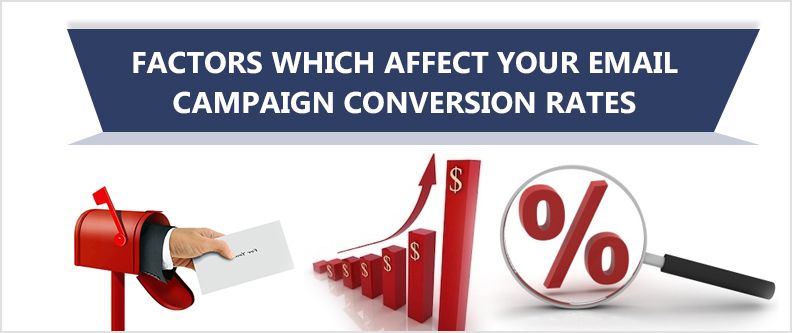 8. Adjustments And Expansions
Market adjustments and market expansions are two best strategies you need to look at, to witness a considerable boom in your campaigns conversion rates. Market adjustment is a process where your need to manage existing products with current customer group and those who are new to the segment. However, when it comes to introducing an entirely new product range for new market segment, you have to deal with new locations and different age-groups. In both the scenarios, a careful planning on customer retention can lead towards good campaign conversion rates.
9. Think Beyond Blatant Sales Pitch
For getting the best customer retention, you should greet your customers with some gifts or offers occasionally. Every time when a subscriber gets a gift, he reads your mails and visits your sites more, since he gets an impression of closeness and trust within. Be clear and concise while explaining your product to your customers. Instead of quoting simple things about your product and services, put forceful and special sentences along with a perfect e-mailer design to describe and characterize your product to customers for achieving best conversion rates.
Tips to Maximize Email Marketing ROI: The Conclusion
The above illustration makes it clear that several factors throughout an email-marketing campaign are responsible for revenue. They are namely List size, List growth, Inactive users, Growth of inactive users, Open rates, Click-through rates and Conversion rates. This was the funnel that we chose to make realistic improvements to key email campaign variables, that helped us to optimize email-marketing funnel of most of our prestigious clients.

Tarun Gupta, CEO of Brainpulse Technologies, is a prolific author and digital marketing specialist. His insightful writings span SEO, content marketing, social media strategy, and email campaigns, offering invaluable expertise to businesses worldwide. Tarun's contributions continue to shape the digital marketing landscape, guiding success in multiple niches.
---