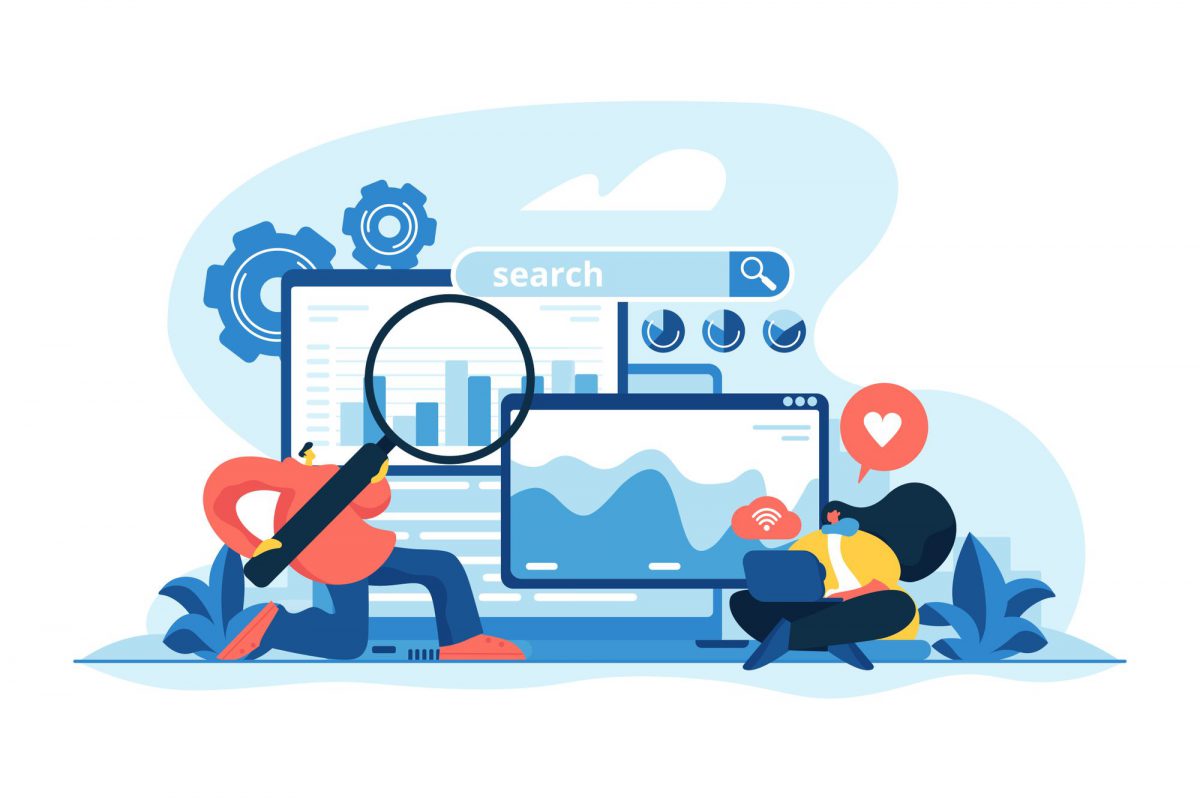 Even for local businesses, the goal of SEO is to rank in all major search engines. Search engine optimization is the most effective way to bring your business in front of your potential customers.
In addition to organic search results, your local business must appear prominently in other results too such as Google Maps, organic, Featured Snippets, images, and video search.
How to Perform Small Business SEO in the Right Way?
Small businesses face challenges in terms of SEO that are equally complex and hard-hitting. It may include stiff competition from similar businesses, big brands, and startups. Other challenges that need immediate attention are the lack of budget and the unavailability of teams working on small business SEO.
This article captures a few very important small business SEO elements that will help you align your business objectives to drive more search traffic.
Understand Your Audience
Before even starting your SEO activities, try to identify who your target audience is. It's futile to waste money, effort, and resources on targeting the wrong people. Devote efforts to find how people search. It's always a good thing to know who you're trying to reach and how you can address their pain points.
Fix Technical SEO Issues
You may have a nice business website packed with great graphics, colors, and typography. However, onsite technical issues can impact your website's online visibility, organic ranking, and traffic. Thus, It's recommended not to begin with an SEO or content marketing campaign unless your on-site technical issues are fixed. They build the foundation for your website, so need to be in the good shape.
Some of the common technical issues that need immediate attention are website speed, duplicate content, and broken links.
Optimize Website Pages
Website optimization isn't only optimizing individual pages based on target keywords. Instead, the more important is to write well-planned, engaged, and value-driven content.
The content should have keywords strategically placed throughout the content. The keywords should be organically placed by adding targeted keywords appropriately on your website.
Other on-page elements that should be optimized well include the page's title tags and subheadings, images and videos, meta descriptions, and internal links.
Optimize Google My Business Profile
The Google business profile is integral to any local SEO strategy. The creation of the GMB profile is easy to update. Its impact on small businesses is overwhelming.
With Google My Business profile, merchants provide all the essential information about their business. Based on the information, your potential customers make decisions such as making calls, getting driving directions, or ordering online.
Start with claiming and verifying your Google business listing. Try to fill all the essential fields. You should also include photos and videos in the listing to enhance its visibility. Check the right category that is relevant to your business. To create more user engagement, create questions and answers to allow people to ask questions about your services.
Analyze Your Competition
When your business is catering to customers in local areas, you have to look at your competition differently. When analyzing the competition, list the top ten of your immediate competitors. Use the best competition analysis tools like SEMRush or Ahref to unleash the hidden potential of your competitors and find the following:
Websites that are ranking for your keywords
The number of indexed pages they have
How their website is structured
How powerful their backlink profile is
If a competitor's website is faring than yours in terms of page speed
Get Backlinks from Local Websites
Backlinks are important when it comes to gaining visibility and improving rankings. It eventually translates into new customers and more sales. Discover the linking opportunities with local businesses operating in your areas.
These businesses should be relevant to yours. When building links, the focus should be on link quality rather than frequency. The more links you get for your local business, the more value you can create for your brand.
Request Business Reviews
Positive local reviews for your business can skyrocket your local search rankings. Local reviews are now a crucial ranking factor for small local businesses.
With reviews, you can ask your customers to drop honest feedback for the product(s) they bought or services they subscribed. Reviews directly impact your conversion. There are several platforms available where you can organize and manage a review campaign. Moreover, you can request customers to leave reviews on online review sites.
But getting reviews on your website isn't enough unless you respond to them. If a customer leaves a comment or review on your local listing, make sure you respond, too.
Your response will be visible to the person behind the question and other local searchers too. Even if the reviews are negative, try to connect with those customers as well. It will show that you care for them.
Run Both Organic and Paid Campaigns
Organic search is the best way to gain sustainable rankings and traffic. However, when you want to generate instant leads to grow your business, you can go for paid search.
Therefore, when you move forward to run an local SEO campaign, set aside a budget for paid campaigns. It will help you ensure a steady flow of organic traffic.
Conclusion:
The points I have covered can accelerate your small business if you have just started. Even if the list of things to do seems overwhelming, the important thing is to just get started. To push things faster, utilize local SEO tools that can increase efficiency at scale.

Tarun Gupta, CEO of Brainpulse Technologies, is a prolific author and digital marketing specialist. His insightful writings span SEO, content marketing, social media strategy, and email campaigns, offering invaluable expertise to businesses worldwide. Tarun's contributions continue to shape the digital marketing landscape, guiding success in multiple niches.
---