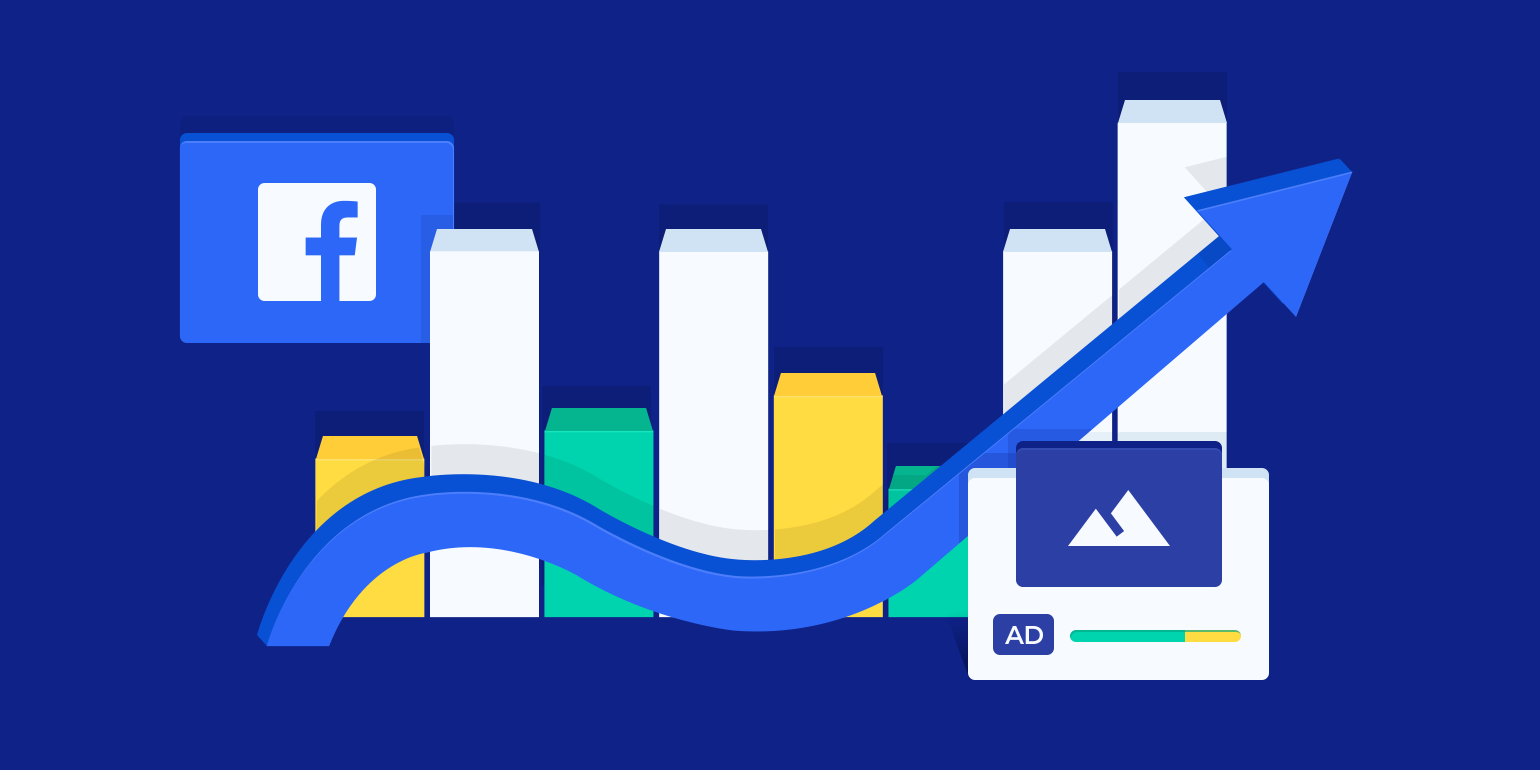 You may have spent good budget on Facebook ad management, but does that amount able to generate leads and sales. A Facebook ad campaign can only be successful if advertisers design ads and ad structure as per their recipients. If you think that your Facebook ads are not able to deliver discreet results, you should organize your campaign strategy with scratch.
12 Steps to Manage Facebook Ad Campaigns
For naive advertisers, it's bit daunting to increase ad conversion rates without increasing ad budget. But there are certain ways in which you can improve the Facebook ad management performance without having a hole in the pocket.
I hardly believe that you are reading this because you want to launch your brand new Facebook business page. I am dead sure you already have one and willing further to play deep with Facebook ads under the Facebook Marketing Services in order to explore wide horizons.
1. Create A Facebook Page
Needn't to say if you want to run a successful Facebook ad campaign, you must create a solid Facebook Business Page. There might a number of strategies you could adopt while creating the page. Although the article is not inclined to explain all this, you must ensure that your page compete all the norms of a standard Facebook page and sustains enough capacity to draw visitors' attention.
2. Asses The Customer's Worth
A deep analysis about how much a new customer worth to you would be the next step in the ad campaign management. This is a very analytical step and if you find it tough to evaluate there is an easy way to do so. You can go through an extensive SMM Methodology track a comprehensive user base first before launching the campaign.
To Find out how every individual customer contributes to your business and what is the average time frame for which a customer retains your company. You should also measure how much it costs to attract each customer.
3. Target those who follow your niche
For any specific kind of ad-campaign, your target audience is really significant. To see your ad-campaigns deliver better, pick the followers of specific brands in the same niche. It helps when you try to pitch the same customer base as other well-known businesses. This could be really helpful if you do not know much about audience's age, likes, job titles, etc. To get even better results, you can go ahead with separate campaigns in order to create a more personalized and engaging message.
4. Create Custom Audience :
Rather pushing ads to the masses, keep them limited to the audience known to you. You could call them 'custom audience'. Targeting custom audience tenders straight benefit as you display ads to the people who already know you and have touch points with your brand.
This is quite an interesting phenomenon with pay-per-click management campaigns. You can directly custom audience, a CSV file of your customer database or list. If you send campaign to the custom list of audience, you will likely have higher conversion rate. This is the most popular way to get your existing customers back to you.
5. Retarget Online Visitors:
It's a great idea to run a Facebook ad campaign using ad-remarketing lists and run ads based on website activity. There are services like 'Adroll' that help marketers to build remarketing lists and run ad campaigns. In business terms, remarketing is a process designed to target and capture those audience who either abandoned the checkout process or left without completing the transaction.
Remarketing is also used to target the audience who visited your website, searched for certain products but left abruptly. Ad-remarketing is extremely effective if you want to launch a new product or offering an existing product that is relevant to a particular visitor.
6. Test Different Versions of The Ads:
Testing multiple versions of an ad helps to find out which ad resonates well with the users. Create several different ads comprising different photos, headlines, and text. When you come to know which ad performs well and may gain traction, put the most of your ad budget towards that specific ad.
7. Test Multiple Images To Find One Better:
Images used in Facebook ads are significant. To get more out of your Facebook ad management campaign, you should test as many images possible. Test images in your ad campaigns in both vertical and horizontal layouts. Use image variations, and you'll be surprised with your results.
8. Use Multivariate Testing To Optimize:
Facebook's ad-buying interface has consistently been a very powerful tool for very sophisticated targeting, deep segmentation and experimentation in Facebook marketing. It's always a better idea to experiment with designs to create ad experiments that you can optimize in real time. Use different campaigns and ad-sets with variation. Perform this experimentation across multiple segments to identify what's really working across your entire audience.
9. Measure Your Current Cost Per Acquisition:
There are a number of terms associated with Facebook ads such as CPC, CPA, and CPM. In case you need to launch one, all you really need to decide which one you would really like to add. Either there are entirely dependent upon the business you have and the outcome you expect. It needs time to analyze which one is more suitable for your needs.
10. Intended Audience You Target:
No Facebook ad can ever yield expected result unless you target a range of intended audiences to target your ads. Facebook does offer an interest targeting feature that helps you to set your ad to display for these audience only. Although there could be hundred and thousands of potential audience are there, you need to visualize which target audience is suitable for your product and site.
11. The Age And Gender Of The Targets:
Since your ad campaign is all about investment and revenue you need to target your audience on the basis of age and gender. Being a responsible SMM Service provider, you need to target specific genders very carefully. You already should have an idea how to measure the audience need and requirements to add value to your ad campaign. Unless you find your product or service complete in every aspect, keep depending on your potential customers.
12. Keep The Budget in Mind:
Being an Digital Marketing Services geek, I understand how important your budget is for any campaign. A Facebook marketing campaign can't be an action at all.
Time and again it has been proved that money is the core of any paid advertising campaign irrespective of its size, capacity and strength. Once you decide whether or not you are able to spend a particular amount, you can use available Facebook's tools to set goal for your budget.
---