Time and again I have said it that the old school SEO is now dead. The traditional SEO that we had been doing since ages won't help you much today. Search engines are constantly adding teeth to their ranking algorithms with timely adjustments to improve the quality of the results served to the searchers.The article covers 8 sure shot points on how to accelerate Your Strategy for guaranteed ranking
A marketer's frenzy for first page ranking and massive visitor traffic is well-known. They work hard with their SEO strategy to sustain their first page ranking. Despite the best a marketer can do they do, there is always a room for improvement.
8 Steps to Accelerate Your SEO Strategy
Nothing beats search being the best source organic traffic on content best websites. Data reveals that organic search resulted in 34.8 percent of site visits in 2017, compared to 25.6 percent from social. A research conducted by Moz suggests that organic search can easily generate 20% more clicks than paid search. That means– SEO is crucial and eminent for your brand success. In this article, will elaborate how a budding brand like yours can take advantage of organic search to boost ranking and CTR.
The article illustrates few key pointers that can help you evaluate and improve your existing SEO strategy. Before diving deeper into how you can significantly improve your SEO process, a basic process evaluation is mandatory.
1. Deep Keyword Research
Success and failure of SEO essentially depends upon the keywords you choose to create a topic. That is why I recommend a great amount of keyword research to identify the words that rightly represent your business. Those are the keywords that your potential customers are actually using to find your business online.
For that purpose, Google Keyword Research tool is the best and the most used tool. You may though consider social media channels like Instagram, Twitter and Facebook to explore more relevant keywords. Social media platforms are the places where customers mention your brand using related hashtags and related keywords in their posts. You can correct your SEO strategy around these hashtags and keywords. In addition to this, you may also utilize long-tail keywords and specific search phrases with modifiers that have high search intent.
2. Extensive Link Audit:
Despite their limitless significance to search rankings, backlinks are a two edge sword. If high authority links can boost your rankings and value, poorly built and spammy links could invite penalties and ranking drops.
Link audit throws glance on key stats related to your website links. It answers key questions such as the source of your backlinks and quality and authority of those links. If you find suspicious and harmful backlinks pointing to your website, you can disavow them with Google. Disavowing links tells Google not to count those links.
A well-devised link building plan complements your content strategy. If you manage to produce beautiful content for your audience, creating links become easier. Quality content automatically attracts more linking opportunities. However, your website needs even more high-quality links from diverse range of domains and links that include your brand or company name and your target keywords. Analyze the type of links your competition has. Create strategy to get those links and more. To get this done, you have to produce high-quality authoritative content so that those websites would be interested in linking to it.
3. Quality Content:
Your website content tops the list of ingredients requires to create an SEO process. Prefer lengthy content over a smaller piece. It's now a proven fact that longer content help readers dive into a topic offer them more value. A content piece is said to be the value adding if it provides searchers the information what they are looking for.
Research says that Google prefers long-form content in SERPs. The average word count of the words on the pages ranks in top 10 comes at 1,800 or more words. If you choose to develop long-form content, you may have an opportunity to optimize the pages with more related keywords.
Re-strategizing your content and social media plan isn't limited to producing lengthy pieces of fancy contents and publishing it on social networks. It's about producing new content and refurbishing the existing content as well. Go back to your existing content and thoroughly analyze them for spelling and grammar. Check if it offers value to the intended audience.
If it lacks at appropriated value add, include additional content and remove vague references. Be vigilant about content flow and internal linking. Make sure that flow of the information is fairly smooth with no obstruction at all to the readers. As you're done with the content, ensure it's distributed on social networks for more authority, trust, inbound links, more website traffic, and brand awareness.
4. Positive Brand Reviews
Brand reviews showcase a brand's credibility. They are considered as a fresh stream of content by search engines. They offer SEO professionals a unique way to build up long-tail keywords with less competition.There are multiple ways you can garner authentic brand reviews. And of course, paid reviews would never be one of them. Team Brainpulse and all its SEO consultants simply reject the idea of paid guest posts.
They appear vague and unauthentic, and can damage your brand's reputation. The best and most convenient ways to get reviews is to ask your customers to leave one. Post-purchase reviews using email can be one of the many ways. Last, but not the least, make it easier for your customers to leave their reviews. It's great if it's a simple one- or two-click process.
5. Visual Content
A customer review with his photograph may throw a right impression on buyers. It can improve checkout percentage by almost 20%. Customers tend to respond more positively to the reviews with the photos of the persons who made them. Visual marketing add more to the users' shopping experience as well. Consider a photo gallery where your products are put on display with photos of buyers who recently bought them. It gives shoppers the confidence to spend on your
product.
6. Website Optimized for Mobile
As world is going mobile, companies are required to focus more on their mobile customers. This is the pre-requisite for business growth since by 2021, 53.9 percent of all online purchases would be taking place via mobile phones. For eCommerce websites and online stores, this is now more than mandatory. They need to serve mobile-optimized content shoppers in order to deliver them a better and seamless shopping experience via smartphone.
You May Also Like : SEO Alert: Google Confirms April 16th Algorithm Update.
On mobile responsive websites, text and images are formatted to load quickly on mobile devices. It's also important to check the length of your copy and headlines to ensure they accommodate a smaller screen without clutter.
7. Optimized Meta Tags
The headlines you use give your readers idea what the topic is all about. Catchy headlines decide whether or not people will click the link. It's therefore mandatory to spend time on creating a compelling headline for longer reader engagement with your content.
8. Audience Engagement
Don't forget to pave ways to engage readers on the page. This you can do by including a call to action that asks your readers to perform certain actions. Google has already said time and again that engaging communities can help you boost your rankings.It indicates that not only your content is worth reading but also enticing people for further interaction. Engaged audience stick on website longer that shows your content is what people are looking for.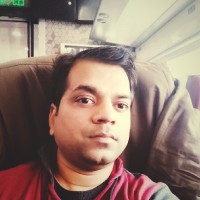 Sumant is an accomplished content marketer with years of experience in producing meticulously researched content in the dynamic world of digital marketing. His deep insights into industry trends, consumer behavior, and emerging technologies have consistently resulted in engaging, informative, and effective content.
---