Google had long been notorious for demoting page ranking if it had content hidden behind tabs, accordions or clicks. But as the search engine is ready to switch to mobile first index, they have come up with an entire new version on tabbed content.
Putting content hidden behind tabs is nothing new for the mobile sites and could be validated for two quick reason.
1.When a mobile website uses a longer amount of text on a mobile page, use of accordion tabs helps a lot. User can collapse sections that can then be expanded further if he want to read more on that particular section.
2.Since it doesn't require as much scrolling, it enhances the user experience at a bigger extent.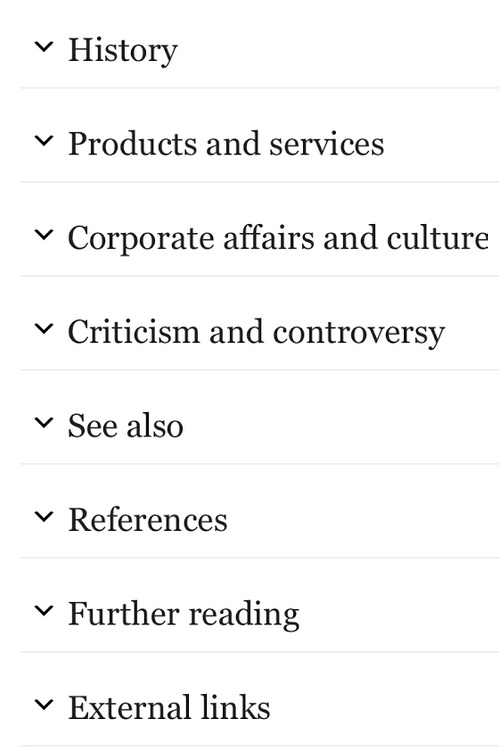 Above is an example from Wikipedia where users can expand any section can to read across the complete text in those sections. Ever since Google hinted roll out of Mobile First Index, webmasters raised their concerns about tabbed content on twitter a few times. In response to the query, Googler Garry Illyes said that there should be no issue with the content being devalued on mobile.
That means, if your mobile website has content hidden for usability reasons, make sure you implemented it correctly. You shouldn't have bothered with that, as the content would rank properly.

Tarun Gupta, CEO of Brainpulse Technologies, is a prolific author and digital marketing specialist. His insightful writings span SEO, content marketing, social media strategy, and email campaigns, offering invaluable expertise to businesses worldwide. Tarun's contributions continue to shape the digital marketing landscape, guiding success in multiple niches.
---