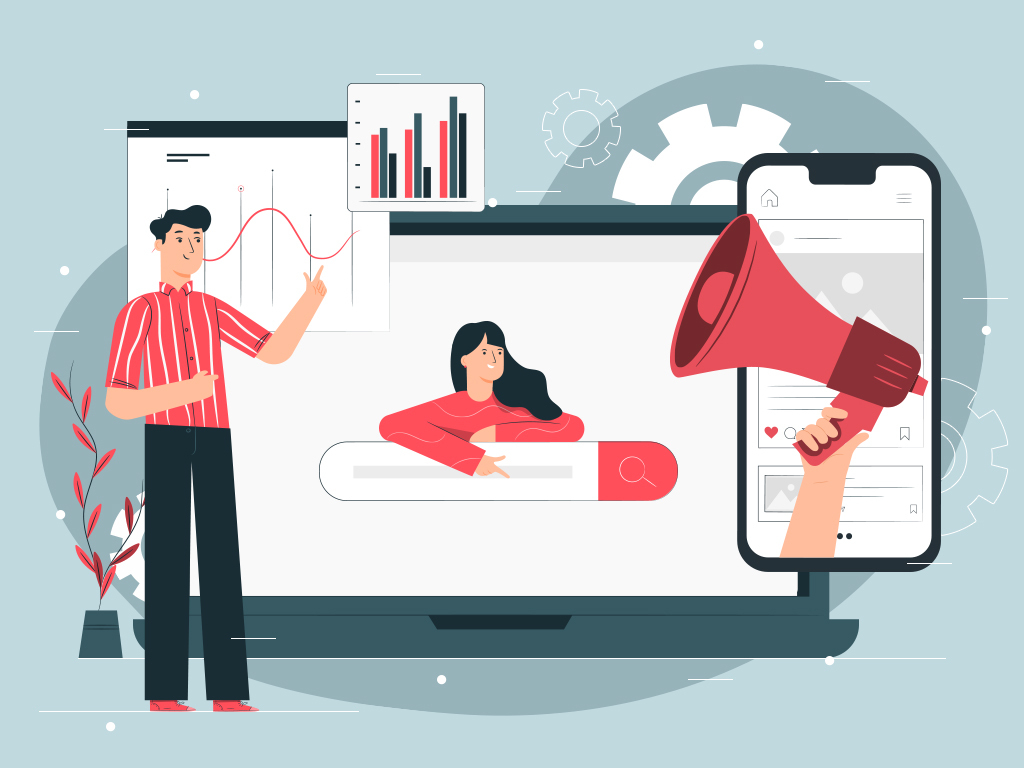 This has been a widely debated topic among social media marketers. And they are still trying to ascertain if social media helps online businesses to grab organic ranking and traffic. Back in 2014, Googler Matt Cutts answered that social signals, such as liking, retweeting, or gaining followers, don't impact or influence SEO rankings.
Generally, social media signals like followers, retweets, and likes are not organic. They are prone to manipulations. Sometimes marketers use paid bots to generate fake followers, likes, and even comments. It's tedious and resource-intensive for Google to track fake profiles and paid social engagements. This is probably the reason why Google doesn't consider social signals a direct ranking factor.
Despite this fact, the search giant doesn't undermine the power of social signals. Though social media doesn't influence the ranking directly, its impact on the factors that affect your rankings is obvious. If used strategically and with a plan, social media platforms can driving great traffic to your website.
How Does Social Media Help to Drive More Traffic?
Social media platforms help in content marketing efforts. Given that, content is the best tool to boost engagement tool Social media helps with content too. Content creation is one of the most valuable ways to increase your SEO rankings. Though organic traffic is the best-known traffic so far, marketers can also use social media to get more audience for their content.
Social media provides a platform to share your content with your followers and receive engagement. Your followers share the content further for more visibility and traction. There are plenty of ways you can use social media platforms to boost your SEO efforts:
Share your content with your audience
Don't keep your content locked to yourself if it's value-adding. Share it on multiple social media platforms to engage readers and drive traffic to your website. It will automatically enhance your SEO efforts since engagement and website traffic are two critical ranking factors.
The quality of your content matters the most. Unless it provides value to readers, it's useless. Therefore, stick to quality over quantity while producing content. A single long-form informational content is far better than a bunch of low-quality content pages. The former has a high potential to engage more readers than the latter. Avoid sharing monotonous and low-quality content.
Make sure that the content you share is fresh, unique, and relevant to your users. Sharing linkable content opens the door for more linking opportunities. Influencers and brands tend to link quality content more often. Backlinks improve your website ranking and increase your domain authority.
Grow Your Loyal Follower Base
Your social media presence can greatly influence your SEO efforts. To enhance your presence, keep your follower base growing. The more followers you have on social media, the more people you get to read your content. Here I am talking about organic followers.
Paid followers or followers created using bots won't bring expected results. These paid followers are considered to be fake users by Google. They can't provide you any SEO advantage you are looking forward to.
Instead of paying to get some random followers or using bots, work to get organic followers by presenting your brand image. Create amazing content that binds the audience and turns them into regular readers. If you manage to entice users with informative and interesting content, they will follow you to keep receiving such content. They will more likely to share this content to allow more people to find your content.
Engage Your Social Audience More
User engagement is an important SEO metric, though not a direct ranking signal. A better user engagement on the website leads to a good user experience. And UX is now an important ranking signal considered by Google. Your content plays a significant role in creating better engagement.
If it's informative, relevant, and adds value to your users, it can easily create a stream of engaged and satisfied users. Whenever you post content on any social media platform, ensure it triggers engagement.
On social media, engagement is measured in form of shares, likes, favorites, pins, retweets, and replies. If your posts are getting more of these engagements, it's an indication that the audience is seeing your content and interacting with it. To boost audience engagement, start creating interactive posts and invite the audience to interact with these posts.
Build brand awareness
Creating brand awareness means reaching out to your intended audience so that they could know about your better. When people know about you, you will start appearing in search results when people conduct branded searches for non-brand keywords.
Building your brand awareness through social media platforms helps you to enhance your business's visibility on search engines. By posting on social media, you expose your brand to a broader audience. A consistent publishing schedule makes your brand more familiar.
Use Hashtags
Hashtags are now integral to all major social media platforms. They help drive massive visitor traffic to your social media pages. This traffic can later navigate to the brand's pages. Using relevant hashtags you'll drive the targeted audience to your content.
Hashtags act like keywords for social media platforms. When users search for relevant information on a given topic, they'll search for hashtags. A user integrates hashtags into the posts. When other users search for topics using the same hashtags, they are sent to social media posts where those hashtags are used.
This way you can attract more interested and engaged readers to your content. Precisely, Hashtags can help you index your content and appear in relevant search results.
---