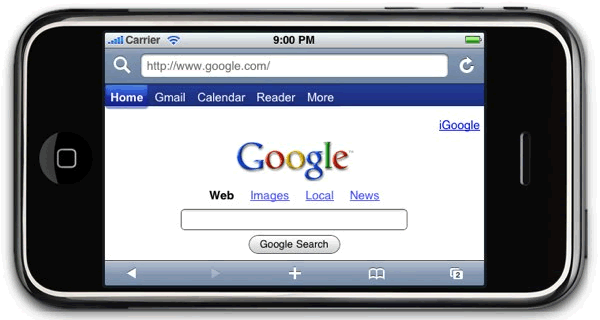 Still a few days to go for Google's major mobile search algorithm, but the search engine is constantly adding more to its mobile search for enhanced user experience. Google has begun rolling out the latest change in its mobile search result snippet. Now, the URL shown in the search result snippet area has been replaced with a site name and breadcrumb path. The change has been implemented for the mobile search and soon will be rolling out for other devices as well.
Google made necessary changes to the algorithm that displays the search results. In the announcement, Bartlomiej Niechwiej, Software Engineer, and Rob Ennals, Product Manager Google said:
"today we're updating the algorithms that display URLs in the search results to better reflect the names of websites, using the real-world name of the site instead of the domain name, and the URL structure of the sites in a breadcrumbs-like format."
Google is quite clear about its motive behind the change. With this, they are offering webmasters a way to better communicate the site name and breadcrumb data through structured data schema. Click the link to know the schema markup to specify the site name. To get the schema for the breadcrumb Click here.
NOTE: Snippets at left are how they looked before and at the right how they are after the change
-Google Replaces URL With Breadcrumbs In Mobile Search Results
---