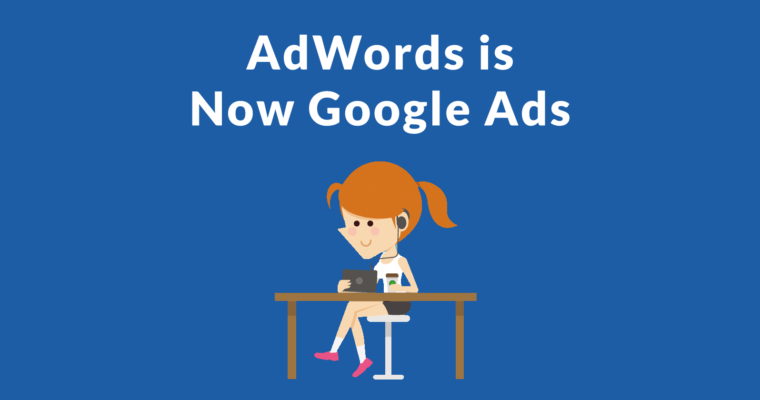 Google, the search conglomerate has introduced few changes to its Google AdWords and other advertising products. The search engine giant rebrands Google AdWords as Google Ads. Alongside, the company has brought its advertising products under Google Marketing Platform and Google Ad Manager. With such significant changes in place, Google tries to woo both small businesses and enterprise-level advertisers.
To small businesses, it would help to advertise across all PPC channels, while enterprise-level advertisers may take advantage of advanced forecasting and intelligence technologies.
Google Ads:
Google AdWords is now Google Ads. As always, with the platform, Google aims to offer brick-and-mortars a way to advertise across partner pages, video, search, and more in order to target potential buyers. Smart Campaigns, the latest addition to the platform offers small businesses an easier way to target visitors who are almost ready for buying from your store. Google claims that Smart campaigns are 3 times better at getting your ad in front of the right audience.
Google Marketing Platform:
Google consolidates its DoubleClick Digital Marketing and Google Analytics 360 Suite to create Google marketing platform. This is an ideal solution for small and enterprise level businesses.
As per Google:
"Google Marketing Platform brings together DoubleClick Digital Marketing and the Google Analytics 360 Suite to help you plan, buy, measure and optimize digital media and customer experiences in one place. Google Marketing Platform helps you deliver more relevant and effective marketing, while ensuring that you respect your customers' privacy and give them control over their data."
Google Ad Manager:
Similar to Google marketing platform, Google Ad Manager integrates together Google's key advertising products including DoubleClick for Publishers and DoubleClick Ad Exchange. The Google Ad Manager features algorithms to suggest growth opportunities; it offers intelligence on ad inventory and connects Google Analytics, Data Studio, and BigQuery data for an integrated overview.
Images / Inputs: Search Engine Journal

Tarun Gupta, CEO of Brainpulse Technologies, is a prolific author and digital marketing specialist. His insightful writings span SEO, content marketing, social media strategy, and email campaigns, offering invaluable expertise to businesses worldwide. Tarun's contributions continue to shape the digital marketing landscape, guiding success in multiple niches.
---