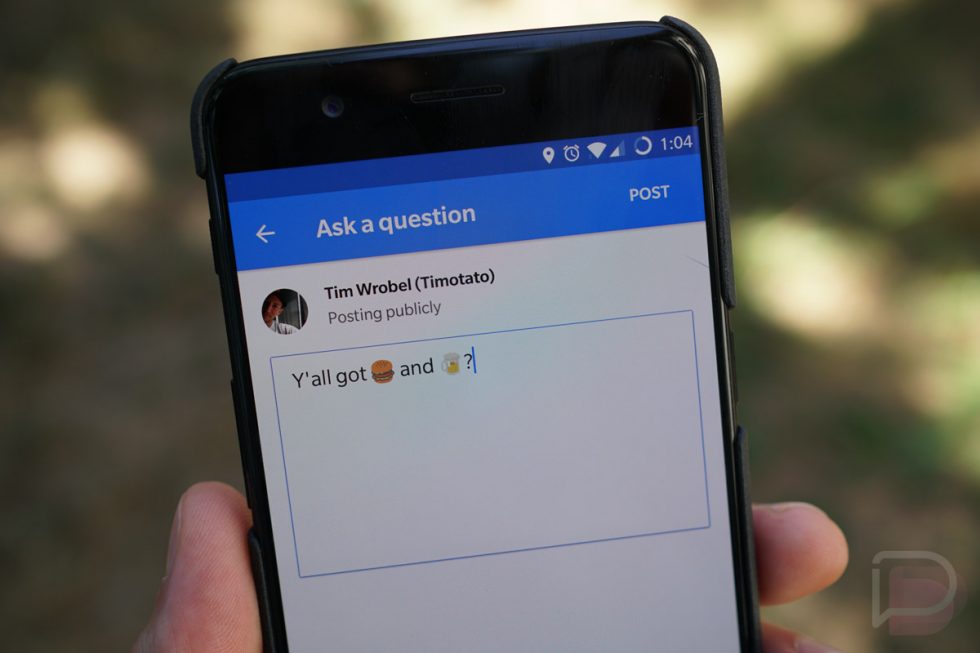 A fortnight ago, Google introduced a Q&A feature for its Google Maps listings. The feature was rolled out for mobile users that allowed users to ask a question about the place listed, or read the existing questions and answers about a place.
How Google Maps Q&A Works?
It's pretty simple.
You need to get your plumbing work done. You search for the plumbers in nearby areas. You get a business listing with over hundred plumbers available nearby.
When you pick the most suitable one, you can ask questions about their service right from the Q&A section in the listing.
The moment you ask the question, the app notifies the business owner. Both the owner and user can answer your question if they can. Similarly, a notification is sent to you as well when your question receives an answer.
Things To Know About The Google Maps Q&A Feature:
Following are some important things about the feature you may want to aware of.
1. Update Your App:
If you haven't yet got the feature in your app, may be you're using an updated version of the app. Visit the Google Play Store and update your app.
BrainPulse helps your business getting listed and ranked on Google Maps (Google Local Business) along with other Local business search engines like Bing local and Yahoo! local business to help you generate high quality leads.
2. Feature Is Live with Some Corrections Underway:
Some users have reported that they didn't get notifications about the questions / answers. This is contrary to what Google stated in their announcement. However, Google claimed that a team is working to correct the bug. Thus, the problem will get corrected overtime.
3. Businesses Need to Download Google Maps App:
If you're a business owner, you've to have Google Maps app on your mobile in order to get notifications about the questions asked and answers given. Moreover, they need to signed in with the same Google account that they use to manage their listing in Google My Business. If you don't have Google Maps app, you'll miss the notifications.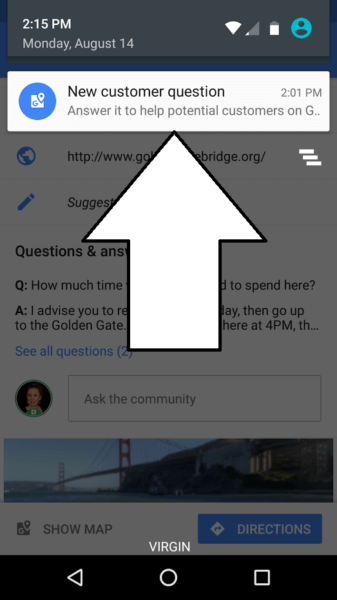 4. You Can Know Who Asked the Question:
Initially, when a question appears, it's without any information about who submitted the question. However, you can click the question itself to see the profile information of the person who posted the question.
5. Avoid Answering Queries in 'Yes' / 'No':
What does that mean?
See the example:
Business 'A' gets a question- "Would you also provide sight seeing facility in the same price?"
Business 'A' answers: 'Yes'
Now the user who asked the question appears and edits the question to- "Is it true your customer reviews are poor and facilities are of sub-standards? "
And answer remains a big 'Yes'.
Got the point?
While giving the answer, keep it longer enough so that spammers couldn't manipulate it merely by tweaking their question. Be safe, as the feature is prone to the abuse at some point.
Have website's search engine optimization in mind? Rely only on Brainpulse SEO Services For guaranteed results within set time frame.
6. Upvoting Brings Popular Questions at Forefront :
While announcing the feature, Google said that questions that get upvotes will be more visible. Questions with more upvotes appear atop of the list of questions asked.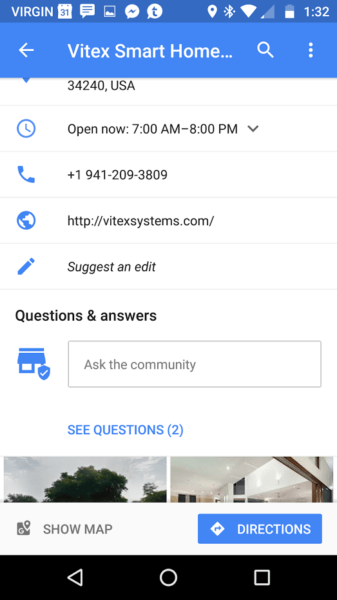 The feature looks promising and useful. We believe that Google will continue to upgrade the feature with improvements and updates. Stay in touch for more on this.
(Image credits: Search Engine Land)

Tarun Gupta, CEO of Brainpulse Technologies, is a prolific author and digital marketing specialist. His insightful writings span SEO, content marketing, social media strategy, and email campaigns, offering invaluable expertise to businesses worldwide. Tarun's contributions continue to shape the digital marketing landscape, guiding success in multiple niches.
---