Google is reportedly rolling out a new update to its image search on mobile and desktop. The update is scheduled for Thursday, September 27th. The search giant has announced this forthcoming update with a number of new noteworthy features.
Google Image Search Algorithm-
Starting with the first feature, the Stories feature. The feature that you have already seen in Instagram and Snapchat is now coming to Google image search on mobile. While launching the feature, Google re-iterated:
Google Images is improving computer vision to bring more organization to content, in particular AI-powered Stories about people that will be coming.
See the screenshot to get idea, how the feature will look like. The search giant will soon bring AMP Stories in image search on mobile to get the Stories feature in. As reports emerge, Google will start creating stories about notable people such as celebrities and athletes.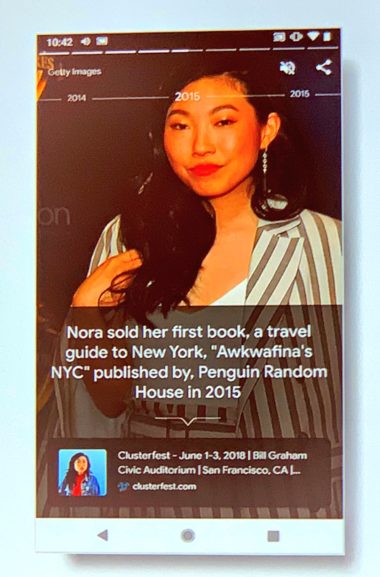 Like Instagram and snapchat, user can tap through stories for more information. Publishers can link web articles from the stories.
Google Lens Support:
Google Lens support is also coming to this Google Image Search algorithm update, a dedicated app and as part of Google Photos. Using Google lens users take photos with their phone's camera and learn more about the products. For example, photo of a landmark brings forth more about its history. Similarly, a photo of a product in someone's home pops up the list of places where the product can be purchased.
Featured Videos in Search:
With the update in place, Google brings videos in search results to deliver heap of useful visual content with more focus on content. Google will use featured videos to display visual content on a specific topic along with the most relevant videos for related subtopics. For example, as Google stated, someone searching for Zion National Park might see videos for related attractions, like Angels Landing or the Narrows.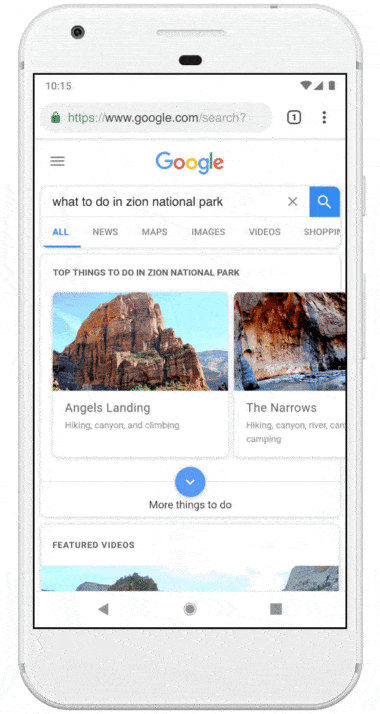 Googler Sullivan further noted how the ranking of images has changed in order to provide more actionable content. Google also said that captions to image search now better describes the content of the images for searchers.
Authority of a web page is a ranking signal for images:
Alongside the update, Google's algorithm for ranking image search results has also been revamped. Now the algorithm places more emphasis on the authority of the web page where an image lives. Furthermore, the company has now started prioritizing fresher content in Google Image Search algorithm update.
Another noteworthy change is that Google is ranking images in search results by prioritizing sites where the image is central to the page, and higher up on the page. The latest update is set for roll out this week with more focus on pushing images further including captions that show the title of the web page where each image is published.
Google Image Search Algorithm

Tarun Gupta, CEO of Brainpulse Technologies, is a prolific author and digital marketing specialist. His insightful writings span SEO, content marketing, social media strategy, and email campaigns, offering invaluable expertise to businesses worldwide. Tarun's contributions continue to shape the digital marketing landscape, guiding success in multiple niches.
---