The very next time when you'll search Google to get answer for a question triggered, Google will pop-up the result string with answers highlighted in bold. The quick answers will be displayed at the top of the page, in the knowledge graph box area.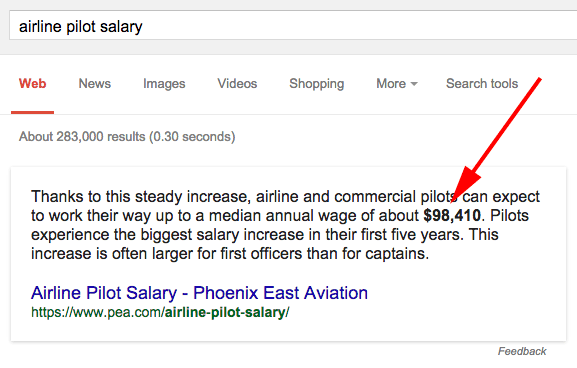 In a latest forum discussion in Google+, webmasters shared the news that Google Bolding Answers in search results.
For an instance, if you have searched Google US with the query 'airline pilot salary', it will display a result string showing $98,410 in bold font. If the very same query is searched in Google UK, It will result different salary range in bold numbers.
Google already bolds search queries in the answer string but bolding result is something new. The change has been made not only for the knowledge box area, but also for the normal search results.
---