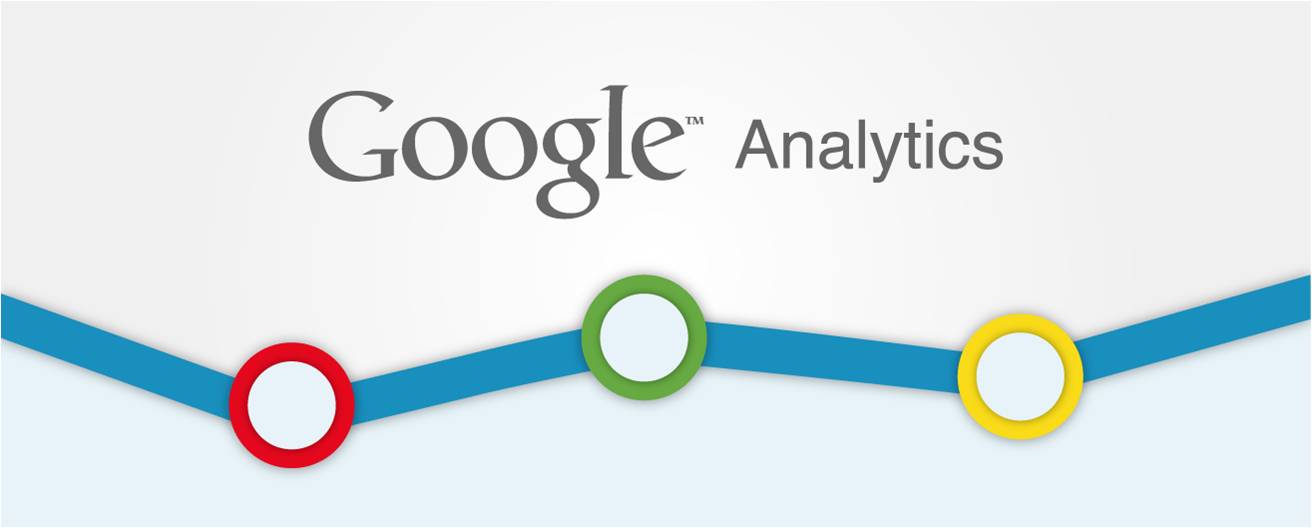 An online venture fails to take off if doesn't employ various methods to contain the customer touch points. There are analytic tools available that can help you to understand and analyze your customers better. Google Analytics surely tops the chart. Google's own web analytics tool has pumped so many features and updates over the years to aid marketers get precise customer insight.
Let's discuss some of the those here:
Behavioral Flow Reporting
The metric is helpful in gathering crucial information about customer behavior on your website. Using the flow reports marketers can track how a customer moves through your site one interaction at a time.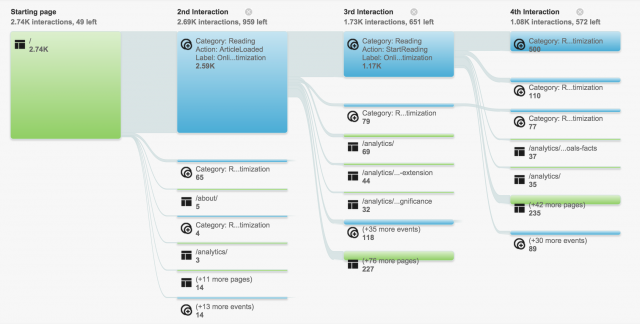 The Flow reporting offers marketers a power to alter starting dimension. Marketers can choose from any number of dimensions to learn how users are traveling through a site from specific sources, mediums, campaigns and geographical locations.
Enhanced E-commerce
Google added this feature to its analytics last year to let marketers have detailed insight of transactions. One among the best Google Analytics features brings even deeper insights surrounding the customer journey.
ALSO READ: Top Google Analytics Custom Reports
The Enhanced Ecommerce development enables them to track all phases of the purchase process, upload product data, refund data, and a slew of new reporting dimensions and metrics. Using the feature, you can get answers to the following:
Where are my customers falling off in the transaction process?
Which of my products are viewed most frequently?
What products are most frequently purchased or abandoned?
Like Behavioral Flow reports, Shopping Behavior Analysis provides a 360 view of the customer's journey from starting and to completion of a transaction.
User ID
Google announced universal analytics last year with a feature 'User Ids'. The feature enabled marketers to have a vast picture of their customers who may have used different devices to visit the websites.
The functionality answers a moot question- how consumers interact with brands across devices? The feature gives an opportunity to have a more complete picture of a customer's online journey on the website(s).
Data Import
This is one of the best features of Universal Analytics. It's high time to leverage Data import feature, if you haven't used it so far. Using the feature, you can upload corresponding data directly into Google Analytics. The imported data may include following information:
Age
Gender
Customer lifetime value (total purchases)
Number of transactions
The features above pack Google Analytics with incredible power to paint a dynamic picture of how your customers are behaving on your website. They let you get ready for an absolute analysis of your customers.

Tarun Gupta, CEO of Brainpulse Technologies, is a prolific author and digital marketing specialist. His insightful writings span SEO, content marketing, social media strategy, and email campaigns, offering invaluable expertise to businesses worldwide. Tarun's contributions continue to shape the digital marketing landscape, guiding success in multiple niches.
---