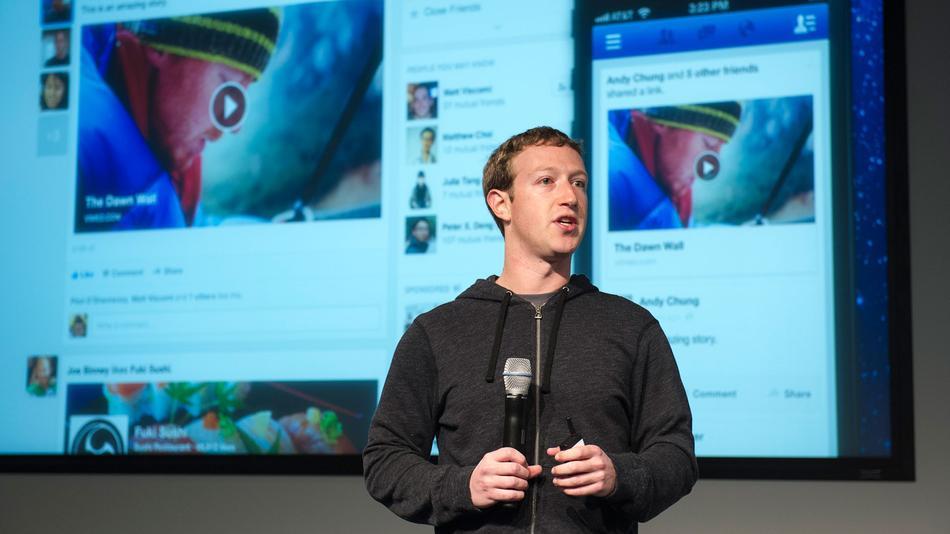 Mark Jukerberg Rocks again. All the speculations about the Facebook's monotonous interface finally takes the Backstreet as Facebook HQ unveils a new look and user interface for its News Feeds. The effort is meant to meticulously slash clutter and focus more on images, updates and information from people and business brands.
"It's a richer, simpler, more beautiful news feed" says Julie Zhuo, director of design, Facebook.
Biggest Facebook Home Page Change In 7 years
Facebook biggies are quite excited about the news feed revamp. Now users can explore and sort relevant news, photos and a variety of information from their friend list. Facebook people say that within a month the new News Feed UI will eventually exhibit its impact on each and every manner in which user interacts with the Facebook. Assertions are quite same for the business entities on this social network giant as well. Changes will be available for every device say laptops, desktops and Smartphones using standard web browsers. If you are using mobile phones, you can take advantage of Facebook apps to enjoy the beauty of this magnificent news feed change.
What's The Buzz All About
To make sure that you see only those stories that matter to you and no clutters at all, team Jukerberg categorizes news feeds in 4 major categories
All Friends : Accommodate all the feeds that your friends are sharing.
Photos : Accommodates photos from your friends and pages you like
Music : A feed about the music you listen to
Following : A feed with the latest news from the Pages you like and the people you follow.
Changes In The Nutshell
There are a number of facts what the Facebook HQ presented in a live conference.
The idea is to turn feeds relevant including ads.
Variety of content, more audiences, more publishers in the system now.
No change in the page layout.
The new News Feed is a very mobile-inspired Web design.
Phone and tablet navigation is almost intact.
Content will look same irrespective of device screen used.
It will look bolder, brighter, with lots of bigger photos.
A great control over which of these feeds you see.
The new design also gives lots more prominence to videos.
Custom tailored content for users.
big photo and four little thumbnails beautifully arranged.
New Dimensions in Business Branding
From the business point of view, this new look news feed will give enough exposure and also will open a new dimension for Facebook Marketing. A floating advertising section will be there to contain sponsored display advertisements, sponsored stories, and targeted display ads. The user interface will accommodate up to 10 ad slots and at least four of those items remain dynamically present in the right-hand column while scrolling. It will probably set the stage for the SMM experts to bring the change.

Tarun Gupta, CEO of Brainpulse Technologies, is a prolific author and digital marketing specialist. His insightful writings span SEO, content marketing, social media strategy, and email campaigns, offering invaluable expertise to businesses worldwide. Tarun's contributions continue to shape the digital marketing landscape, guiding success in multiple niches.
BrainPulse is a recognized Social Media Marketing Services provider offering extensive Facebook Marketing Services to its esteemed clients to ensure maximum reach and user base for their services and products.
---