Facebook seems in mood to let users engage longer on this massive social network. With its new initiative 'Instant Articles', Facebook starts hosting content from major publishers such as BuzzFeed, The New York Times, National Geographic and others natively on its mobile platform.
ALSO READ: Facebook Active User Base For Mobile Touches 1.44 Billion

The roll out isn't sudden as a couple of months ago Facebook had indicated that the company is in talks with some media majors in this regard. The idea was to outline a process for hosting their content on FB platform, rather than directing users to external links.
Many publishers now post links to their content on Facebook, which has become an important source of online traffic for news sites. But opening those links on a mobile device can be slow and frustrating, taking around eight seconds.
The Facebook initiative, dubbed Instant Articles, is aimed at speeding that process, people familiar with the matter said. Facebook plans to start hosting news and videos from BuzzFeed, The New York Times, National Geographic and other publishers as early as this month, those people said.
With the move, Facebook is looking at reducing the page load times for the articles hosted externally. In a report, Wall Street Journal said that links shared on the social network take around eight seconds to load on mobile devices. If reports are to be believed, Facebook is working on a new revenue-sharing model with content publishers whose content FB will host on its native platform.
In one of the models under consideration, publishers would keep all of the revenue from ads they sell on Facebook-hosted news sites, the people familiar with the matter said. If Facebook sells the advertisement, it would keep roughly 30% of the revenue, as it does in many other cases.
Hosting the content on Facebook itself will cut the time that it takes for users to see the content through external link. And moreover, people will spend more time on the social network while reading the stuff here itself. The publishers mentioned above are those who initially opted in for the initial launch. Others will likely to join the bandwagon if all goes fine.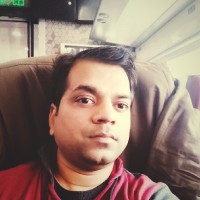 Sumant is an accomplished content marketer with years of experience in producing meticulously researched content in the dynamic world of digital marketing. His deep insights into industry trends, consumer behavior, and emerging technologies have consistently resulted in engaging, informative, and effective content.
---