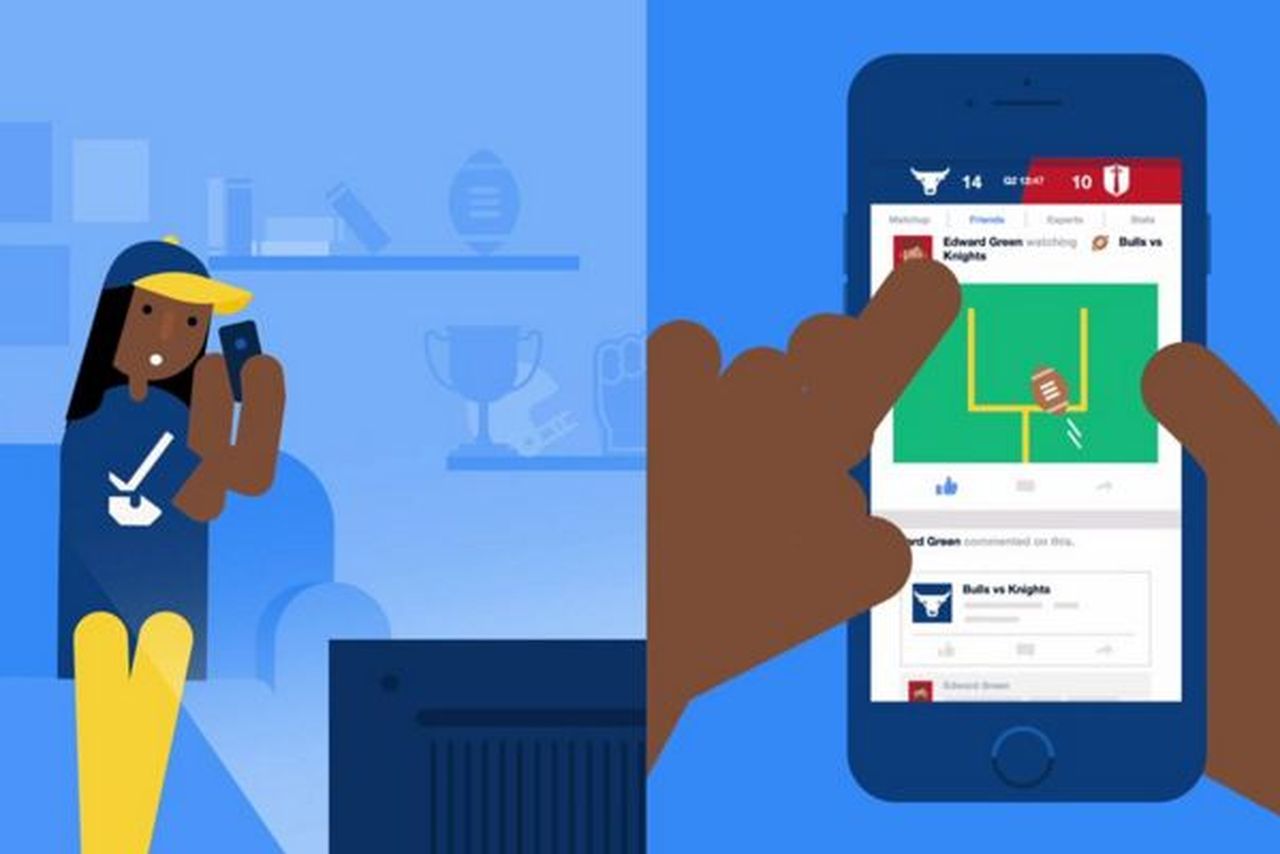 For Facebook users who are sport freak too, Facebook brings an entire new conversation experience. The social network integrates a new feature called Sports Stadium to its messenger app allowing users and sports fans talk about games, teams, stats, and more. User will also enjoy play-by-play action, similar to the ESPN.
The feature is being rolled out today for American Football games and can include games like basketball in near future. As of now, the feature will be available on Facebook's iOS app users in the United States.
To access the Sports Stadium feature, all you need to search a game in Facebook's main app. It will then open up a comprehensive dashboard featuring commentary, news, individual plays, live scores, and more. The feature is designed to offer a real time sport experience where you're watching game, discussing your favorite stars and keep buzzing about the results.
The facebook said in its official blog post:
"Sports is a global interest that connects people around the world. This product makes connecting over sports more fun and engaging, and we'll continue listening to feedback to make it even better."
In addition to the above, the Sports Stadium will also let you know which of your friends are watching the game. The feature brings to you expert commentary from the teams themselves, media personalities, and more. Lastly, there's a stats window for all you diehard sports fans.
---